how to taste chocolate
This post is all about how to up your understanding and enjoyment of fine artisanal chocolate. I hope the tips provided help you up your chocolate game by learning how to taste and appreciate handcrafted chocolate with the curiosity, grace and enthusiasm it so deserves.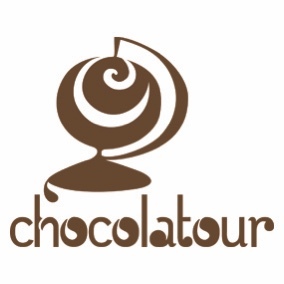 I've happily been hosting a wide variety of chocolate tastings, custom chocolate pairings (whether it be with wine, beer, whiskey or other libations) online and at various venues and events around the world since launching the Chocolatour book in 2013. Sharing knowledge gleaned from immersive chocolate in more than 20 countries to date has brought me great pleasure. I hope my knowledge and enthusiasm brings you a similar level of satisfaction as you explore the deliciously wonderful world of chocolate.
how to taste chocolate mindfully
I've been writing this blog since 2009 and have been hosting in-person chocolate tastings since 2013. It is only now that I realize I've not previously written a post on how to mindfully taste chocolate so that you can savour and discover the incredible array of flavour notes and aromas artisanal handcrafted chocolate has to offer. No matter how good the chocolate is, if you don't take the time to eat it slowly and mindfully, you may as well be a eating a $3 bar of chocolate versus spending the $12 or more that a bar of small batch artisanal chocolate can cost.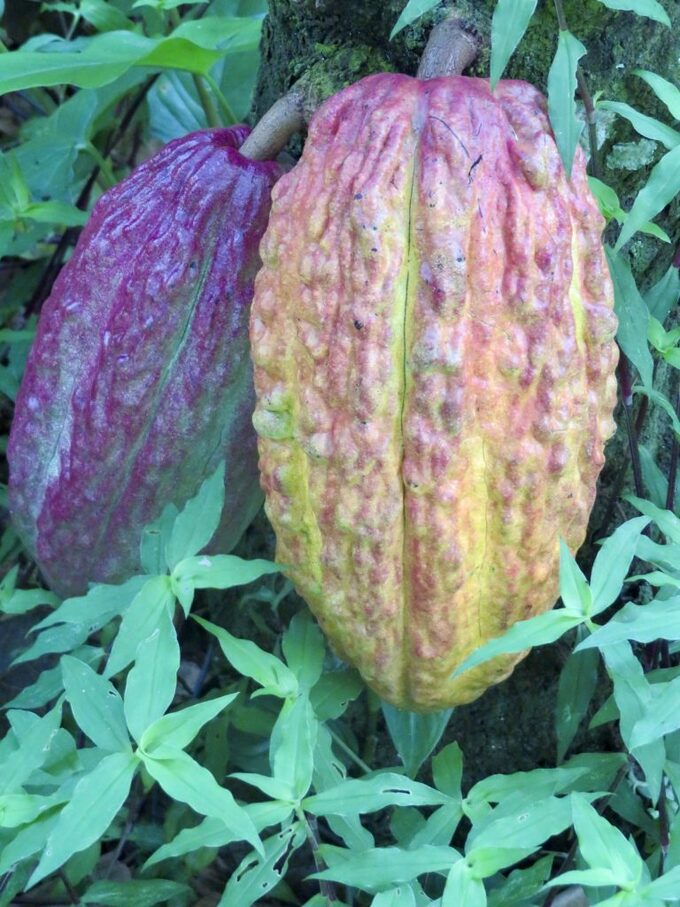 So for the benefit of those who have not attended a chocolate tasting with me or another chocolate professional, I'm happy to share some of the steps that will help you fully engage your senses and appreciate the artistry that goes into bringing the full flavour profiles out of the finest cocoa beans in the world.
chocolate tasting tips
Observe the packaging. By far, women eat and purchase more chocolate than men. And generally, women prefer pretty things. So chocolate packaged attractively creates a heightened sense of anticipation. Chocolate wrapped in plain brown paper–can be of exceptional quality, as is the case in this Blanxart bar of chocolate from Barcelona (made from Nicaraguan cacao.) But being wrapped in plain brown paper doesn't offer the same sense of anticipation as the creative and visually appealing wrapping of the Manoa (Hawaiian chocolate) below. As well, as being visually appealing, the packaging should reveal important information such as the origin of the cacao, where the chocolate was made, what percentage of cocoa, and what other ingredients have been used to make the chocolate.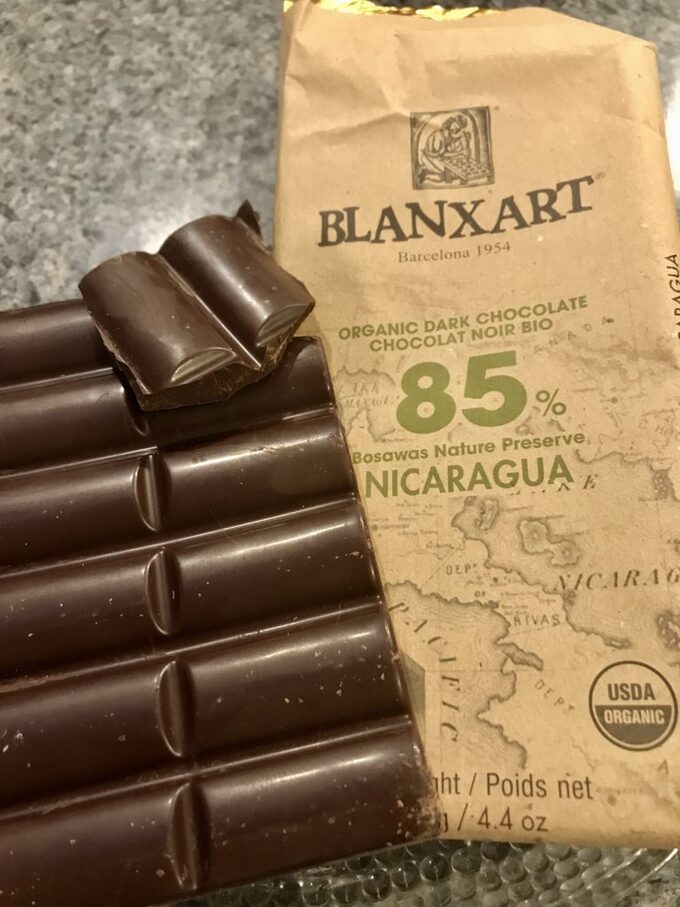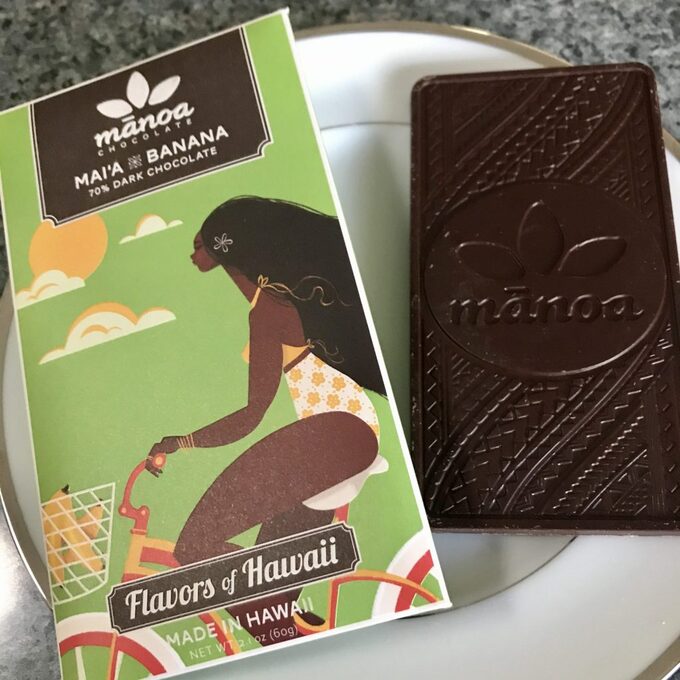 2. Carefully observe the appearance of the chocolate itself. Its colour will prepare you for the intensity of the flavour. Milk chocolate is lighter in colour than dark chocolate, and as it contains more sugar and added dairy, the intensity of the flavour is less that you will find in a darker chocolate bar containing a higher percentage of cocoa. As well, observing the texture of the chocolate will prepare your mouth for the feeling it will get from the chocolate. Eating a silky shiny smooth chocolate produces an entirely different mouth feel than a chocolate that is coarser and offers a more granular texture.
3. Smell the chocolate. Mindfully inhaling the fragrance of the chocolate significantly increases your ability to fully taste the various flavour notes you will discover once you taste it. You can elevate this experience by brushing a piece of the chocolate against your lips. Concentrate on the aroma. Does it suggest any particular flavour notes you can anticipate once you actually taste the chocolate? More aromatic chocolate generally indicates higher quality.
4. We finally get to taste the chocolate! Break off a small piece of chocolate and let it rest in your mouth. As it melts, it will rise to the roof of your mouth and the flavours will reveal themselves. Please don't chew the chocolate or swallow it until it has fully melted in your mouth. Quality chocolate that has been properly processed should not be bitter. The higher the cocoa percentage, the higher the astringency is likely to be (meaning it may produce a drier feeling in your mouth as it contains less if any cocoa butter.) But it shouldn't taste bitter. Cocoa of different origins may have a slightly higher level of acidity (such as Peru) based on its natural flavour notes. Others may taste intensely fruity (such as the Dominican Republic.) Some have a smokey flavour (such as Indonesia.) Each will have a greater appeal to different people. That's where the fun comes in! Try sampling various chocolate from different makers and different origins, and you will soon be able to identify their unique attributes, just as you can with wines originating in different countries. It's all in the terroir (meaning the unique growing conditions of that particular region) and the specific processing steps involved.
5. Have fun with it! Chocolate pairs well with many different wines and beverages. I've touched on pairing chocolate with whiskey in this post. And I offer tips on pairing wine with chocolate in this post. I hope these chocolate tasting tips will help you fully engage your senses. Increasing your ability to appreciate the magical and mystical wonders of chocolate will better enable you to understand why it has been referred to as the "Food of the Gods" for many centuries.