pairing chocolate with whiskey
Chocolate and whiskey both provide a powerful tasting experience. But what happens when you put pair the two? It's even more delightful, providing the pairing is done right. Whether it's a Friday night out with friends, a dinner get-together or a birthday party, pairing chocolate with whiskey can make for a great addition to any tasting event.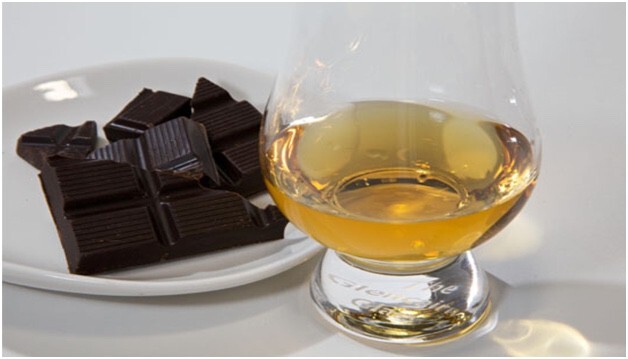 Pairing chocolate with whiskey can be a taste tantalizing experience.
how to get started
To really relish chocolate and whiskey together, aim to select in such a way that the taste of both together scores above each when tasted individually. The flavours should complement, not compete with or overpower each other. The generally recommended way to do the pair tasting is to drink the whiskey first. Take a few sips. Swirl the drink around your palate and allow the flavour to develop. Once you've enjoyed the taste of the whiskey, you're ready for the chocolate! Take a small bite, allow the chocolate to gradually melt as it adheres to the roof of your mouth. Notice how it enhances the flavour of the whiskey? End the process with another sip of whiskey.
here is a selection of 9 whiskey-chocolate pairings to tantalize your taste buds.
1. Bourbon with just about any chocolate!
Bourbon is a highly versatile spirit that can be paired with the majority of chocolate from milk to extra dark. Get adventurous by putting the Bourbon directly into chocolate and vice versa instead of the technique mentioned at outset. For the former, grind 1/4 cup cocoa nibs and mix with 2 cups bourbon, shaking the mixture vigorously. Every few days, taste a little until you get the perfect taste. It shouldn't take more than a week or two. As far as the latter goes, have you heard of Bourbon balls? Try dipping them frozen into melted dark chocolate. Try making bourbon truffles with Old Grandad 114 or W.L. Weller107 Bourbon. They both pair well with dark chocolate.
2. Rye whiskey with plain or spiced milk chocolate
The spicy notes in Rye whiskey have a different type of deliciousness when compared to Bourbon whiskey. When you take it with sweet milk chocolate, you achieve a balancing of tastes. Another option is milk chocolate with a hint of chili or ginger. It works pretty well.
3. Irish Whiskey with caramel hot chocolate
You can enjoy caramel hot chocolate with any whiskey but if the pairing has Irish whiskey in it, you're taking yourself to another world! Try the Jameson or Guinness spirit. You can choose to have it with or without a caramel topping as per your taste.
4. Scotch whiskey with orange flavoured dark chocolate
If you are a fan of Scotch whiskey, you should try this. The citrus flavouring in the spirit truly adds to the chocolate's orange flavour.
5. Spicy, fruity whiskey with hazelnut enriched dark chocolate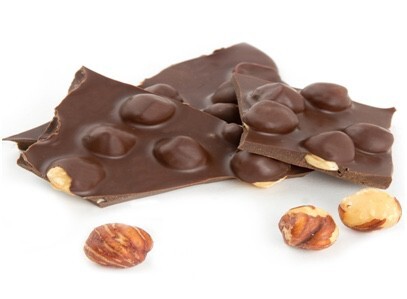 I've found the pairing of a slightly bitter hazelnut chocolate with a spicy/fruity whiskey to be a wonderful flavour explosion. Indeed, the combination is comparable to a mix of Hogmanay and carnivals.
6. Heavy peat whiskey with rich salted butter caramel
The combination would perhaps match toe-to-toe. A peated whiskey is a great choice to go with burned, heavier chocolates with caramel flavouring. You might liken it to resting beside an open fire, irrespective of whether there is a working chimney in close proximity.
7. Whiskeys that taste like medicine with mint chocolate
If the whiskey has tints of medicinal flavour (Laphroaig is an example), it would go well with mint chocolate. Taking peppermint chocolate with your whiskey will not just clean your palate but also uplift you. The pairing creates a restorative, rejuvenating effect.
8. Rich and fruity sweet whiskey with spiced dark or sweet milk chocolate
Dark chocolate with sea salt flavouring contributes something extraordinary to fruity, sweet whiskey. Think coffee or even smoke! Alternatively, you could try sweet milk chocolate with orange flavouring to go with the whiskey. Try having it with a Speyside Malt.
9. Smokey whiskeys with white chocolate
The smokiness of one and the sweetness of the other give the combo the 'match made in heaven' effect.
This guest post was brought to you by Harold Camaya who lives in Chicago and enjoys pairing chocolate with different libations. Do you have your own favourite whiskey and chocolate pairings you'd like to share with us?