Learning about Belize cocoa at the Peini Cacao Plantation
I was thrilled to receive an invitation from the Peini Cacao Plantation Ltd. based in the Toledo District of southern Belize, to come and learn about their operation. The Peini Cacao Plantation is an integral part of AgroNosotros, an international company that operates as International Coffee Farms in Panama and the Belize Cacao Consortium in Belize, with 137 acres of its own on which it grows and processes cacao as Peini Cacao Plantation and buys raw cacao beans from 204 small cacao growers throughout the Punta Gorda region, processes the cacao to its specifications, and sells it abroad as the Belize Cacao Consortium.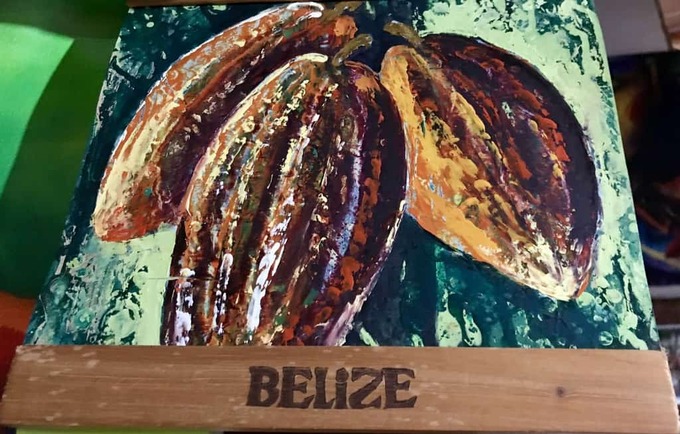 It sounds complicated, but the purpose of the consortium is to raise the standard of Belize's processed cocoa beans and also raise the standard of living for the Mayan farmers who have been growing cacao for generations for their own consumption, but had never modified their practices to allow for international standards required to export their beans and create the best possible chocolate from them.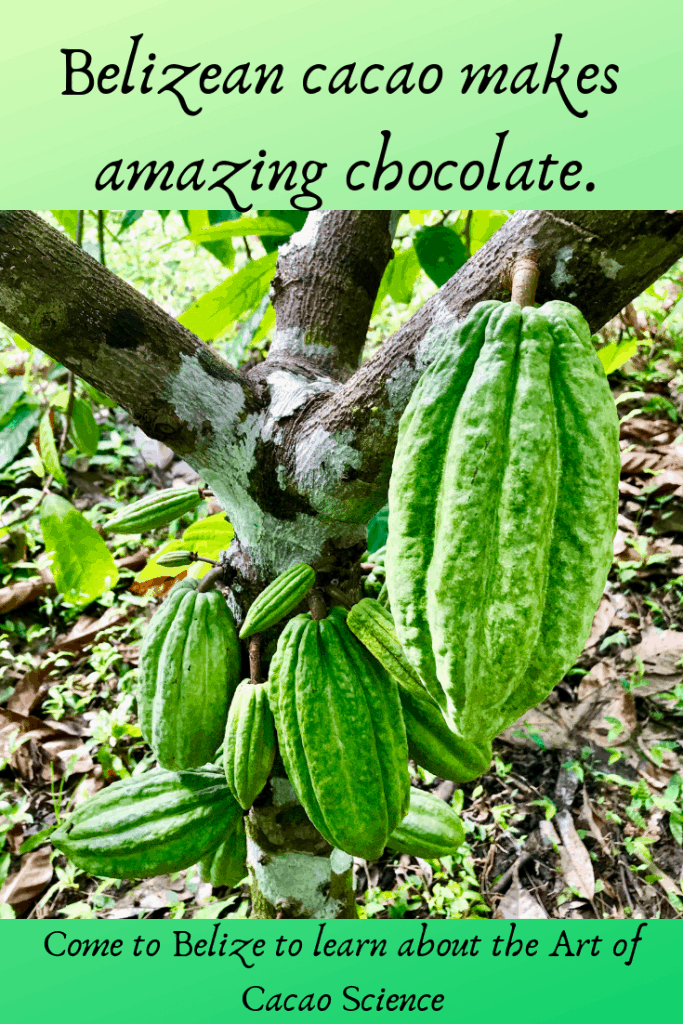 Through its Socially Responsible Program and relationship with the Na'Lu'Um Cacao Institute–a non-profit association of local Mayan cacao farmers–20% of Peini Cacao Plantation profits are dedicated to supporting cocoa families and assisting them in gaining access to cacao saplings that will help raise the quality of the cocoa they produce and the money they can earn from it.
the art of cacao science requires a skilled team
David Sewell–founder of Agro Nosotros and the Belize Cacao Consortium–and his team at Peini Cacao Plantation took us on a multi-stop tour that explained every step of their cacao operation and their "art of cacao science."
Most cacao farms in Belize are small, at just 31.2 acres. Each farm has an average of 450 trees. Through Peini Cacao's Socially Responsible Program, farmers are given four-month old cacao saplings for free and can purchase additional saplings at a very reasonable cost ($2 each at time of my visit.)
Feliciano Pop is the farm manager for Peini Cacao. He uses Mayan tradition combined with cacao science to grow fine flavour organic cacao. Only the largest beans found in the centre of the pod are used to create new seedlings, planted in naturally composted local black soil. Before the beans are planted, they are washed with cold water to remove the pulp. They are then placed on banana leaves and covered with sawdust to help them retain moisture while they germinate. In 3-4 days, germination has taken place and the seeds can be planted in the bio-degradable black plastic bags (shown above) where they will stay until they are planted on the farms at 4-5-months-old.
With 3,000 millimetres of annual rainfall that provide an ideal cacao-growing climate in southern Belize, farmers can appreciate a perpetual (not seasonal) harvest of pods. They don't need to plant shade trees for the delicate cacao seedlings, and can therefore use a 10 foot x 10 foot ratio in spacing their plants. Mayans believe that the moon has a lot to do with growing cacao, and that the best trees are produced when planted during a full moon cycle. With the perfect climate and soil, what are the biggest challenges to cocoa production in Belize? Woodpeckers and squirrels both enjoy the sweet pulp found inside the cacao pods.
After the pods are harvested, the cacao beans are fermented–a process that is closely monitored by the staff at Peini Cacao Plantation. The beans are fermented for seven days, during which time 20 beans are cut open daily and tested to make sure the beans are progressing as desired. Perfect fermentation is an integral part of developing the full flavour of the beans. The next step is sun-drying of the beans.
After the beans have been dried, they are hand sorted according to size and bagged in 110-pound burlap sacks, where they can be stored up to two years without affecting the quality. When orders are received, the cocoa beans are shipped to chocolate makers around the world, where they are roasted and made into delicious Belizean chocolate. My next post will highlight some of the different processes used in making chocolate in Belize.
On May 9-12, 2019, Peini Cacao Plantation Ltd. hosted the first ever Sustainable Specialty Agriculture Symposium (Peini Cacao Symposium) in Punta Gorda. They brought together international speakers in an effort to revitalize the Belizean cacao and chocolate industry. This event is entirely separate from the Belize Chocolate Festival, which I mention in next week's post about Belizean chocolate. Please join me then for much more about the wonderful world of Belizean chocolate.