mucho chocolate in mexico
Having explored hundreds of destinations through 20 countries in my chocolate travels over the past 10+ years, I've concluded that Mexico has the richest cocoa culture in the world. The spectrum of Mexican chocolate runs the gamut from high quality sophistication, to chocolate experiences that transport us back to the roots of cacao in the Olmec culture–dating back to 1500 BC in what is now the Mexican states of Tabasco and Veracruz.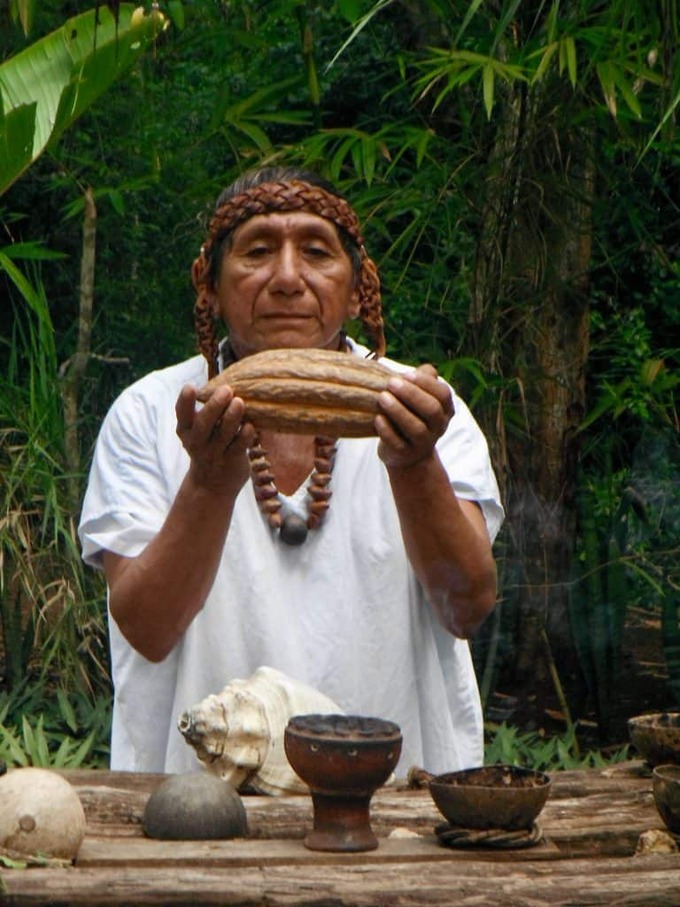 There are several tremendous chocolate museums in Mexico that give you the opportunity to gain greater knowledge of the way cacao was used by the early aboriginal cultures of Mexico. These chocolate museums also show you how the world of chocolate has evolved from the growing of cacao in Mexico, to the development of contemporary chocolate and cocoa in Europe, to the evolution of modern Mexican chocolate that is world class chocolate made in Mexico by Mexican chocolate makers from Mexican-grown cacao. One of my favourite such Mexican chocolate museums is the Mucho Chocolate Museum in Mexico City. Those of you who have been reading this blog for a long time know that I've visited this great facility in 2015. I was happy to return in February, 2020, and see what is new and how the museum continues to evolve.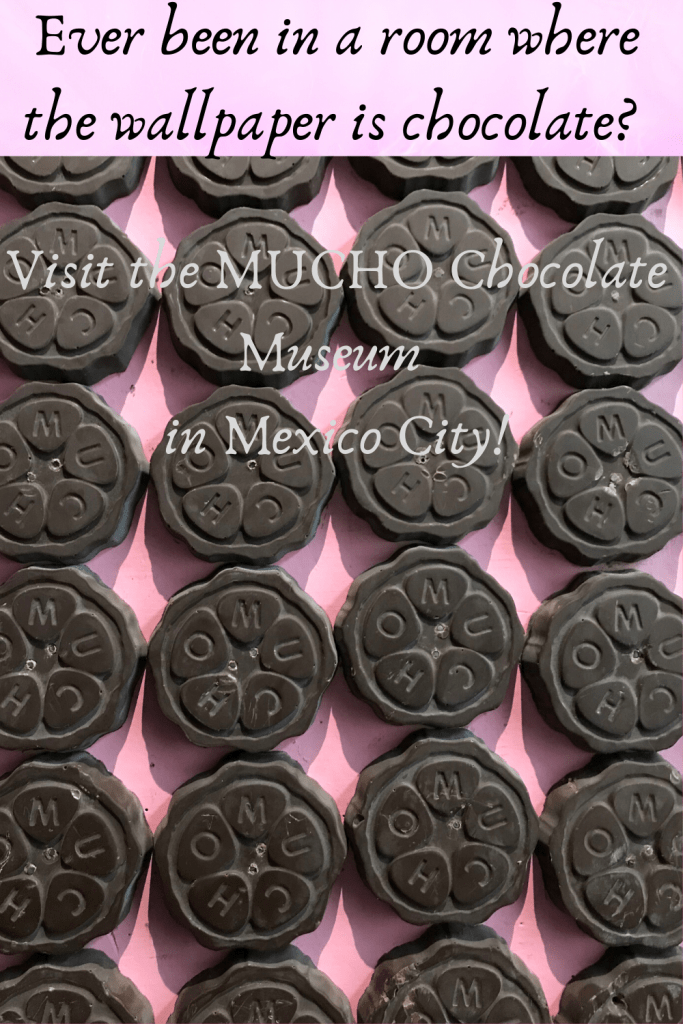 When you enter the MUCHO Chocolate Museum (also known as MUCHO Museo del Chocolate) your senses will explode! You can stand within a small room (pictured above) where the walls are lined with chocolate discs, and just take in the aroma. You can participate in the sensory lab (pictured below), where you can inhale the different components of traditional Mexican chocolate, such as cinnamon, vanilla bean, chile peppers, cacao, and honey. And you can participate in a chocolate tasting class.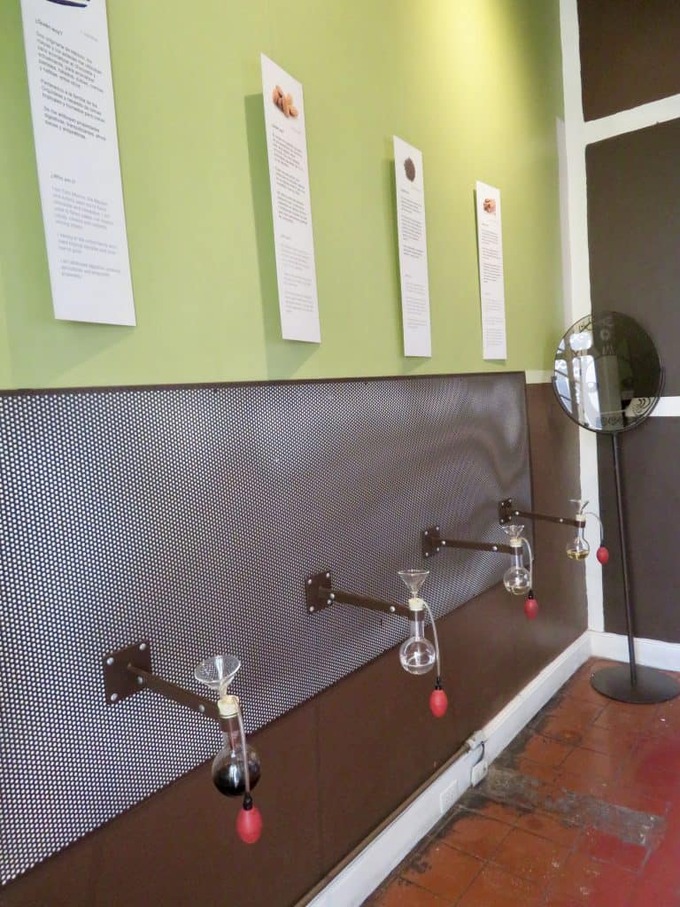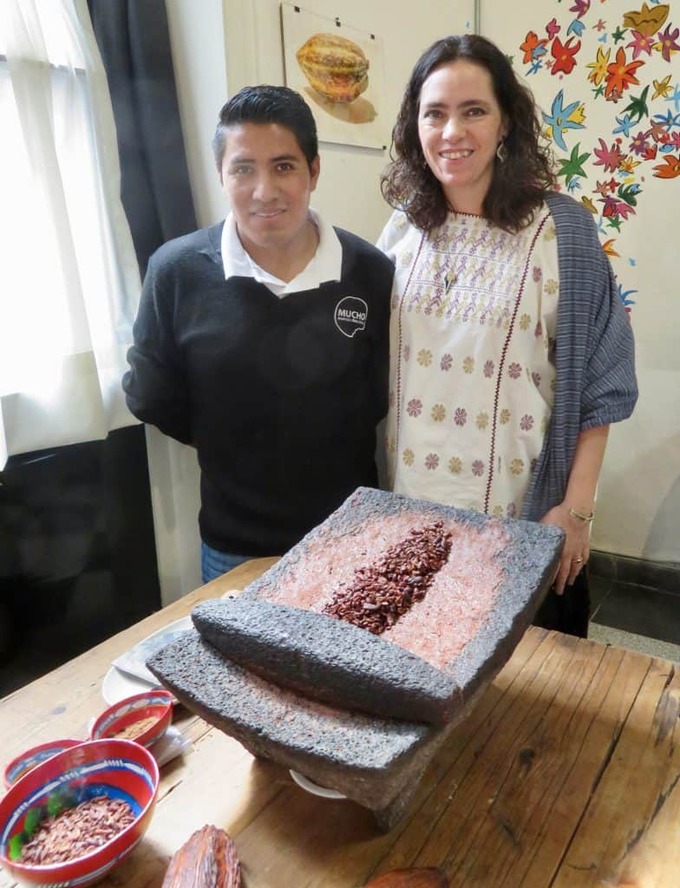 Ana Rita Garcia Lascurain is the founder and director of Fundacion MUCHO. She is pictured above with one of her staff who gave us the demonstration on the metate, the stone bed on which cacao or corn can be ground with a stone rolling pin. Ana says they are trying to encourage chefs and families to use metates to reconnect us with the primal act of grinding ingredients by hand for our food. It's much harder than it looks! I tried my hand at grinding the cacao beans and found I didn't have enough woman power to get the job done efficiently. But the woman pictured below really got into it! You can see the joy on her face. If this isn't the face of a chocogasm, I don't know what is!

Watch this brief video to learn more about mucho chocolate in mexico city
I hope this virtual visit to the MUCHO Chocolate Museum in Mexico City has shown you that chocolate museums are full of life and adventure! And because Mexico is a cacao growing region, the exhibits really take you to every aspect of cacao culture. We really enjoyed the chocolate samples we tasted at MUCHO Mundo Chocolate–so much so that I've used this chocolate in a couple of my recent chocolate tasting classes. For more information about how to get yourself into one of my chocolate classes, please click on this link.