Choco-Story Museum at Uxmal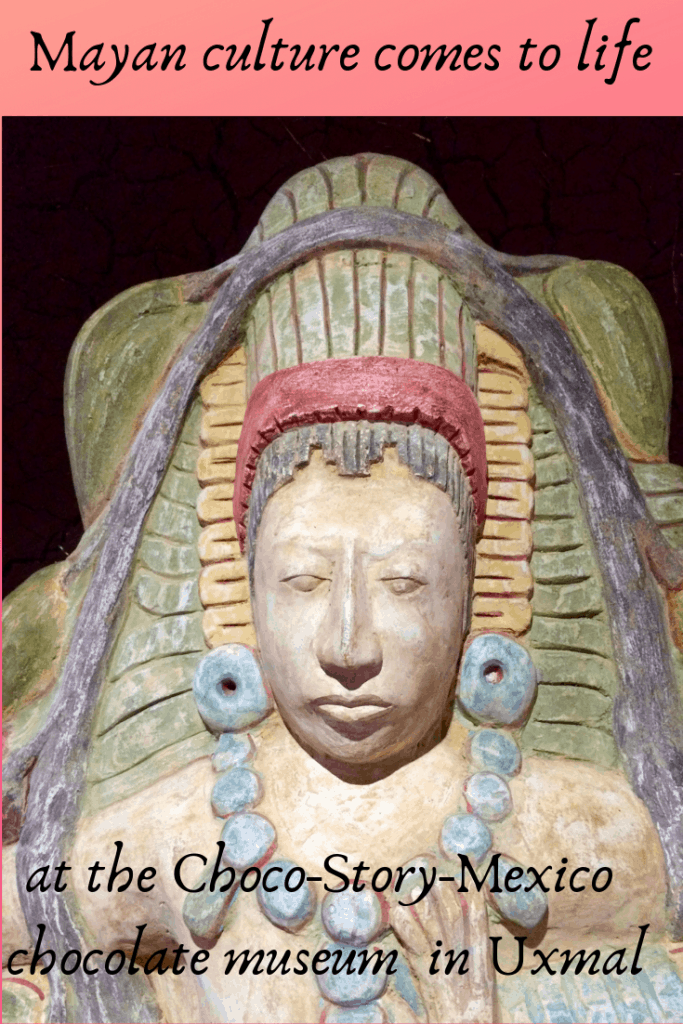 I've been to quite a few chocolate museums around the world. Each one is different and worthwhile in its own way. The Choco-Story Mexico location at Uxmal is really fantastic in that it brings to life the Mayan culture and the ancient Mayans' reverence for cacao as being a sacred food. The photo above shows some of the artwork you will see at Choco-Story Uxmal. The photo below sets the mystical mood and transposes visitors into this ancient culture's relationship with cacao and the importance of cocoa culture to the Mayan people.
We spent the better part of a day exploring the historic chocolate-making equipment and paraphernalia on-site, enjoying the eco-park and the featured flora and fauna, watching the re-enactment of the Mayan ceremony celebrating the magic of cacao, shopping in the chocolate and gift shop, and taking part in some of the hands-on classes the Choco-Story Museum at Uxmal has to offer. Every chocolate lover who visits Mérida or Uxmal should make their way to the Choco-Story Museum to gain a greater understanding of the world of chocolate and Mexico's deep connection to it.
We also learned how important European culture was to the development of the modern form of chocolate we have come to know and love.
Have you been to any of the Choco-Story Museums? In addition to Uxmal, they have locations in Brugges and Brussels, Belgium, as well as Paris and Prague. If you like this post, remember to pin it! Sharing is caring.
SaveSave
SaveSave
SaveSave