visiting the Uxmal UNESCO site
There are currently 1,052 historic and natural sites named on the UNESCO World Heritage Sites list. Among them, you will find the Pre-Hispanic Town of Uxmal, designated to the coveted list in 1996. We did not take a guided tour, but did have tremendous fun exploring the site on our own. It was not crowded, but certainly full of spirit!
To become designated as a World Heritage Site, a location must pass the list of UNESCO criteria. I'm certain that Uxmal had no trouble in passing these criteria as it is an astounding Mayan site dating back to what is estimated as 500 AD. Uxmal was the Mayan capital from about 850-950 AD.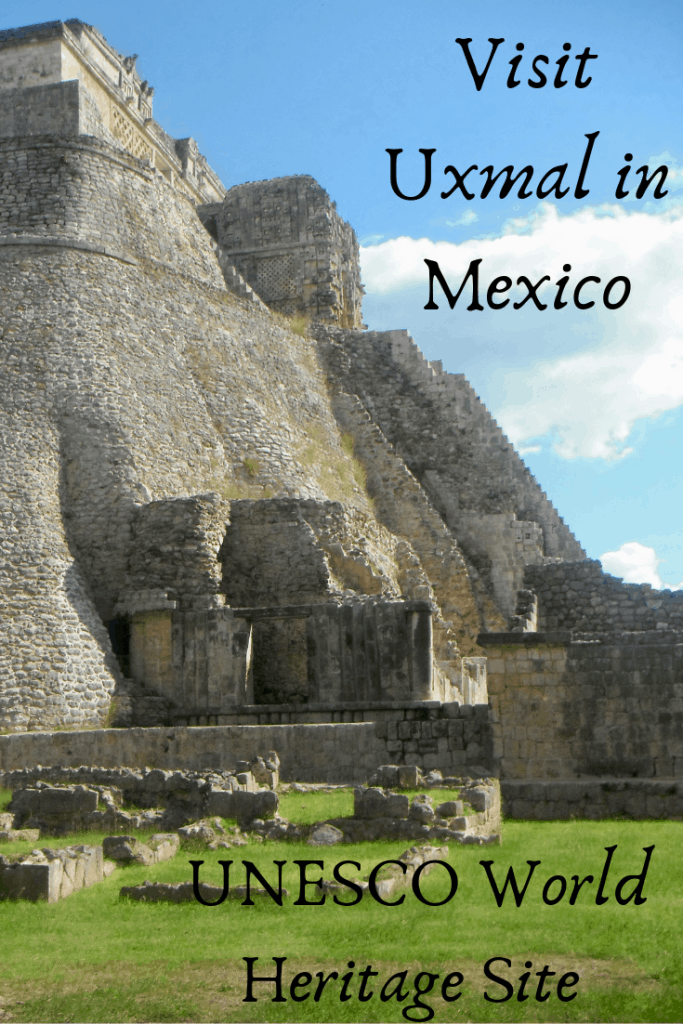 Located just 62 kilometres south of Mérida in the state of Yucatan, Uxmal is one of Mexico's lesser known treasures. I suspect that is why you won't find the crowds of tourists there like you do at Chichén Itzá, Mexico's most popular ruins located just over two hours from Cancun–Mexico's most popular beach resort.
Have you been to Uxmal or any of the other 33 UNESCO World Heritage sites in Mexico? You'll find my post about Guachimontones here, a UNESCO site near Teuchitlan, Mexico, once inhabited by the Nahuatl people.
You may like to check out this post about my primary reason for visiting Uxmal. Hint: It involves chocolate! If you aren't already subscribed to the site, please do so in the box located in the right hand column. It's great having you join me on my chocolate travel journeys. 🙂 And please pin this post if you enjoyed it. It helps me spread the word about chocolate travel and cocoa culture throughout the world.