top 10 Manitoba destinations to explore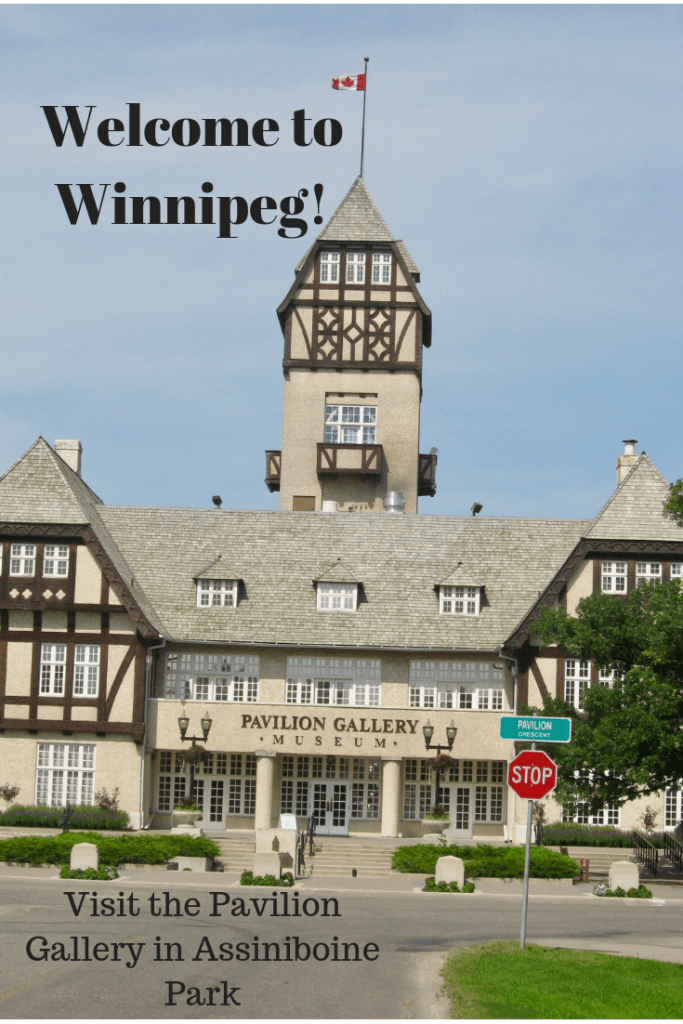 When I travel abroad or interact with people internationally and say I'm from Manitoba, people often don't have a clue where that is. But nearly everyone has heard of Winnipeg, the capital city of Manitoba, Canada–thanks greatly in part to the Winnipeg Jets hockey team, and the Guess Who rock band who put Manitoba on the global map with their hit tune "American Woman."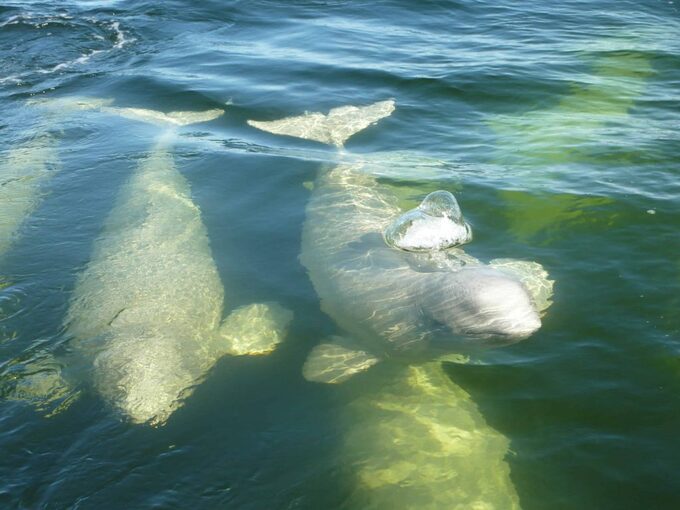 When the COVID-19 pandemic currently inflicted the world, international travel dropped by 60-80% in 2020, and nowhere in Manitoba was harder hit than Churchill, Manitoba, a northern destination that draws thousands of global visitors to see the abundance of beluga whales and caribou in the summer, polar bears in the late fall/early winter, and the aurora borealis (northern lights) during the late winter/early spring.
plan some manitoba roadtrips to discover destinations across the province
May 12, 2020, marked the official 150th birthday of the province of Manitoba. In celebration of this momentous occasion in the history of Manitoba, I'm devoting this post to my top 10 favourite Manitoba destinations, with hope that even though international travellers are prohibited from visiting in the near future, my fellow Manitobans will take this opportunity to enjoy the abundance of great destinations we can discover or rediscover when the province gives us permission to head out on the highway and enjoy some Manitoba roadtrips during the duration of the year. I hope you'll pin some of the images in this post to remind yourself to explore Manitoba and remember why we're known abroad as "Friendly Manitoba."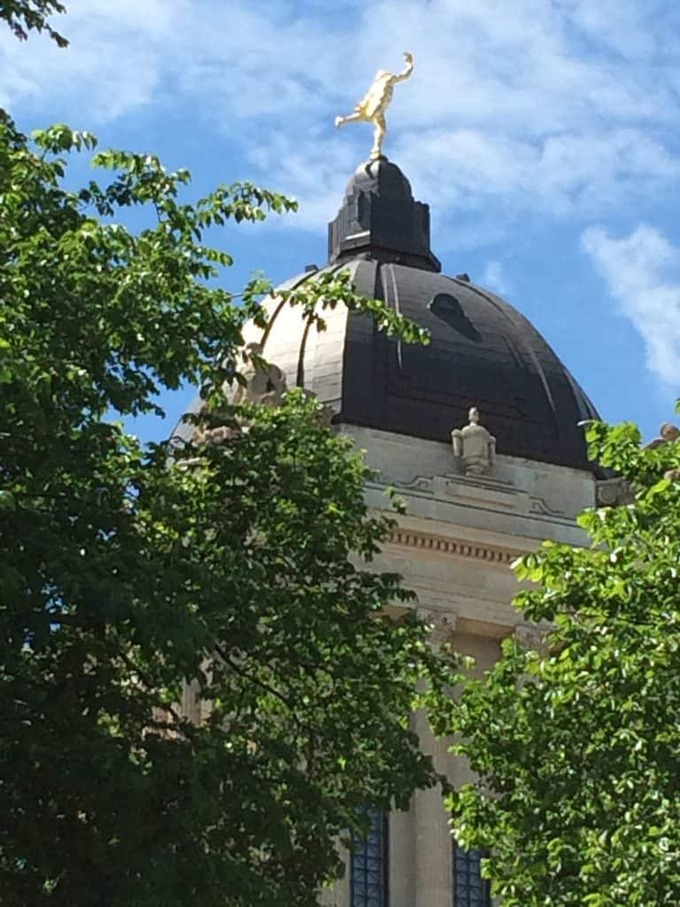 My Top 10 Manitoba destinations to explore
The City of Winnipeg. Located 450 miles north of Minneapolis, 1,385 miles west of Toronto and 1,437 east of Vancouver, Winnipeg is situated in the centre of Canada and easily accessible by road, rail or air. The population is about 750,000 and is culturally diverse and welcoming. In a regular year, I'd be referring you to all the amazing festivals held in Winnipeg and throughout Manitoba. But due to the pandemic, all large gatherings through to September have been cancelled. So get out and enjoy the many museums (the Canadian Museum for Human Rights is world class,) the Winnipeg Art Gallery (now open again) and the lovely parks (Assiniboine Park and Zoo is a terrific place to spend the day.)
St. Boniface is now a part of Winnipeg, but it used to be a city on its own with a strong French culture. As Manitoba was first settled by the French Voyageurs, the Lord Selkirk Settlers and the Metis (those of Caucasian heritage blended with First Nation heritage) the province has an official bilingual English-French status. But in recent years, the percentage of French speaking Manitobans has dropped to just over three precent of the total population. St. Boniface is a great place to visit if you want to experience some French culture. It's just a short walk/drive over the Esplanade Riel that connects St. Boniface with The Forks and the Canadian Museum for Human Rights.
Churchill is located 674 miles north of Winnipeg, though not entirely accessible by car. You can drive as far as Gillam or Thompson and take Via rail the short remaining distance over the bog. Because of the bog and uneven landscape, it takes 16.5 hours to drive this distance. It takes 36 hours by rail from Winnipeg to Churchill. Though expensive, the journey to Churchill is a trip I highly recommend at least once in your life. Calm Air flies from Winnipeg to Churchill, but right now only government and supply vehicles are permitted up north until health officials say it's clear to go.
Lower Fort Garry National Historic Site is a terrific site for history buffs and is conveniently located just a half hour drive north of Winnipeg. You'll learn about the Hudson Bay Company and the fur trade they established, and you'll learn about the first white settlers to the area and the indigenous people that preceded them.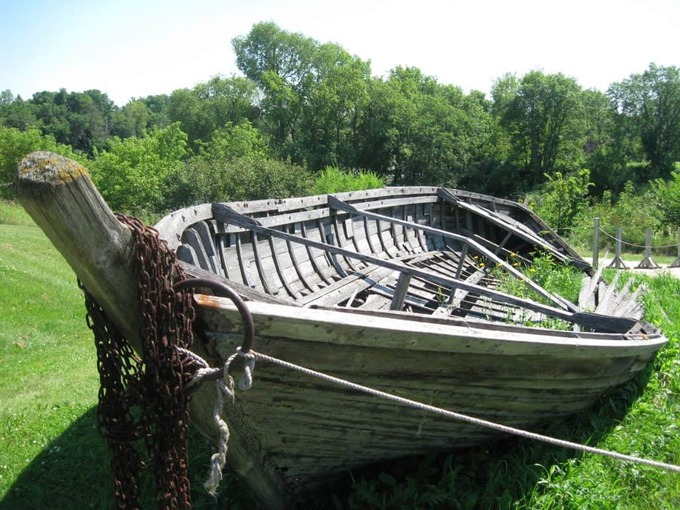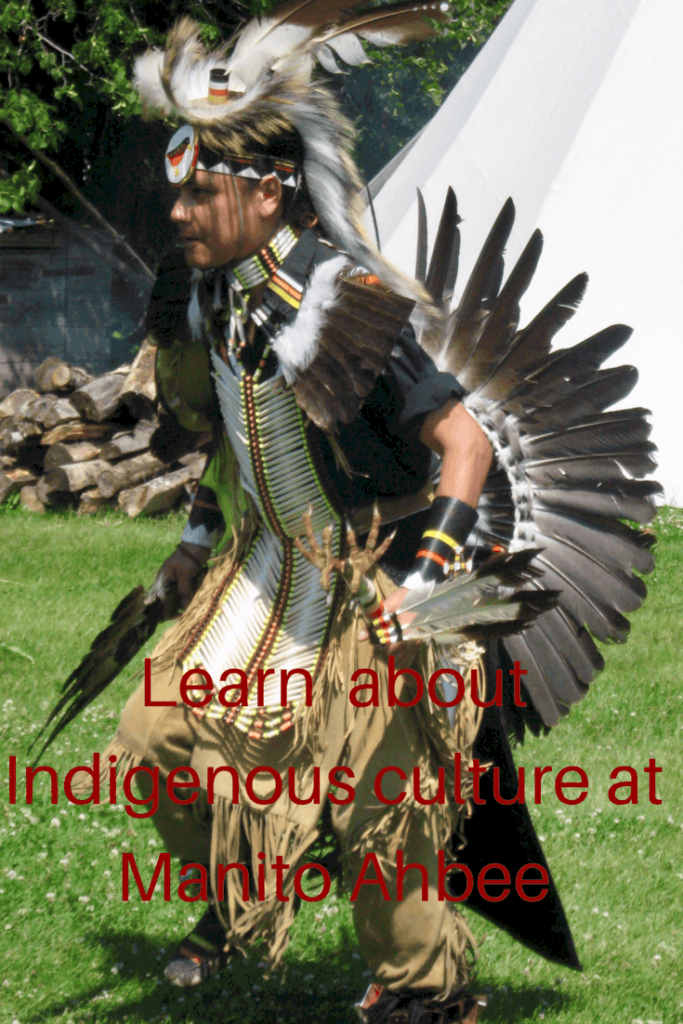 Interlake Region: Manitoba's Interlake region is the land located between Lake Winnipeg and Lake Manitoba. It includes many interesting communities and attractions including a doggie beach at the south end of Winnipeg Beach, Icelandic heritage centred in Gimli and Hecla Island, and unending opportunities for camping, fishing and arts events. Take Highway 9 straight north of Winnipeg or Highway 8 northwest of Winnipeg and pick your spot to enjoy along the west shores of Lake Winnipeg for some summer fun.
Grand Beach: Located along Highway 59 about an hour northeast of Winnipeg on the east side of Lake Winnipeg. Grand Beach is best known for its fine white sand beach, ideal for leisurely walks, suntanning and people watching. Grand Beach has a lively campground where I spent many summers having fun around the campfire with friends and really cool sand dunes that you can explore. This is a very popular beach, so traffic can be heavy and campgrounds book up far in advance.
Morden/Winkler: Morden is located about 90 minutes southwest of Winnipeg on Highway 3. It's best known for its Corn and Apple Festival held each August. Alas, it has been cancelled for 2020 because of COVID-19, but there are still great reasons to visit the twin communities of Morden and Winkler. Wonderfully sweet corn will still be available for sale, and Morden is home to the fantastic Canadian Fossil Discovery Centre, where you can see exhibits of Bruce the mosasaur and other scary sea creatures.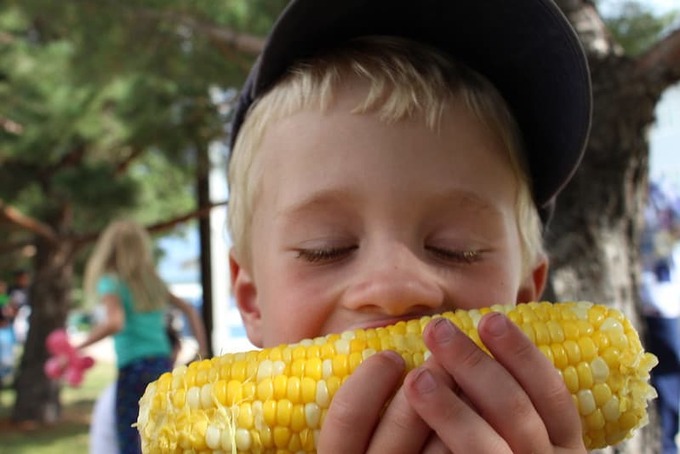 Dauphin is located in the Parkland Region of Manitoba, approximately 203 miles northwest of Winnipeg on Highway 10. Best known as the site of Canada's National Ukrainian Festival and Dauphin's Countryfest (both of which have been cancelled due to COVID this year,) Dauphin is the gateway to Riding Mountain National Park and offers lovely scenery as you make your way through the parkland and into Manitoba's only mountainous national park.
Riding Mountain National Park is located 187 miles from Winnipeg, 60 miles from Brandon, and about an hour's drive from Dauphin if you'd like to explore the western part of the province on your road trip. The hub of Riding Mountain is the village of Wasagaming (known for its great cinnamon buns!) The star of the region is Clear Lake, popular with vacationing Manitobans since the 1950's. The historic Clear Lake Lodge was moved to the nearby village of Onanole in 2012. Riding Mountain is part of the Manitoba Escarpment, with an elevation topping out at about 1,500 feet.
Whiteshell Provincial Park is in Eastern Manitoba, very close to the Ontario border and the border towns of Keewatin and Kenora. There are about 200 lakes in Whiteshell Provincial Park, each with its own personality. West Hawk Lake is always cold, as it is so deep (the deepest lake in Manitoba at 377 feet!) believed to have been created by a meteorite, the water is clear and popular with scuba divers. We had a cottage at nearby Star Lake for many years, so the Whiteshell brings back many fond memories of family time.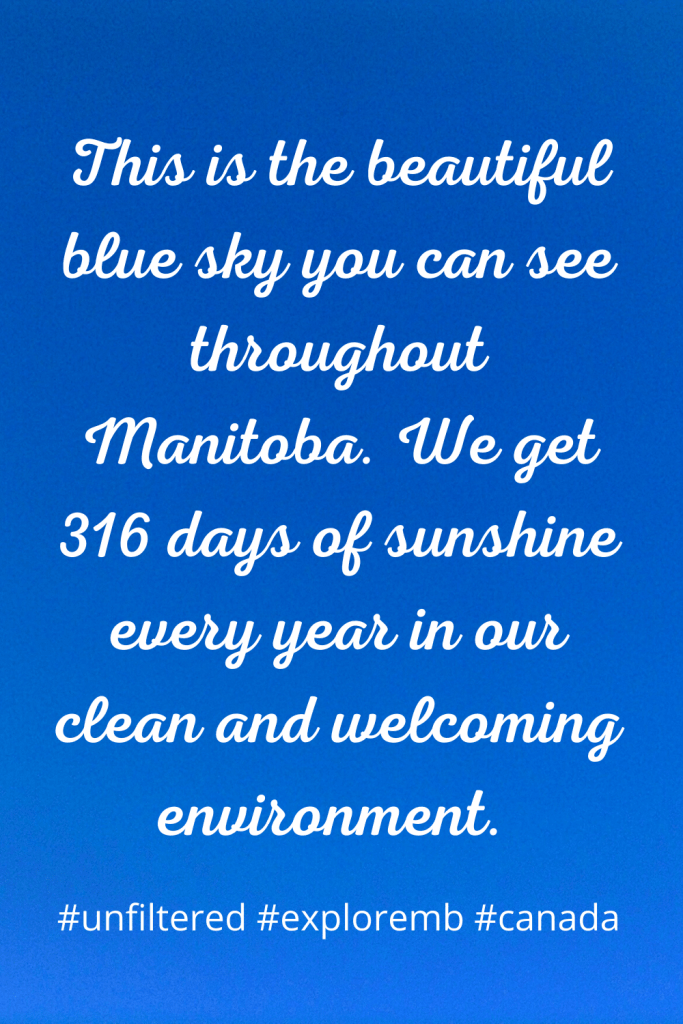 I hope this roundup of my favourite Manitoba places has whet your appetite to explore our great province. Visit Travel Manitoba for more about all there is to see as you embark on your Manitoba road trip this summer.