Canadian Museum for Human Rights celebrates the wins and pays deep respect to the losses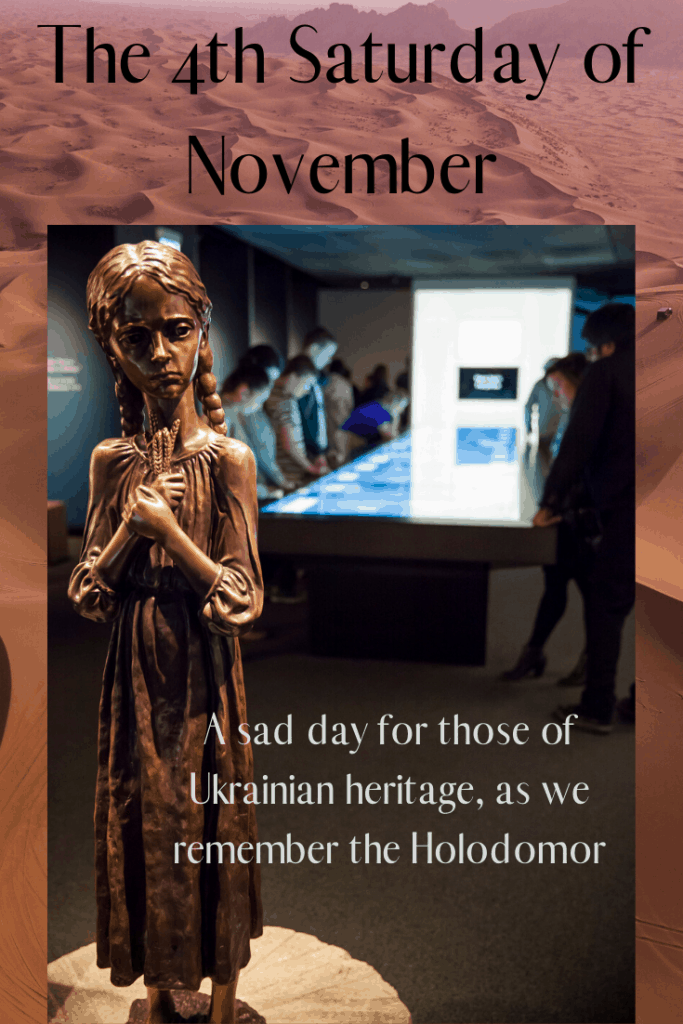 December 10 is International Human Rights Day
I was born and raised in Winnipeg, and currently live just an hour north of the city. But it took me three years to finally visit the Canadian Museum for Human Rights (CMHR) that has been open to the public since, September, 2014.
Why did it take me so long to visit the CMHR–Canada's first national museum outside of the National Capital Region (of Ottawa and area)? Why did it take me so long to visit this architectural wonder in my own hometown? Why did it take me so long to visit something that I clearly support and believe in, as I have been a donor to the museum since they launched the public fundraising campaign quite a number of years ago?
It's because I thought that it would be a completely sad experience, and I admit to trying to limit the amount of negative energy that comes into my life. But I was wrong! The CMHR is the first (and to my knowledge only) museum in the world dedicated exclusively to the evolution, celebration, and future of human rights. That means there are as many happy stories that are told and celebrated as there are horrific ones to acknowledge.
all human beings are born free and equal in dignity and rights
The mantra of the museum is celebrated throughout its exhibits: All human beings are born free and equal in dignity and rights. If only the politicians of the world would act by that philosophy, we would see an end to war and crimes against humanity.
The Holocaust Gallery reminds us how volatile that dream can be, and even includes one of the gas canisters that would have been used to execute some of the six million Jews who were killed in Europe between January, 1933, and May, 1945.
The Holodomor was genocide against Ukrainians by the Stalin regime
The adjacent "Breaking the Silence Gallery" is devoted to four other modern-day genocides that include the Holodomor (meaning death by starvation) in which it is estimated that as many as seven million Ukrainians are reported to have been starved to death by the Soviet leadership between 1932 and 1933. I found that figure to be alarming, as both my parental families were of Ukrainian heritage and I had no idea of the magnitude of that genocide which undoubtedly took the lives of members of my own extended family. What was even more horrifying, is that the Holodomor occurred during a time of peace. There was no war or natural disaster to have caused this genocide. It was a forced famine orchestrated under Stalin's direction to try and get rid of the Ukrainian Communist Party. During this atrocity, grain and all food was stolen from the peasant farmers (known as collective farm workers) throughout the Ukrainian countryside in an attempt to annihilate any opposition to the Russian Communist Party.
the holodomor is one of the genocides remembered at the canadian museum for human rights
The sculpture shown at the top of this post is entitled "Bitter Memories of Childhood" and appears as part of the Holodomor exhibit in the Break the Silence Gallery at the CMHR. Photo credit: Aaron Cohen, courtesy of the CMHR. The Holodomor (meaning death by hunger) is a sad day in Ukrainian heritage that is remembered each year on the fourth Saturday of November throughout the world.
As the Canadian Museum for Human Rights is built on Treaty One Territory, great care has been taken to respect the ancestral grounds of the indigenous people who–for more than 6,000 years–have lived near and met at the place where the Red and Assiniboine Rivers meet. Now a National Historic Site, this heart of Winnipeg landmark is called The Forks and is a must for any visitor to Winnipeg.
During our 90-minute introductory guided tour we were ensured that consultation with indigenous elders is ongoing, to ensure that every step of construction, development, and expansion of the CMHR was, is, and will be respectful.
the human rights museum in winnipeg is a must see
The building itself is an architectural masterpiece, and for those with a keen interest in architecture, you can take a 90-minute tour devoted to the intricacies of building the CMHR. That's next on my list! Hats off to American architect Antoine Predock for this inspirational design of hope that combines the vision of a mountain with other aspects of Canada's natural landscape. It is awe-inspiring, inside and out. If you are unable to make it to Winnipeg, you can take a virtual tour of this magnificent museum here.
What also impacted me about the CMHR is how inclusionary it is. There are beautifully lit alabaster ramps that enable visitors to make their way between the seven levels of the museum. There are also glass elevators that enable you to see the work stations of everyone working in administrative roles at the museum as you rise above them. Close-captioning is used to describe exhibits to the hearing impaired. And there are even three-dimensional replicas of artwork to enable the visually-impaired to see the art in some of the galleries.
If you have the time, do plan to spend the day at the CMHR. You'll find the ERA Bistro at which you can enjoy lunch or a snack indoors or outdoors (weather permitting) as we did. And there is the lovely Boutique gift shop that sells all sorts of gifts, books, and even a nice selection of chocolate. I bought a mini-box of the Peace by Chocolate chocolates made in Antigonish, Nova Scotia, Canada, by a family of Syrian refugees. And I bought a delicious bar by Winnipeg's Chocolatier Constance Popp, whose shop in St. Boniface is just a short walk or drive over the Esplanade Riel bridge. Constance has lovely chocolate sculptures of the CMHR for sale in her shop.
Have you been to the Canadian Museum for Human Rights? What most impacted you about this Winnipeg landmark? Please join the conversation and help me spread the word that the Canadian Museum for Human Rights isn't all about doom and gloom. It's filled with lots of natural sunshine and plenty of hope, too.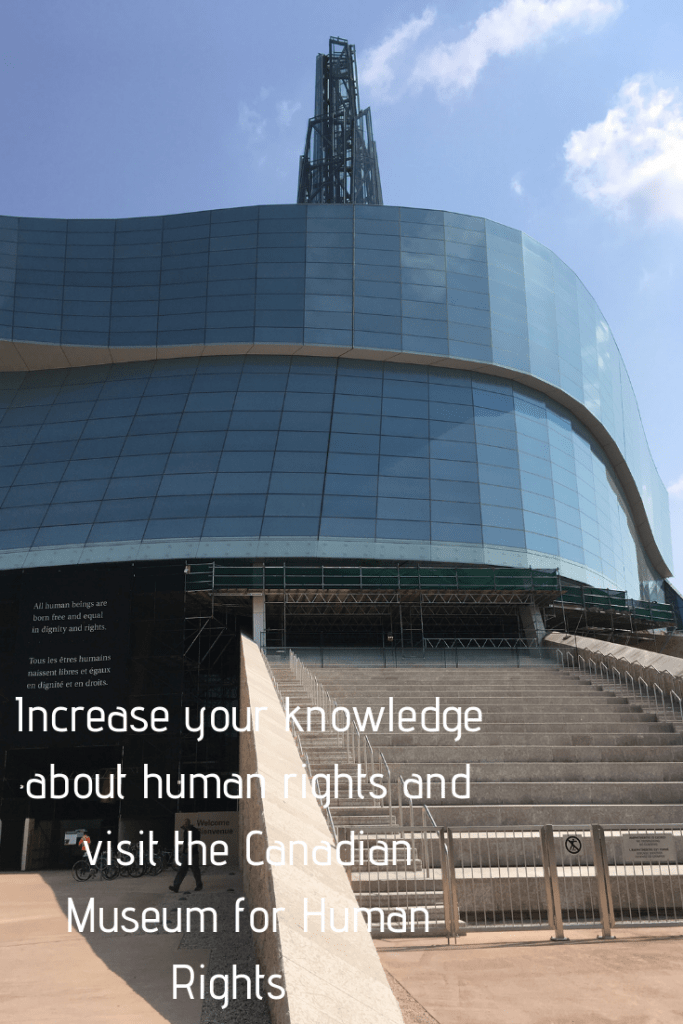 The CMHR is offering free admission on December 10, 2022, in honour of International Human Rights Day. Do take advantage of that special offer if you've not yet been to the museum and even if you have, as the exhibits are always changing and being updated.
And If you're unable to come to Winnipeg and visit the CMHR but would like to help this amazing facility grow and become sustainable, please consider donating to the museum via this link.
If you'd like to donate to help Ukrainian families who have fled their homeland during the 2022 war with Russia, please click on this link. Thanks!