poinsettias add holiday spirit to your space
I hope you've had a terrific month of Christmas and Hanukkah celebrations. Whether you have a Christmas tree, Christmas cactus, or poinsettia in your home, these seasonal plants can truly add colour and a holiday spirit to any space. Arrive at a seasonal party with a poinsettia in hand and you are an immediate hit!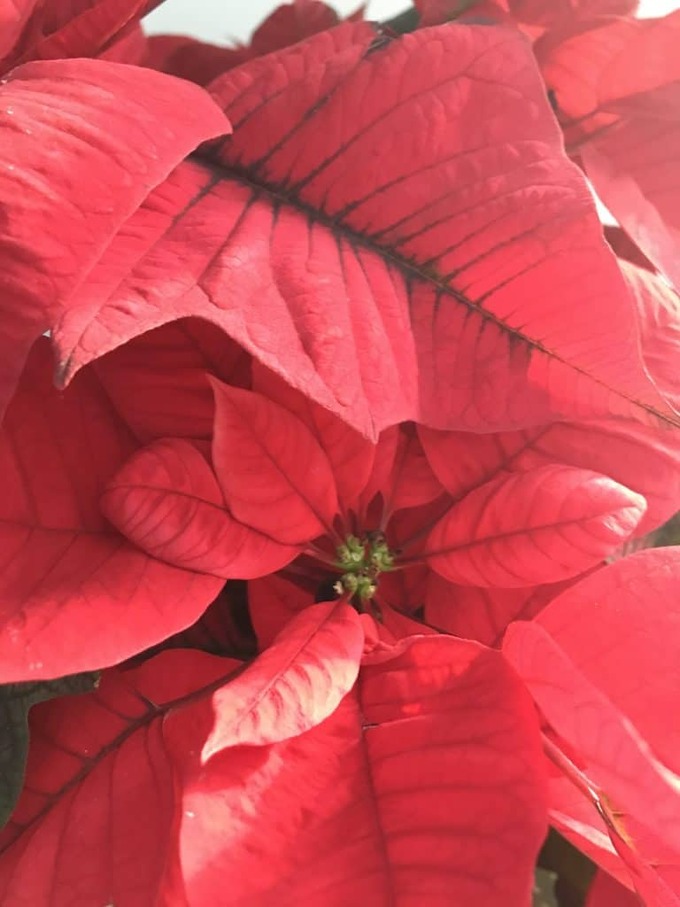 Although the red leaves of the poinsettia look like flowers, they are called bracts and have the ability to change colour. It is the tiny yellow cluster in the centre of the bract that is actually the flower of the poinsettia, and is where the plant is pollinated.
The poinsettia is thought to have originated in southwest Mexico in a region called Taxco del Alarcon, and was brought into the Southern United States by the (then) American Ambassador to Mexico, JR Poinsett, for whom the colourful plant was named. Poinsettias are also known as Painted Leaf and the Mexican Fire Plant, and have become the most popular festive plant throughout Canada and the US as a display of holiday spirit.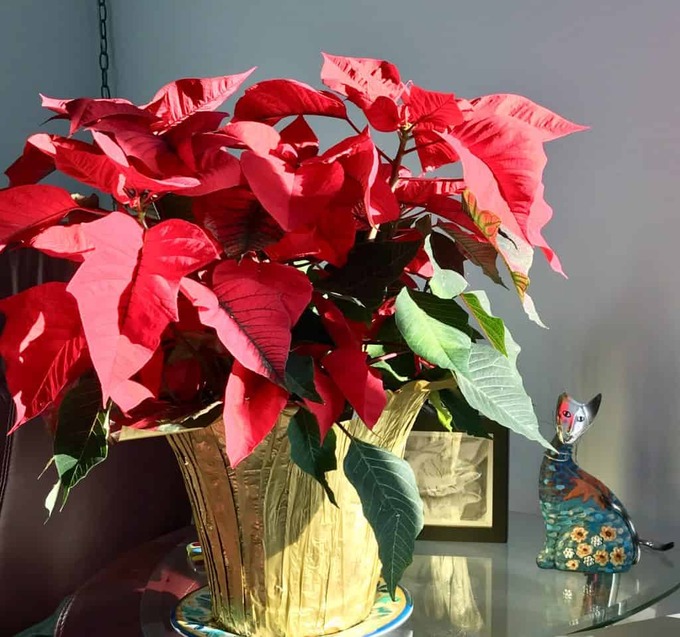 The Aztec culture of Mesoamerica used the poinsettia plant for various medicinal and sundry purposes, and in contemporary culture, we use the white sap contained in the leaves of the plant to make latex. Take caution to place your poinsettia on a table away from pets as their leaves are slightly toxic to dogs and cats and may cause vomiting if ingested.
I'll be heading to Mexico in January for some chocolate fun and hope to see poinsettias growing wild and free. For the most part, we in Canada have to enjoy them inside as potted plants. During the summer, we can have them outdoors on our decks or in our gardens, but they are then just plants of green leaves. The beautiful red (or pink or white) blooms only come at the end of the year when they've been put into complete darkness for 12-16 hours each day for up to 40 days leading up to Christmas. Have you had success in getting a poinsettia to rebloom?
Wishing you luck with that, and much good fortune as we begin this new decade. Happy 2020 to all!