best Manitoba winter festivals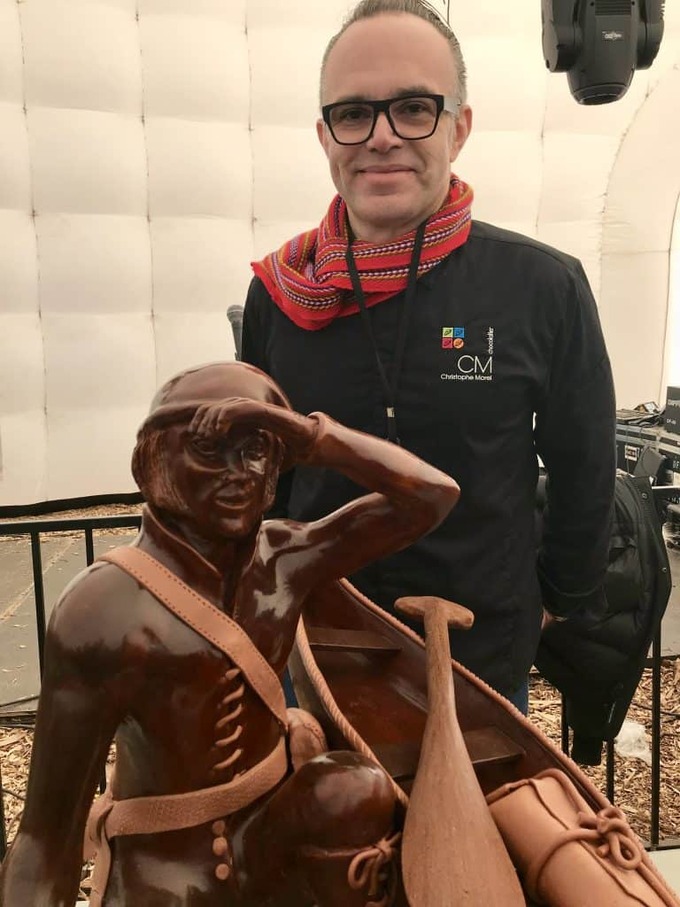 Readers of this blog will know that I am not a huge fan of winter. Our winters can be as cold as 30 degrees below zero Celsius (and colder!) and the snow can be several feet deep! But growing up here in Manitoba, Canada, has given me the opportunity to enjoy many of the great festivals our province has to offer–including a few of the best Manitoba winter festivals to help warm your spirit over the winter months.
Probably the best known among them is the Festival du Voyageur held in Winnipeg every February. If you've never attended a winter festival, this is a great one to discover, as you'll learn about Canada's fur trade and the importance of the Voyaguers to the development of the West. You'll experience and learn about the music and vibrancy of Manitoba's Metis and indigenous populations, you'll enjoy some authentic French Canadian cuisine, and you'll see some pretty amazing ice and snow sculptures. And you'll have a lot of hands-on fun, too!
While you're at Festival du Voyageur, drop into Chocolatier Constance Popp at 180 Provencher Blvd. in St. Boniface, located right across the street from Fort Gibraltar, where much of Festival du Voyageur takes place. Constance Popp is a well-known landmark for Winnipeg chocolate lovers and offers some delicious chocolate creations that celebrate local Manitoba culture and ingredients.
In 2019, to celebrate the 50th anniversary of Festival, Constance co-sponsored a Chocolate Expo in "the Dome" at Fort Gibraltar on February 17th. It was incredible to see chocolate sculptures like the one pictured at the top of this post created by award-winning Montreal-based chocolatier Christophe Morel. Constance Popp and a myriad of local artisans including muralist Charlie Johnston, sculptor Jordan Van Sewell, snow sculptor Denis Duguay, and pastry chef Helmut Mathae also participated in the chocolate sculpting extravaganza. I wonder what unique event will be included in the 2024 offerings at Festival du Voyageur?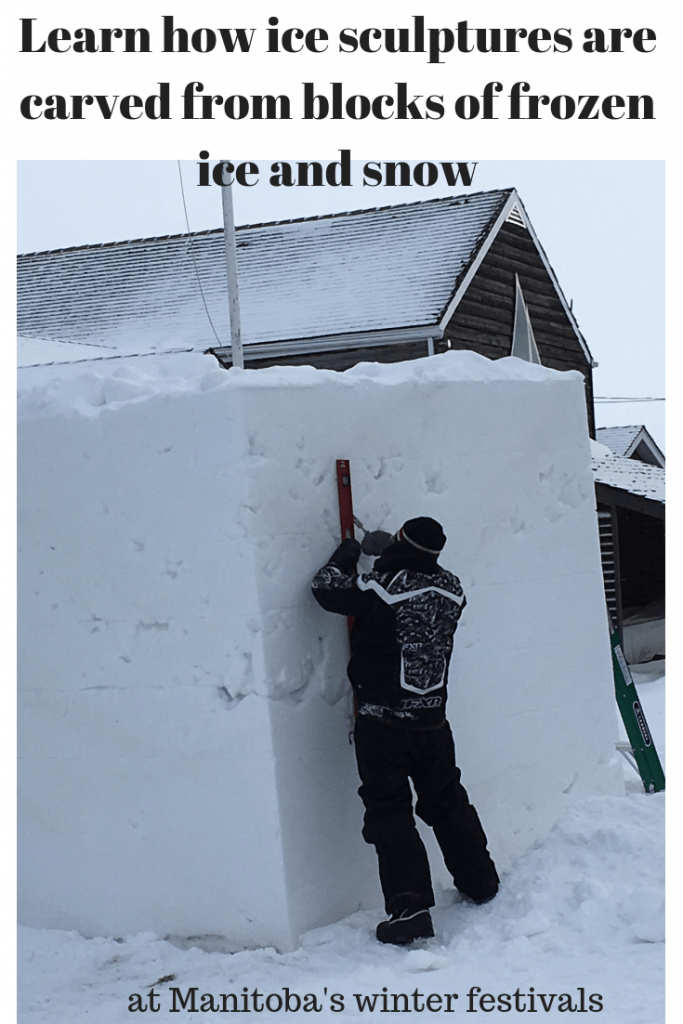 Located close to my home in Manitoba's Interlake region, you can take in the annual Gimli Ice Festival, held the first weekend of March. It will be held March 1-3, 2024. There will be ice sculptures, an outdoor art exhibit, ice racing on Lake Winnipeg, and much more to warm your hearts with the Spirit of Manitoba.
Located just an hour north of Winnipeg, Gimli is well known for its terrific Film Festival and Icelandic Festival (both held in summer) so it is nice to see the success of its primary winter event now in its eighth season.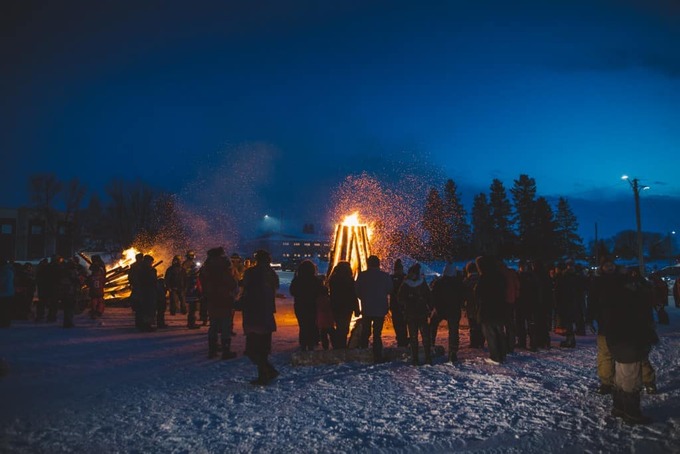 And for those who love rail travel, you can take a 14-hour VIA train ride from Winnipeg up to The Pas, Manitoba, where you can participate in the Northern Manitoba Trappers' Festival held each February. 2024 will be the 77th year for this memorable event. This is a really fun event where you can watch dog sledders and their teams race, see lumberjacks compete in wood chopping and log climbing exercises, and appreciate the opportunity to learn about jigging, a northern indigenous dance style.
Have you been to any of Manitoba's winter festivals? Do you enjoy winter festivals? Now that you have these dates to note on your calendar, please consider putting on your mukluks and having some fun on the ice or in the snow with a winter visit to one of the best Manitoba winter festivals.