Belize travel offers great adventure in, on, and under the water
As a seasoned travel writer, I have the privilege of visiting a lot of terrific places. Each place shines in its own way, but I'm invariably attracted to islands and tropical destinations where sparkling waters play a significant role to any visit. Whether I'm in it, on it, or under it, a destination with water friendly activities is usually tops in my books.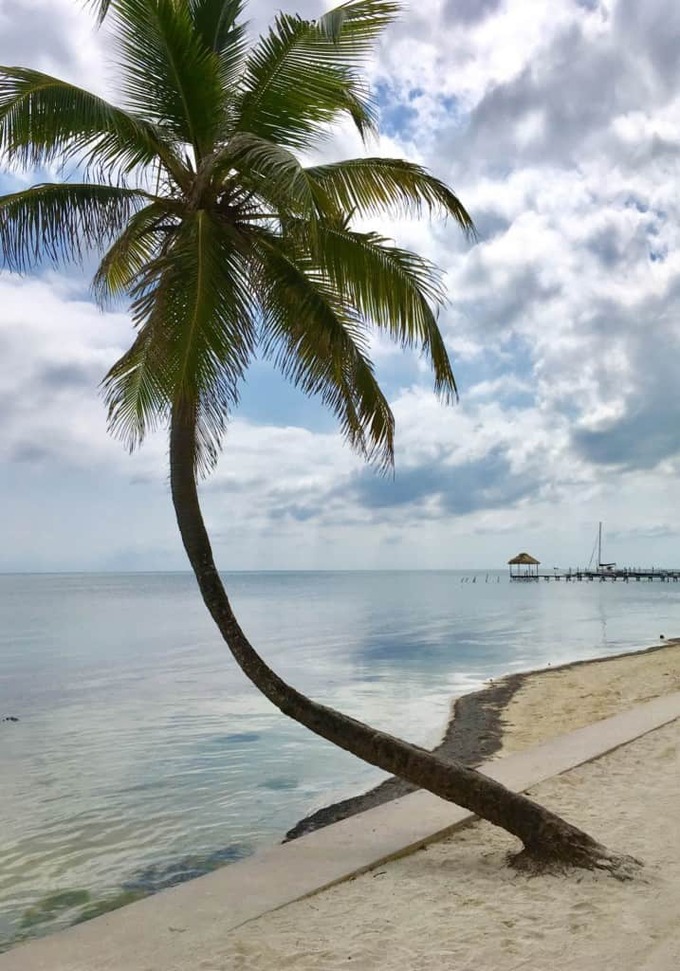 Reflecting back on my notes of our visit to Belize makes me want to go back, as I very clearly wrote, "This truly was one of the best days of my life."
What made my Belize travel experience so memorable and special? There are some beautiful beaches and incredible vacation rentals in Belize that can make for a great trip. But for me, it was the snorkelling. I've snorkelled in numerous places throughout Mexico, Hawaii, and Caribbean, but to date, have never surpassed the thrill of the Manatee Watch and Shark Ray Alley tour we took in San Pedro, Ambergris Caye, Belize.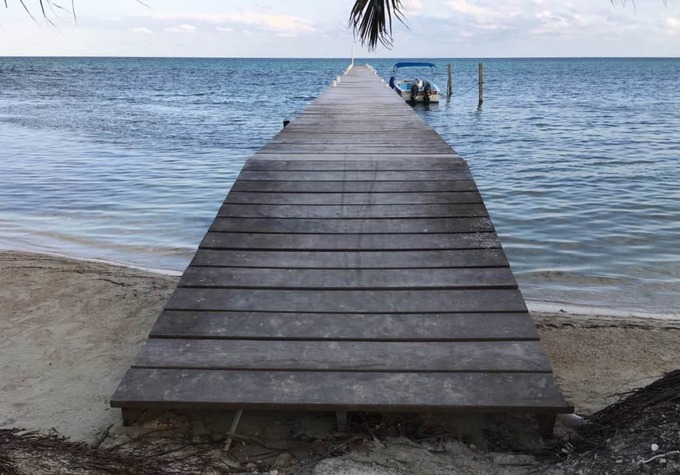 We watched the manatee swim happily near the mangroves. And we snorkelled with the sting rays and nurse sharks along the coral reef. I was even allowed to pet a large nurse shark, with my Belizean guide close at hand. It was incredible! The shark's skin was tough like sandpaper. We were feeding him sardines in the warm, crystal clear water. What a magical moment, as I truly felt a very peaceful connection with this 14-foot long creature. (I'm guessing at the length, but that is a common length for these usually docile bottom-dwellers.) I say 'usually docile,' as it has been noted that divers who bother the nurse sharks in unwanted or unexpected ways may be bitten with their razor-sharp teeth.
Shark Ray Alley is rated as being one of the Top 7 Caribbean Dive Spots. From my experience, I totally agree. There are more than 200 species of marine life in those waters. And more than 300 species of native birds. But where exactly is Belize?
The Belize Barrier Reef is a World Heritage Site and stretches from Mexico to Guatemala
Belize is a Central American country bordered by Mexico to the north (both Cancun and Merida on the Yucatan Peninsula are just over 600 kilometres away from Belize City.) Belize is flanked by Guatemala to the west and south, and the captivating Caribbean Sea to the east.
Although I only had one day there while on a fabulous Panama Canal cruise in 2001, Belize held a key place in my memory, and by writing this sponsored post and bringing Belize to the forefront of my consciousness, I found my way back to the beautiful tropical paradise of San Pedro to discover more of what the country of Belize has to offer.
I found San Pedro to be a most pleasant surprise. Bright colours, beautiful beaches, and a good selection of enticing places to stay. A Creole (Kriol) influence in the Belizean culture was felt and tasted in the flavourful eats we enjoyed in North Ambergris Caye. Belizean rice and beans is a popular dish. We enjoyed the Belizean chicken flavoured with paprika, and served with rice, peas, fried bananas, and a really great coleslaw salad. And Belize is also known for its tasty fresh-caught shrimp. You'll find everything you need to plan a trip to Belize here.
But those of you who are regular readers to this blog know there must be a chocolate connection. And indeed there is! A growing number of fine chocolate makers around the world are creating their own unique bars using Belizean cocoa. And there is the Belize Chocolate Festival in the Toledo District each May.
investigating chocolate and cacao in belize
After making the right connections, I finally made it to the Toledo District in November, 2018. Situated in the southern part of Belize, but it is best known for the Punta Gorda tourist area, and about 30 Mayan villages that preserve the Mayan culture. At one time, there were as many as one million Mayans who inhabited Belize, so there are numerous site with Mayan ruins to explore.
There are now noteworthy cacao companies in the Punta Gorda region that are growing world class cocoa. And a movement to save and protect the heirloom cacao and help establish cacao-based agroforestry to help conserve and restore Belizean tropical forests. It is no surprise that Belize found its way onto my chocolate-seeking radar.
With the growing reputation of bean-to-bar chocolate being made from Belizean cocoa by chocolate making champions that include US-based Dandelion Chocolate, Nathan Miller Chocolate, Zak's Chocolate, and others, I was thrilled to be back in Belize and will have much to write in upcoming posts. Please subscribe to this site (via the pop-up subscribe box or the Subscribe box in the options you'll find in the sidebar if you haven't already joined us) as I share more about this dreamy Central American destination.
My thanks to friend and fellow Canadian Bob Cooney for supplying the great photos of Belize for this post. (Bob now lives in Belize and has married into a family who runs a shrimp farm, restaurant, and more.) My Belizean photos were taken before the days of digital and are buried somewhere in my closet. 🙂
I'll be bringing you much more original content on Belize beginning here. So do stay tuned, and please share any of your own Belizean memories in the comment thread below.
SaveSave