Can you write a book?
I was surprised when I heard Shelagh Rogers, the host of CBC's "The Next Chapter" literary program, tell an author she was interviewing that she "could never write a book." A person who spends much of her time interviewing authors and reading books believing (and admitting) that she doesn't have what it takes to write a book!
You've got to credit Rogers for her admission. There are so many people out there who think that writing a book is something anyone can do. So many retirees who plan to write a book because they perceive it to be an easy task–if only they'd have the time. So many celebrities who write a book just because they know it will generate a significant amount of income for them.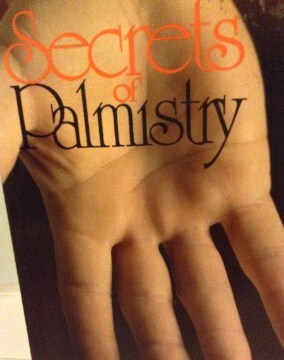 what is our inspiration to writing a book?
This topic reminded me of a visit I made to a palm reader back in 1987. She carefully examined my hands and remarked, "Ahhh, I see you're a writer." To which I responded that I was an underwriter (an insurance professional who underwrote insurance risks and rated policies.) She looked at my hands again, and emphatically replied, "No, I see you writing creative projects–like a book!"
I was surprised by that comment, as I'd never thought of writing a book. Not being an avid reader of books, I had never aspired to be a writer. Ever.
But then life took an interesting turn, and my underwriting position came to an end when the company I was working for decided to shut down its general insurance division. I was given the opportunity to be retrained in another field so that I could maintain employment with the company. I chose to take a communications course as I always loved talking with people, was a good communicator, and had the skill of writing good letters.
As a student of the Creative Communications Program at Red River College, I learned all about journalism public relations, and creative writing. I quickly learned that I had a natural talent for creative writing (magazine feature writing) but was not great at newspaper writing where one had to focus on objectivity and stick to the bare facts of any story.
Little did I know that I had opened the tap to let my creativity flow, and eventually, embark on major creative projects–like book writing! I've now co-authored two books and written two solo projects. And I've already begun researching the next volume of my award-winning chocolate travel book, Chocolatour: A Quest for the World's Best Chocolate.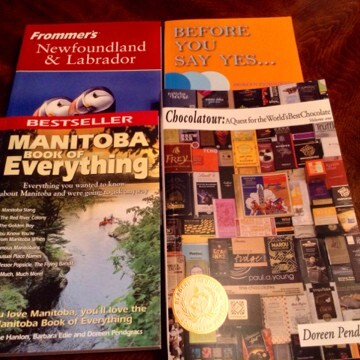 How is it that the card reader saw that talent in my hands nearly 30 years ago? Something I couldn't see or even feel myself?
So, Ms. Shelagh Rogers … I put the challenge to you. Never say never, as you never know what the future holds.
How about you? Have you discovered a talent you never knew you had? Has your life taken a surprising twist, only to reveal a skill that had never previously shown itself?
Thanks to Manitoba Public Insurance for giving me the opportunity to discover new skills and create a highly creative new life for myself. It never would have happened if you hadn't opened the door.