Chocolatour at chocolate events
November has been a busy month for Chocolatour!
At the end of October, I was a judge at the Puerto Viejo Chocolate Festival in Costa Rica. I stayed on for a few days into early November, meeting chocolate makers and investigating chocolate for the second volume of Chocolatour. You can find copies of volume I at Caribeans, profiled in this post.
After a brief rest at home, I headed to Kingston, Ontario, where I gave a presentation about the world of fine chocolate at an event sponsored by the Writers Union of Canada Reading Program (made possible via a grant from the Canada Council for the Arts. )
You'll learn more about Ridgway Confections and Sugar Swan (where copies of Chocolatour are on sale) in future posts on my chocolate travel blog, but do drop in and meet Ken and Tanya is you're looking for some terrific chocolate or candy.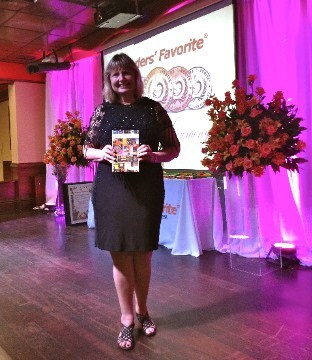 And from there, I headed straight to Miami, Florida, where Chocolatour was awarded a bronze medal in the 2014 Readers' Favorite International Book Awards. Such an exciting moment!
On November 29th, author Arthur Slade and I hosted a crowdfunding workshop at the Winnipeg Millennium Library organized by the Professional Writers Association of Canada and funded by the Winnipeg Public Library.
My next event is on December 4th at the Gaynor Regional Library in Selkirk, Manitoba, where I'll be giving a chocolate talk at 7 pm. Please join us if you can. I'll have copies of Chocolatour on hand to help with your Christmas shopping. If you can't make it, you can order the book here. (Discounts are available for multiple copies.)
If you have a chocolate event you'd like to have me at, drop me a line! My goal is to attend every chocolate event that promotes artisan chocolate, and to experience the world of fine chocolate in virtually every part of the world. With your help and support … I'll get there!