Fairfield Inn Winnipeg Airport Hotel
When I was growing up in Winnipeg, there was pretty much just one choice for a nice hotel with close proximity to the airport. That was the International Inn, which several years ago, changed its name to the Victoria Inn. In March, 2000, Starwood Hotels opened the Sheraton Four Points Hotel, which at the time, was right at the airport terminal, and you just had to cross the street to check-in. Total convenience and lovely amenities.
But in 2011, a brand new terminal opened at an adjacent location at the James Richardson International Airport in Winnipeg, along with two new hotels offering a prime location. And there are now at least a dozen quality hotels within a five-minute drive of the airport.
fairfield inn winnipeg is conveniently located close to the airport
I had the pleasure of recently accepting an invitation to spend three nights at the Fairfield Inn & Suites by Marriott (spread over two separate occasions) and fully enjoyed it. The rooms have a number of different configurations, but are all spacious, tastefully furnished, and feature bright black and white washrooms.
There is a fabulous complimentary breakfast available each morning that offers hard boiled or scrambled eggs, terrific pork sausages, freshly-cut fruit, yogurt, a selection of baked goods, oatmeal, and self-made waffles, accompanied by juices, coffees, and teas to taste. And on the occasion when I had to leave the hotel at 3:30 a.m. to catch a red-eye flight, a bagged breakfast was handed to me on departure so that I could enjoy it when I got to the airport. Now that's service!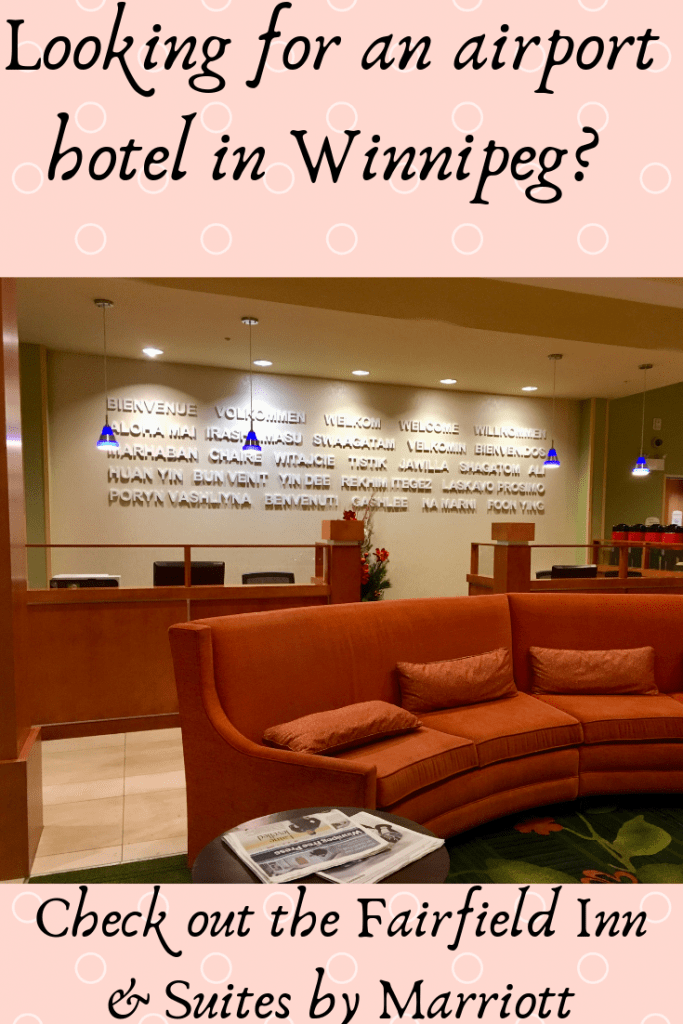 The welcoming front lobby of the Fairfield Inn & Suites Winnipeg pictured above reflects the multi-cultural personality of the hotel. We spoke at length to staff who were recent immigrants from China, the Philippines, and Latvia and noticed others who also were likely newcomers to Canada. This is a terrific re-enforcement of Winnipeg's multi-cultural persona.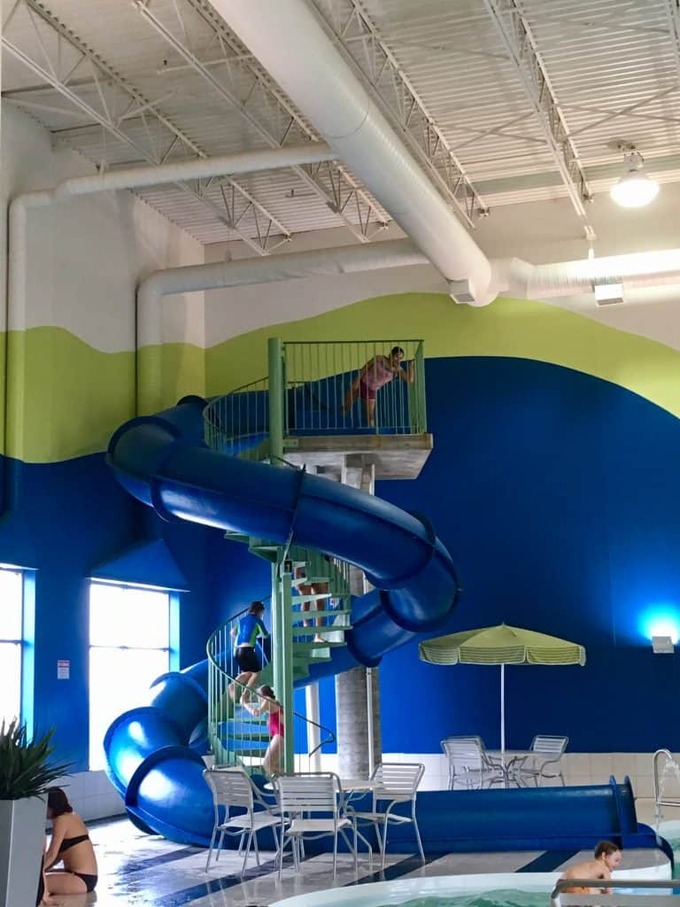 During my most recent stay, the hotel was busy with families from nearby centres who came to Winnipeg for sports events. Being just five minutes from the airport and ten minutes from downtown, the Fairfield Inn and its sister property the Homewood Suites by Hilton (both situated on the same parking lot on Ellice Avenue near Empress Street) offer terrific well-placed lodging at affordable pricing.
My thanks to the staff and management of the Fairfield Inn & Suites Winnipeg Airport for the opportunity to share my impressions here with you.