getting around Miami
In the previous post, I showed you how easy it was to ride the Big Bus in Miami and hop on and off at the various stop to experience the city's highlights. But Miami offers a plethora of other exciting options to help you see the city from on and above the ground, as well as from the water. Getting around Miami is fun and easy!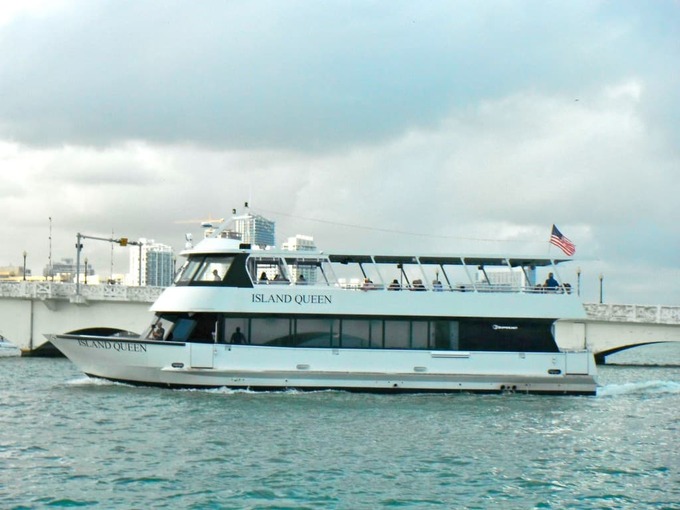 We really enjoyed our boat tour with the Island Queen Cruises. Island Queen has five different vessels. We were on the "Bayside Blaster"–one of the smaller boats in the fleet.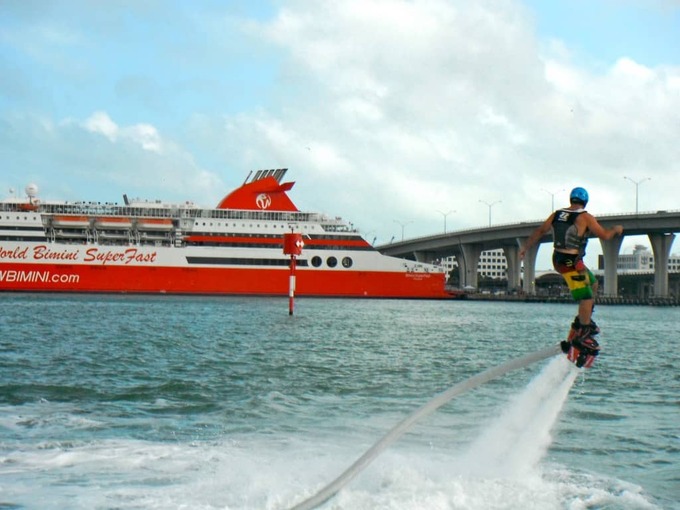 How fun it was, to begin the cruise with a bit of a water show courtesy of a fellow with a jetpack that enabled him to dance, twist, and turn above the water as we watched in amazement.
Many people arrive in Miami by cruise ship daily, as Miami has a huge cruise ship terminal that can berth 34 ships at a time, and is also a very busy freight shipping terminal. We spent some time riding alongside a massive cruise ship and felt dwarfed in our tiny sightseeing boat.
Miami is a terrific destination for visitors like me who like to be on the water. But it also offers choices for folks who enjoy a bird's eye view. We travelled the reasonably priced metro and complimentary downtown "people mover" on several occasions and found them both to be comfortable and efficient.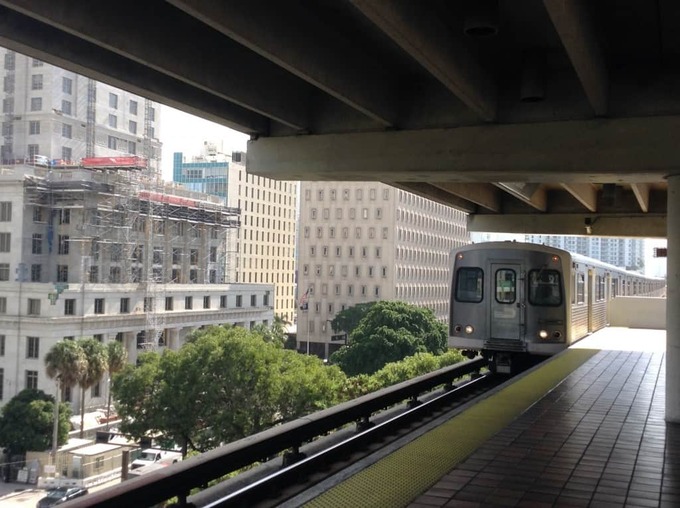 Let's talk about the various transportation options you may have tried in Miami during your visit, and what your experience was in getting around Miami.