new features on the site
Welcome to the new Chocolatour site! It has the same URL as the old Chocolatour.net site but everything you find here is new or newly polished. That includes six years of blog posts that have been migrated from the former writer's/lifestyle blog at http://doreenpendgracs.com and the former travel blog at http://diversionswithdoreen.com. Those posts, and any comments you may have made on them have been migrated to this amazing new site that has been created by three of us. Me, along with the expertise of two amazing women:
Jennifer Cook of Cats in the Bag design in Montreal, Canada. Jennifer designed the fabulous chocolate globe logo for Chocolatour that you see at the top of this site, the banner that now appears here as well as on my social media pages, and the icons you see on this page.
and
Sherryl Perry of Keep Up With the Web in Massachusetts, USA. Sherryl has been my web manager since 2011 and is fantastic to work with. She has designed the technical aspects of this site by modifying a custom theme to meets our needs.
Here are some of the new features Sherryl has designed:
On the About Chocolatour page, you will find a slideshow in the body of the page. Please take a look! It's a quick slideshow with a dozen photos that will take you on a brief tour of what Chocolatour is all about.
On the About Doreen page, you'll find a lengthier slideshow with 40 different slides from around the world depicting highlights of my chocolate travel journeys. Those appear in the sidebar to the right of your screen. If your device doesn't display the sidebar, please turn your screen to landscape mode and you will see it.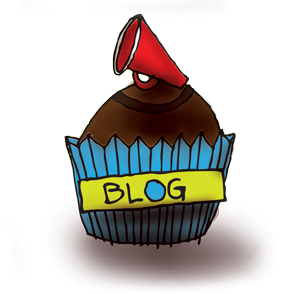 You can access the library of blog posts from the homepage or via the Blog tab in the navigational menu. What's new, is the menu of categories you will find in the righthand sidebar, as well as a mini-image to give you a taste of each post that we have to offer. The main categories are:
Travel: there are 169 posts in this category that will bring you stories from around the world.
Chocolate: there are 214 posts in this category that will share information about a chocolate company or something of interest in the world of chocolate.
Chocolate Events: there are 54 posts in this category that highlight chocolate events I have attended, or chocolate events I have or can organize on your behalf.
Writing: there are 105 posts in this category to share writing tips and discussion on what it's like to be a writer, blogger, author and professional freelance writer.
Lifestyle: there are 18 posts in this category. Lifestyle posts are those that encapsulate our discussions on virtues, volunteerism, and life in general. We've had some great discussions on each of these posts in the past. Please check them out.
Manitoba: there are 89 posts in this category. I live in Manitoba, Canada, and occasionally write about events or culture in my province that I have found of interest, and hope you will, too.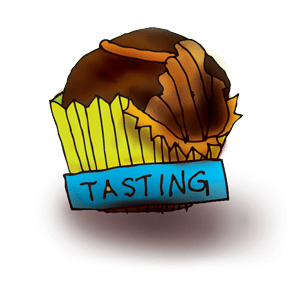 If you would like to hire me to coordinate a guided chocolate tasting, a chocolate and wine pairing event, or chocolate pairing with any libation or theme, please visit the Hire Doreen Page. If you like what I'm doing in the Chocolatour project, and would would like to partner with me, please visit the Hire Doreen page or get in touch via the Contact page. Recent freelance stories can be found on the Hire Doreen page as well. I can write to please any audience.
The Media Room features a few selected media interviews and video of me explaining my goals for Chocolatour.
And the Store is where you can purchase Chocolatour books in print or e-book (pdf format), directly from me, or via Amazon. I also have a limited supply of my previous title, Before You Say Yes … A Guide to the Pleasures & Pitfalls of Volunteer Boards that I can offer you at a discounted price. It has been called the "volunteer's bible" for anyone who volunteers on a non-profit board or committee. There is more of a description of that book on the About Doreen page, as I have been a lifelong volunteer.
That's it in a nutshell! I hope you will enjoy perusing the site, and that you will find a selection of blog posts to tantalize your mind, your quest for travel, or your palate. Please subscribe to the blog via the Subscribe box you see at the right. It will then send you notice (via Mail Chimp) of every new post on this site. Many thanks, and I look forward to hearing from you.