self-publishing = empowerment
Thanks so much to Larry Jacobson for his insightful post on self-publishing and for the dynamic discussion that ensued among our wonderful community here on the blog. As self-publishing is something that is interesting a growing number of people and one that has taken over my life at present, I've chosen to devote this week's post to the process by which I built my self-publishing team, with hope that it might help some of you who are considering the process for your own creative work.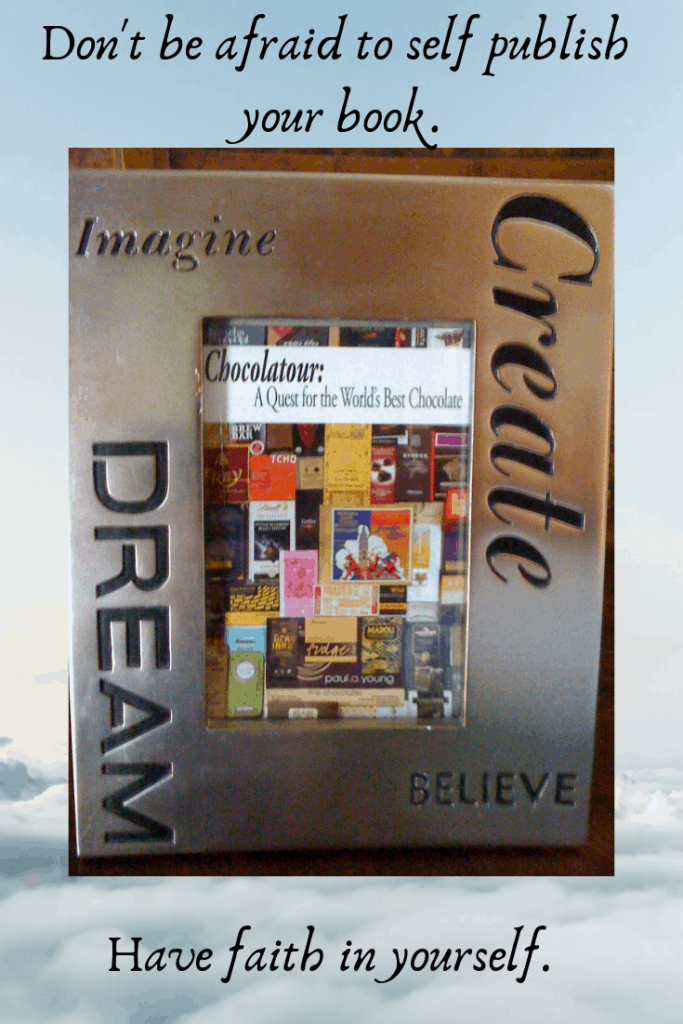 When I decided to self-publish Chocolatour: A Quest for the World's Best Chocolate, I knew I couldn't do it alone. Although Chocolatour was my fourth book, I'd never been at the helm before. My first two literary projects were work-for-hire co-authorships. I had no say in the final drafts of the work and I received no royalties — just a flat fee for the contracted work. The first of those projects was a difficult one with some bumps along the road. The second, was a joyous one which restored my faith and interest in book writing.
In 2010, my first solo project was published by Dundurn Press, a small Canadian publisher. Before You Say Yes … A Guide to the Pleasures & Pitfalls of Volunteer Boards was a fabulous book to write as I wrote from personal exuberance and interviewed friends and associates to enhance my own experiences volunteering in the non-profit sector. This was a royalty-based contract with a small advance. I didn't get rich from writing the book, but I have gained great personal satisfaction in knowing that the book has been helpful to many people who volunteer for non-profit associations and organizations.
When I decided to write a book about chocolate travel in 2009, I had no idea it would become such a life-absorbing project. Chocolate has become my life. A very sweet life, mind you, and I'm not complaining. But for the past 10 years, I have been living and breathing chocolate, and I see that continuing for probably the rest of my life as I'm now working on the 2nd volume of Chocolatour focusing on the Americas and the Caribbean, followed by the 3rd volume that will take in the rest of the world. After which, it will be time to update the 1st volume (which focuses on Europe and the UK) and perhaps roll all three volumes into one super Chocolatour.
Quite the endeavour and back to the premise that I needed help in producing the book and achieving the level of excellence I intended for its publication.
the evolution of a hybrid author
I chose to self-publish Chocolatour because I wanted it to be perfect. And my vision of perfection. Not a publisher's, who doesn't share the same passion for my subject and the intense connection I have established with my audience. I wanted to choose the cover. I wanted to choose which pictures and illustrations would be included in the book. And I wanted this book to contribute to my success as an author and build the momentum for future projects. I see self-publishing as a form of empowerment.
To help me achieve my goals, I assembled an amazing team of talented individuals to help make Chocolatour the best book that has ever been written about today's world of chocolate. That team included:
1) a self-publishing coach/mentor who helped me with the logistics of making this project a reality — and a successful publishing endeavour.
2) a professional editor. Despite the fact that I have been a professional self-employed writer since 1993, I knew that having a professional editor on my team would bring my writing to the next level and make the book coherent, grammatically correct, and something in which I can take great pride.
3) a designer. I had a skilled individual who has designed a number of books, knows me well, and cares about my project. With his help, this book has been rocking the world of chocolate.
4) a printer. I obtained a quote from a very reputable printer who will brought my project to fruition and made the pages of Chocolatour sing with passion and excitement.
5) the right illustrator to bring some levity and character to the quest for chocolate, I had two extremely talented illustrators working on a draft cover for me. Both are amazing women who have expressed an interest in working with me on this project. Unfortunately, neither of their drafts shared my vision for the book, so I opted to go with a photo for the cover. Afterall, it is said that a great segment of the population judges a book by its cover, and so I really had to get this right.
6) ongoing technical support. I have a tech professional who has helped get my online presence in order and help me take it to the next level. She continues to play an integral role as we move forward in enhancing my site.
That was my self-publishing team for volume I of Chocolatour. Details of distribution for the book has been my biggest challenge, and I hope to have a better system in place by the time I publish volume II.
I hope you will stick around and continue to share the journey with me. Your comments and encouragement mean the world to me.
How about you? Have you self-published a book? Are you considering it for your next project? Let's continue this self-publishing discussion as I think it is a most enlightening one that continues to evolve.