Toastmasters is so much more than public speaking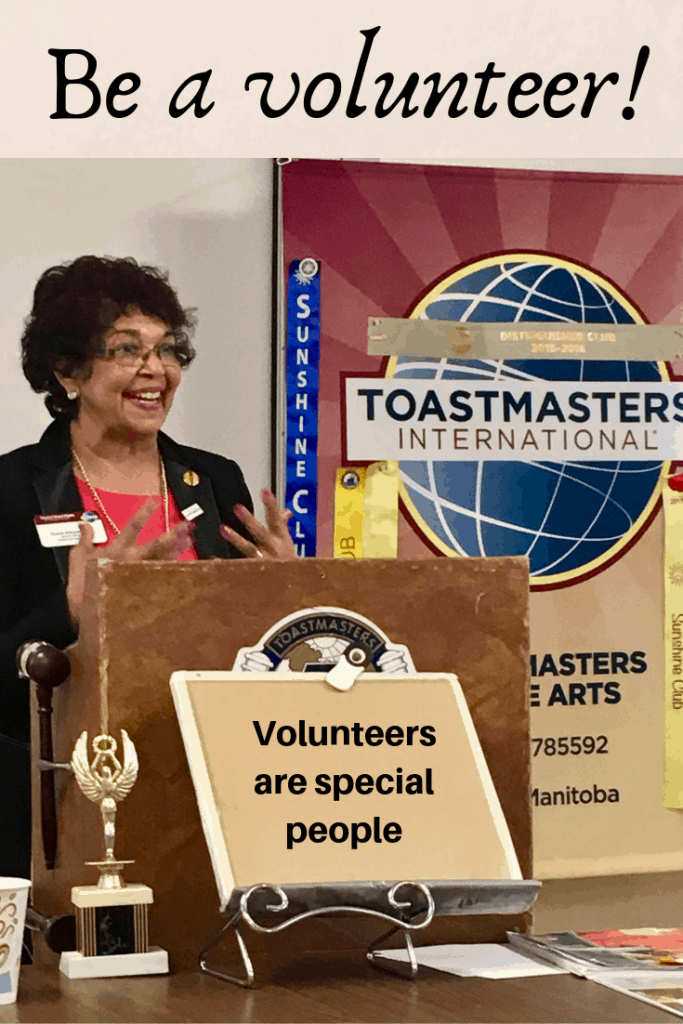 I attended a virtual Toastmasters (TM) event this past weekend, so the virtues of Toastmasters International are fresh on my mind once again. I joined TM back in 2001 and have been singing its praises ever since as TM has been of benefit in my personal and professional life
I just can't seem to say enough about how TM has helped me and what it can do for you or someone you know or care about. Toastmasters has also brought me many incredible friends and lasting relationships.
It's always a pleasure attending toastmasters events and seeing dedicated volunteers honoured for their talent and achievements. In the photo below, one of my favourite Toastmasters was officially acknowledged as the District 64 TM of the Year for 2009-2010. Bev Doern worked tirelessly as a volunteer for TM for many years. It was she and Susan Kotello who recruited me and started up the Prairie Voices Club back in 2001. Bev was a truly invaluable volunteer who embraces any task given her, who volunteers to do others, and who recruits others to volunteer alongside her.
The amazing Bev Doern "reaching for new heights" at District 64's 2009 Fall Conference in Winnipeg last November.
You can see that Toastmasters provides us with an amazing opportunity to acquire new personal and professional skills!
As the winner of the Quarter Finals of World Championship of Public Speaking, Trisha Sveistrup, taught us in her amazing speech, Toastmasters also helps us be better listeners. Listening is often an understated skill, but equally as important as being able to effectively express ourselves.
And Toastmasters is also all about networking and friendship. Thanks to all the District 64 Toastmasters who bought and showed interest in my new book, "Before You Say Yes." You are all so appreciated!
It never ceases to amaze me how much energy and positive reinforcement one finds in a room of Toastmasters. It connects you with like-minded people, helps expose you to new ideas, polishes your communication and leadership skills and forms the foundation for strong lifelong friendships.
If you're not already a member of TM, please check it out. Use this link to find a club near you. And you'll find Toastmasters in the Arts (my home club) on Facebook at this link.
Remember, if you happen to visit a club and don't quite feel comfortable with its style or personality, try another one! Each club has a distinct way of doing things and it is the style and personalities of its members that shape it. Find the one that fits you best.
And if you are a Toastmaster, please jump in and tell us what TM has done for you. As Distinguished Toastmaster, Shelley Walker said at a previous Toastmasters event, as she was accepting yet another award of recognition, "I'm a Lifer."