Write on! The writing process blog hop
Hi everyone! I'm thrilled to be participating in my third blog hop! (The two previous ones were under the tag "Blog Jog Day" but they are essentially the same.) Thanks to A.K. Andrew for inviting me to participate in this highly-focused writing process blog hop that gives you insight into the motivation, drive, and focus involved in doing what we do as writers.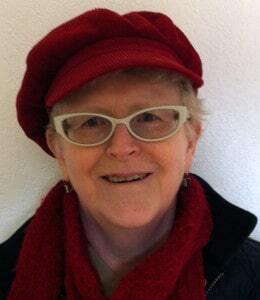 A.K. Andrew was born in England, where she worked as a schoolteacher before becoming a Community Arts photographer and screen-printer in London. In the ensuing twenty years, San Francisco became her home, and in its atmosphere of breaking boundaries and creative expression, A.K. became a painter and ultimately a writer. During a spell of living back in the UK, she completed a Creative Writing Certificate at the University of Sussex, Brighton in 2010. Her current novel, in its final draft stage, is Under The Bed. Set during the Vietnam era in NYC, two women, a generation apart, each burdened by guilt regarding the death of a sibling, find their own lives in danger, when the older woman's brush with McCarthyism emerges during their collaboration on her autobiography. A.K.Andrew now lives in Northern California. Connect with her via these sites: Website, Blog, Twitter, Facebook, Pinterest.

I'm now to answer these 4 questions to give you insight into my own writing process.:
2) How does my work differ from others of its genre?

3) Why do I write what I do?

4) How does my writing process work?
1. I'm currently working on two things. I'm marketing volume I of Chocolatour: A Quest for the World's Best Chocolate while I research volume II. That's part of the new reality of being a hybrid author– someone who has been previously been traditionally published, but has now ventured into the world of independent publishing (more commonly referred to as self-publishing.) We must not only write our books, but handle the public relations and marketing components to getting our books into the hands and eyes of readers. Marketing my book takes far more time and energy that I ever dreamed it would. I think we all hope and dream that our books will become an immediate success and that readers will flock to our site to buy our book. The usual case is that it doesn't happen that way. We've got to invite them, encourage them, and enlist the help of everyone we know to help bring new readers to us. The researching and writing is far easier. I'm currently travelling to as many places as I can in North, South and Central America, as well as the Caribbean, to meet chocolate makers, attend chocolate events, and become immersed in the local chocolate scene as research for the second volume of Chocolatour. Be sure to let me know of a fantastic chocolate event you may be aware of. And stay tuned to https://chocolatour.net for updates on the book and events I will be attending, and to my chocolate travel blog at https://chocolatour.net for a diary of my chocolate travels as they occur.
2. There have been many books written and published about chocolate. How does Chocolatour differ from those? My book focuses on chocolate travel. It is my goal to educate, entertain, and encourage chocolate lovers to plan future travel with chocolate in mind. As most artisanal chocolate is fresh, preservative free, and doesn't travel well, chocolate lovers must go to it in order to taste the chocolate at its optimum. I help chocolate lovers find the finest chocolate makers and best chocolate events in locations that they want to visit. I encourage them to visit chocolate destinations they may not otherwise have considered. And for those who can't travel, I take the reader to cocoa plantations around the world, introduce them to passionate chocolate makers, and share experiences at chocolate events so that they feel they have experienced them firsthand. I also make chocolate recommendations based on some of the fantastic products I have had the privilege of enjoying.
3. Why do I write what I do? In Chocolatour, I have been able to combine my passions for travel, culinary delights (including fine chocolate), and intriguing people. I began my career as a professional freelance writer in 1993, and have focused on travel writing for the past 15 years. During those years, I've always enjoyed writing profiles about the innovative and inspiring people I have met. And about the fascinating places I have been. I am a born storyteller, and love sharing tales about my adventures, whether it's informally via my blogs or in conversation, or more formally through presentations and in my books.
4. How does my writing process work? I post to my writer's blog (which is this blog) on the first and third weeks of every month. I post to my travel blog on the second and fourth weeks of every month. For my writer's blog, I use life's events and my writing challenges and triumphs to spur me. I like to post about what I am experiencing and feeling. For the travel blog, I use my research trips as the basis for the posts. And then, when I'm writing the book(s), I use the blog posts as the basis for the chapters, and expand, augment, and complete them as necessary. As I like to keep my books as informal as I can, the writing style is similar to the tone I use in blogging and so I am pre-writing the next volume of Chocolatour as I write the blog posts. This process also gives me insight into the topics and posts my readers find most fascinating, and I'm sure to expand and feature those when I'm writing my book(s).
I hope this information has been interesting to you. I'd now like to introduce you to three writers who I know and admire.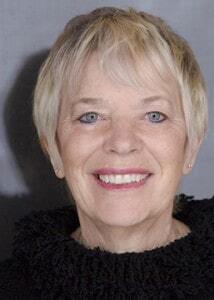 I met
Judie (Judith) Fein
at a Travel Classics conference years ago in upstate New York. Judith Fein is an award-winning travel journalist who has contributed to 105 publications, and the author of
LIFE IS A TRIP: The Transformative Magic of Travel
and the new book,
THE SPOON FROM MINKOWITZ
. She is the executive editor of the popular group blog site:
www.YourLifeisaTrip.com
, and she recently gave a fabulous
TEDx talk
in Mexico about Deep Travel. Judith is also an expert on
Emotional Genealogy
. Visit her
website
or the
facebook page
for her new book to connect with Judie.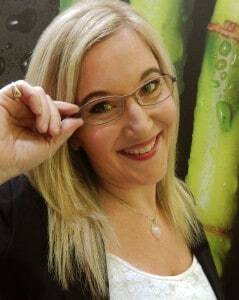 I know Montreal-based poet and author
Heather Grace Stewart
via my membership in the Professional Writers Association of Canada (PWAC). You can read a full bio and find links to her various sites at
http://morningrainpublishing.com/project/strangely-incredibly-good/
. Heather has written poetry, children's books, non-fiction titles, a screenplay, and will soon be releasing her first novel. Talk about a multi-faceted creative mind!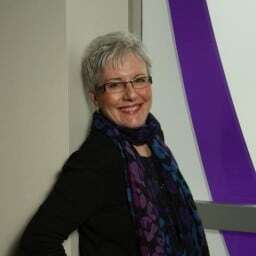 Suzanne Boles
is a close friend and also a member of PWAC who lives in London, Ontario. I've had the pleasure of travelling with Suzanne for two legs of my
Chocolatour
.
Suzanne Boles
has always loved to write. She won an award in high school for her poetry, received her honours English degree then worked at many jobs with writing components as a small part of her work responsibilities. She moved closer to full-time after completing a contract job as assistant editor for a Lifestyle magazine. Prior to that she was editor of a weekly newspaper. She took a leap of faith in 1996 and launched her freelance writing business, Suzanne Boles, Write Connection. Suzanne's articles have appeared in
Reader's Digest, Maclean's, Profit Magazine, Today's Parent, Western Alumni Magazine
and numerous trade magazines. Her client roster includes Western University, The City of London (Ontario Canada), Pillar Non-profit Network, The Brain Tumour Foundation of Canada and other clients as well as small business owners. Suzanne specializes in writing profiles and case studies. She is currently writing about her personal journey through grief on her
blog
.
I hope you've enjoyed meeting these writers and will check out their sites. Do drop in and see what they're up to. And please join us back the week of March 31st for our next new post.