Celebrating six years of Nuit Blanche Gimli
I've been fortunate to have served as tour guide for the past six years–since the very first Nuit Blanche Gimli was held in Gimli, Manitoba, in 2014. But Nuit Blanche has been celebrated throughout the world since 1984, when it was founded in Nantes, France. It is a night-time festival that celebrates local art, culture, food, and music during an evening of free events, and is celebrated throughout Canada via support from Culture Days.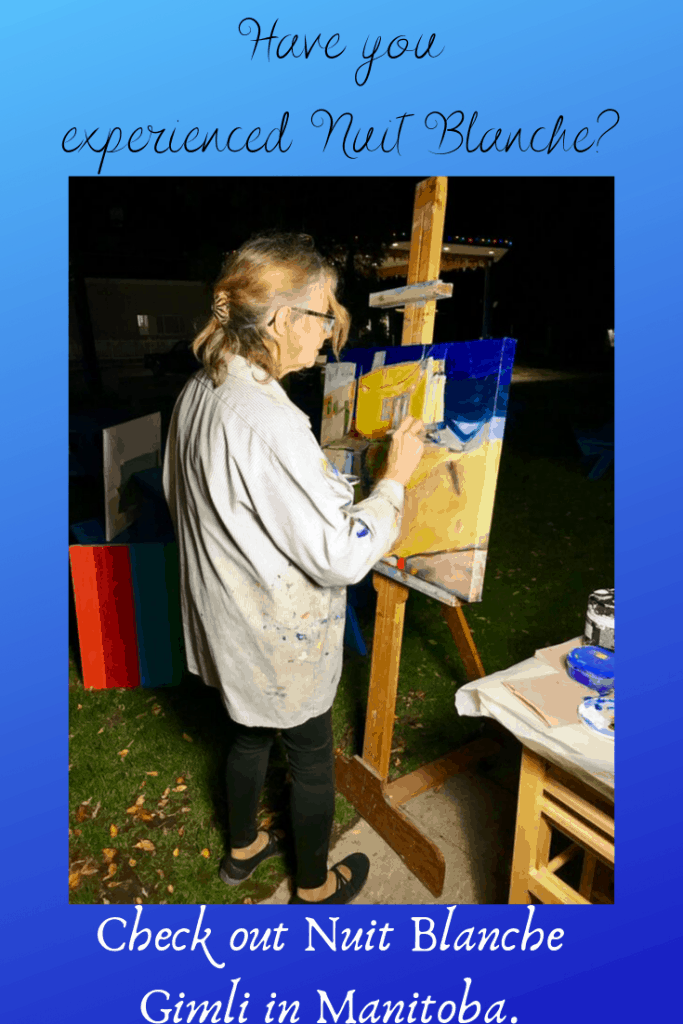 Every year's offerings have been different, but the same in some ways, as we are a small community of just over 6,000 permanent residents, so the number of venues is limited. What is unlimited, is the artistic talent you will find in this community and its surrounding area. Gimli is home to the WAVE Artists Tour and the Gimli Art Club–celebrating 50 years in 2019–where you can bear witness to the vast pool of visual artists who call this region home.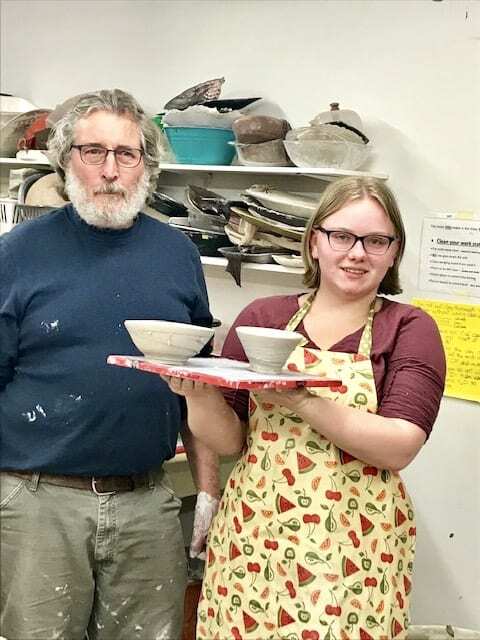 We began the evening at Flatlands Coffee who make a great cup of coffee, and are a popular meeting place in Gimli. Owner Chad Ermel gave us a brief talk on his choice to move from his former location to the much larger space made available due to an occupancy across the street. Chad has plans to bring entertainment to his venue, and has participated in several prior Nuit Blanche Gimli events with provocative art exhibits. This year's art exhibit was photography by Will Jacobson and his visit to Rankin Inlet.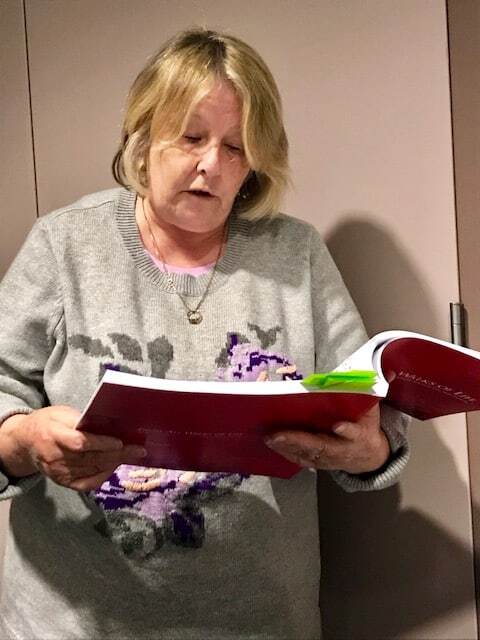 We then headed over to New Iceland Heritage Museum, where illustrator/author Julia Penny explained the motivation for her book, From All Walks of Life. Julia also gave us tips on how to research our own family trees. It would have been great if we'd had more time exploring the museum before having to head off to our next venue. The Gimli Art Club (GAC) always goes "all out" in welcoming the Nuit Blanche. They had a pottery demo, some hands-on art fun, and gave us time to explore the incredible art from their members in the shop, as well as some lovely art on the exterior wall of the building. We enjoyed the opportunity of watching the GAC president creating a new work of art under the light of the stars and moon.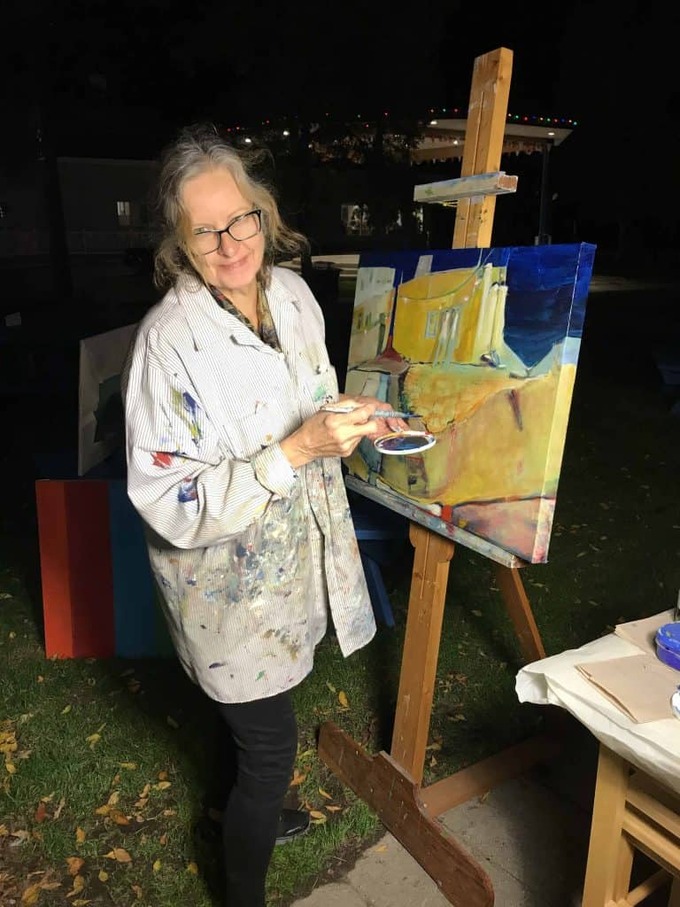 Our next stop was at the Gimli Robins, known for its great coffee and baked goods, and having the best location on the strip. We had a lot of fun there, perusing through a myriad of very creative cookbooks, finding nostalgic recipes, and decorating our own cupcakes and cookies to enjoy there or take home. Robins truly puts in an effort each year to come up with something creative and fun each year for our tour participants, and I think this was the best year yet! Thanks to Cheryl and Kristine for the fun!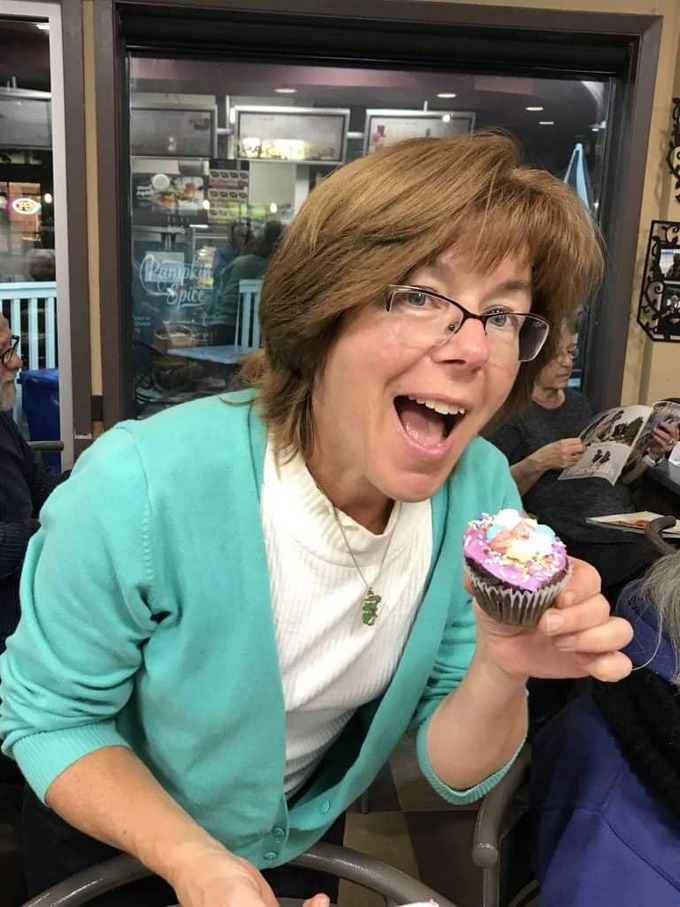 The final stop on our tour was the A-Spire Theatre, and this was probably the venue that brought us all together as one unit. Thanks so much to Tina Leath and Ashley Tupper of the A-Spire Players for creating this incredibly fun Improv workshop for us. Everyone participated, we had a backstage tour of the theatre, and we came away appreciating just how creative the actors who participate in our beloved community theatre must be to present such professionally run performances.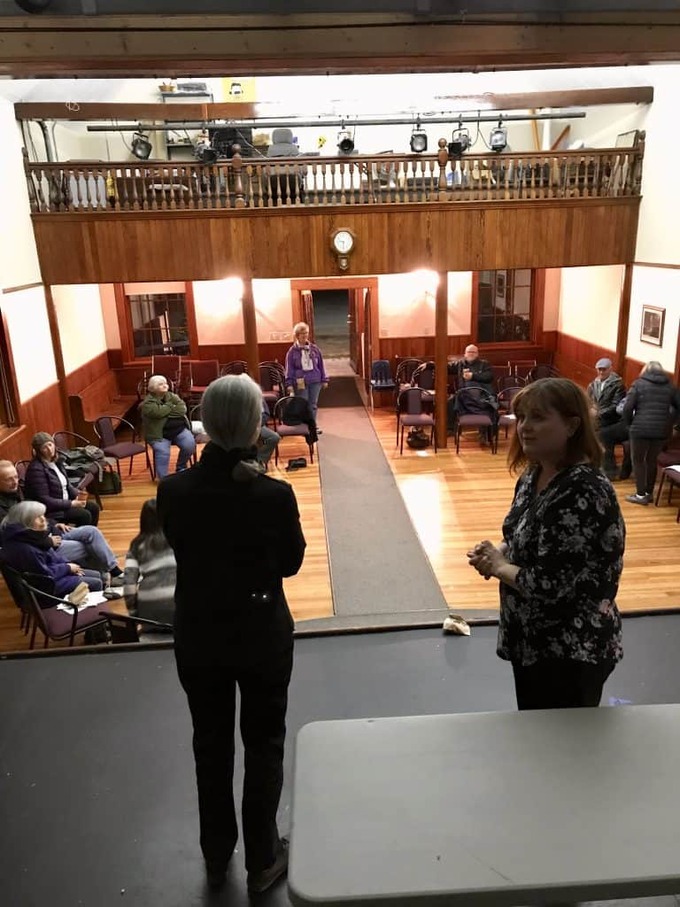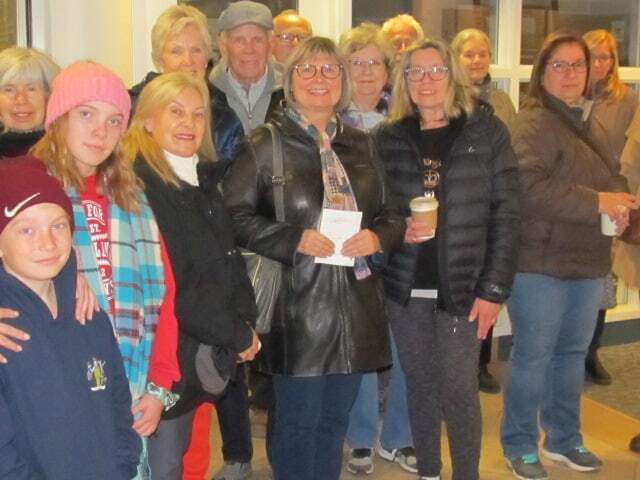 Have you attended a Nuit Blanche event, in your own community or abroad? Please share your Nuit Blanche experiences with us. Thanks!