chocolate beer and more in Hershey, PA
Everyone seemed to be fascinated with the warm chocolate shooters I mentioned in the previous post. So in this post, I thought I would share some of the amazing chocolate beer and other delicious libations I had while touring Hershey, Pennsylvania.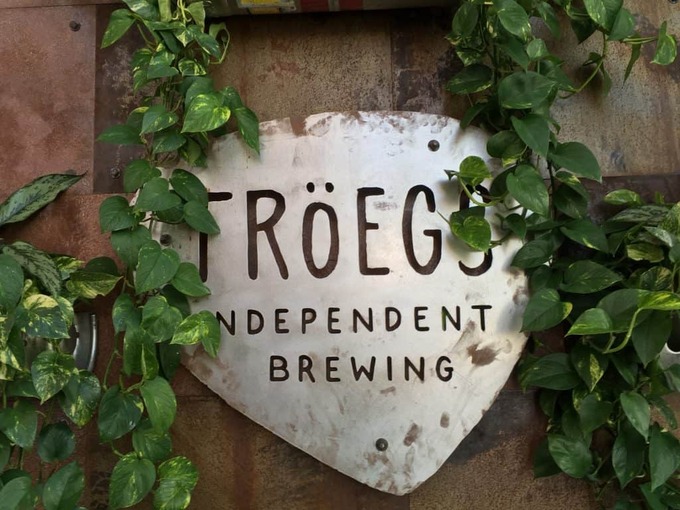 Our first stop was to Tröeg's Independent Brewing Company in the heart of Hershey. Tröeg's makes some really incredible beers, including several that feature chocolate notes. The Nitro Chocolate Stout features chocolate malt, cocoa nibs, and real dark chocolate. The Double Bock Tröegenator features chocolate malt and is a beautiful bronze colour. And the dark and delicious Bourbon Barrel-aged Tröegenator is the creme-de-la-creme of chocolate beer. With its infusion of whisky notes it's probably my new favourite beer!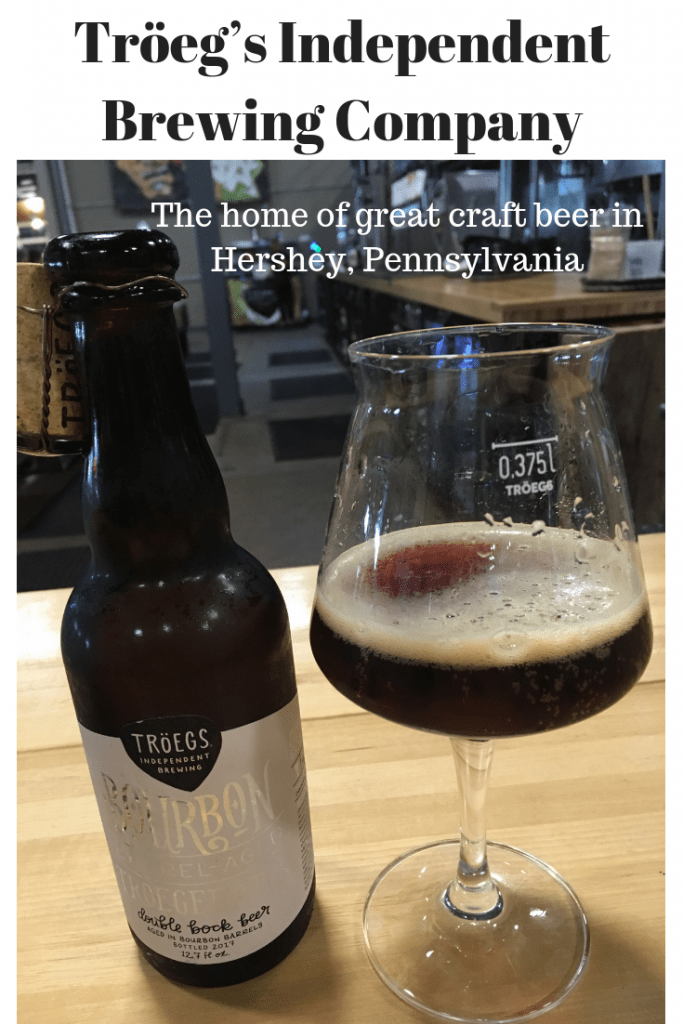 aging chocolate beer in whisky barrels creates an incredible dark beer with a punch!
The Bourbon Barrel-aged beer carries forward all the goodness of the Tröegenator, but is taken to a new level by being aged in bourbon barrels. This Double Bock beer is heavy on the malt and low on the hops, so never bitter. But beware! It packs a serious punch at 10.8% alcohol! But I have to say that I loved Tröeg's beer so much I bought the specially shaped beer glasses to remind me of this most memorable tasting journey.
Another really tasty diversion I had while in Hershey was a visit to The Vineyard and Brewery at Hershey. It's all on one beautiful location in Middletown, Pennsylvania, just a few miles out of Hershey. They offer a selection of craft beer, ciders, a series of estate wines, and the Cocoa di Vezzetti port-style wine made with roasted cocoa nibs.
I especially enjoyed the Frostbite Ice Wine made of Vidal grapes and meeting Vice President of Sales and Marketing, 'Merlot Mike.' Mike and his creative team have merged beer brewing and wine making with a fabulous entertainment venue that keeps the place hopping year round. "We wanted to create an environment where clients can establish and enjoy a relationship with our brand," explains Mike, who says that the Vineyard and Brewery at Hershey uses social media and crowdsourcing to personalize its brand.
Now in its fifth year of operation, the Vineyard and Brewery at Hershey is unique in that it makes wine and beer at the same facility and has worked very hard to create fine wines that are less sweet than many others offered at the 200+ wineries in the state of Pennsylvania.
Many thanks to Rick Dunlap of the Hershey/Harrisburg Visitors Bureau for guiding me through this delectable region for foodies with much more than milk chocolate on the menu. 🙂