exploring the many flavours of chocolate
Our third "Exploring the Many Flavours of Chocolate" chocolate event in the Community Classroom of McNally Robinson Booksellers in Winnipeg was a taste tantalizing success! So thrilled that the sell-out crowd enjoyed chatting about chocolate travel and tasting the chocolate dinner menu created by the culinary team of the Prairie Ink Restaurant.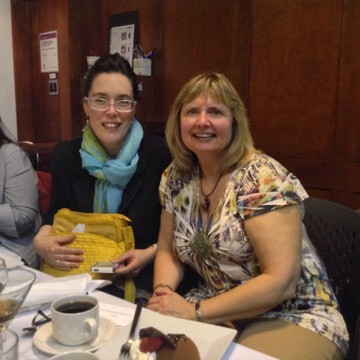 sharing an appreciation for chocolate events
It was especially awesome to have Manitoba's top chocolatier Constance Menzies of Chocolatier Constance Popp join us for the evening. Constance and I share a great passion for artisanal chocolate and chocolate events.
This evening's chocolate event began with a strawberry almond salad dressed with quince balsamic and dark chocolate. I enjoyed mine with a chocotini!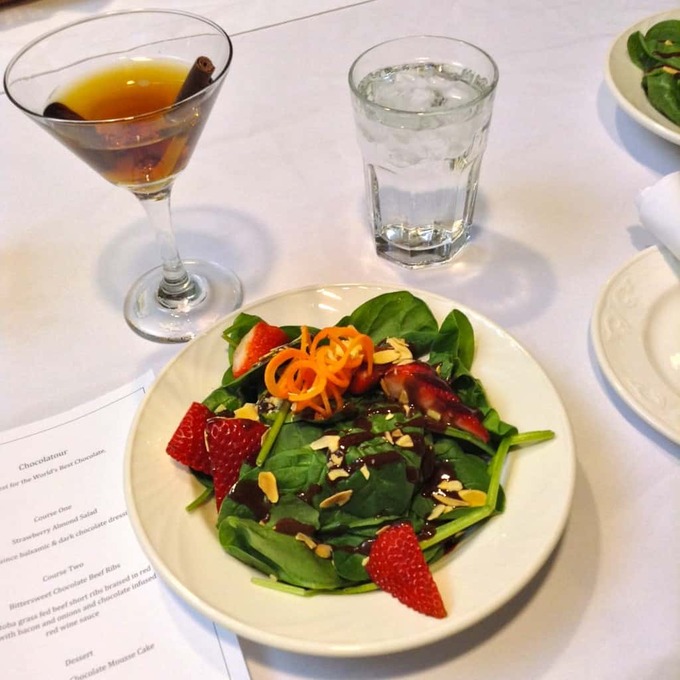 The main course was the Beef Short Ribs braised in wine, bacon, onions, and bittersweet chocolate – the same amazing dish we'd had at the April 12th chocolate dinner.
And the evening ended with a caramel pepper chocolate mousse cake that drove some of us to a state of chocogasm!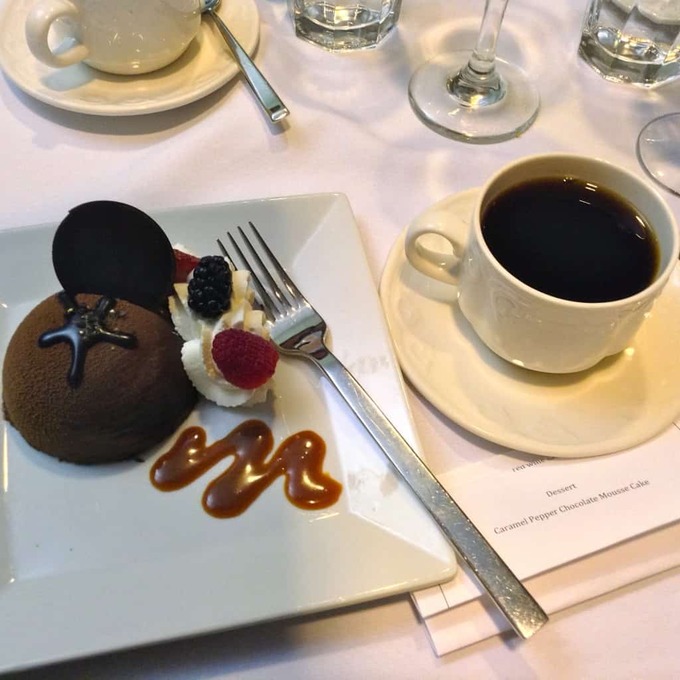 Our next chocolate dinner in the Community Classroom is in September. If you're in Manitoba, and can make it to Winnipeg for the evening, we'd love to have you join us. Registrations are now being accepted. But don't wait! Every chocolate event we have had at McNally Robinson Booksellers in Winnipeg sells out quickly.