enjoying a garden and art tour
What could be better than spending a perfect summer day in a welcoming garden? Combining human-made art forms with the bounty of nature's beauty.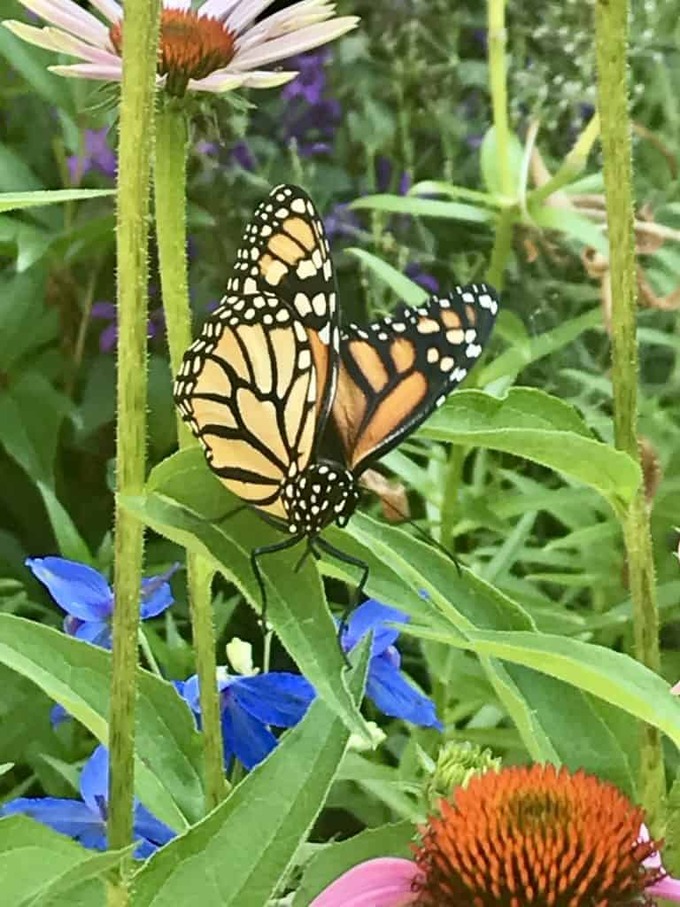 Hats off to the Red River North Tourism Association for inviting me and other artistic creators to come and speak to guests at the 2019 annual Garden & Art Tour. I was blessed to have my post in the incredible garden of Nia Massey located on Breezy Point Road, just east of Clandeboye, Manitoba. Situated on a seven-acre parcel of land, Nia manages a dozen different flower beds, each with own intriguing personality.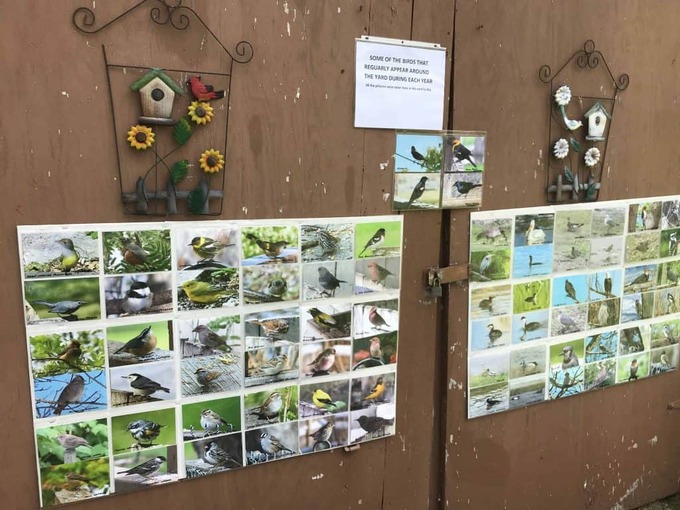 Nia gardens using as few herbicides and pesticides as possible. The yard has been certified by the National Wildlife Association and the Canadian Wildlife Association as a Wildlife Backyard Habitat. It is also certified as a monarch butterfly way station by Monarch Watch. The property is also a great place for bird and wildlife watching, with more than 80 species of birds coming and going throughout the year.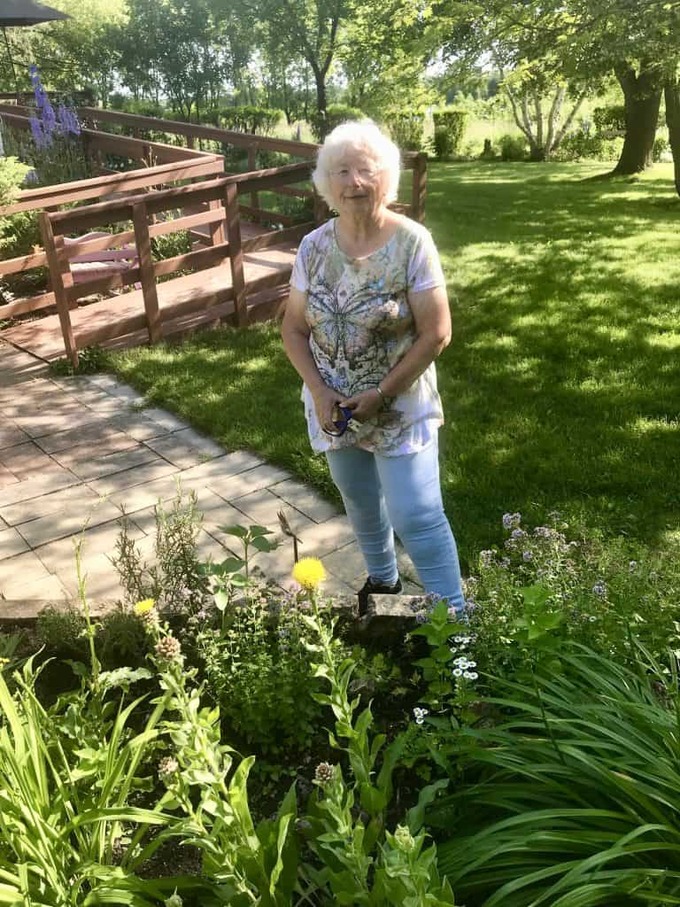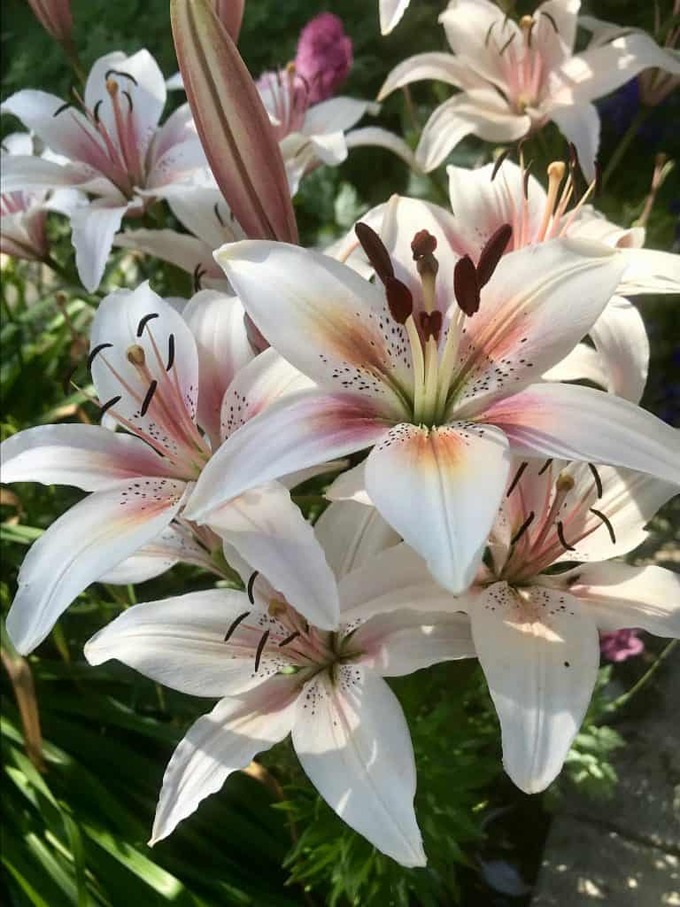 I bought some colourful art cards by artist/author Amanda Onchulenko, who will be participating in the WAVE Artists' Studio tour in September here in the Interlake. And I loved the pottery of Tanis Bannister, who uses calming colours in her works of art.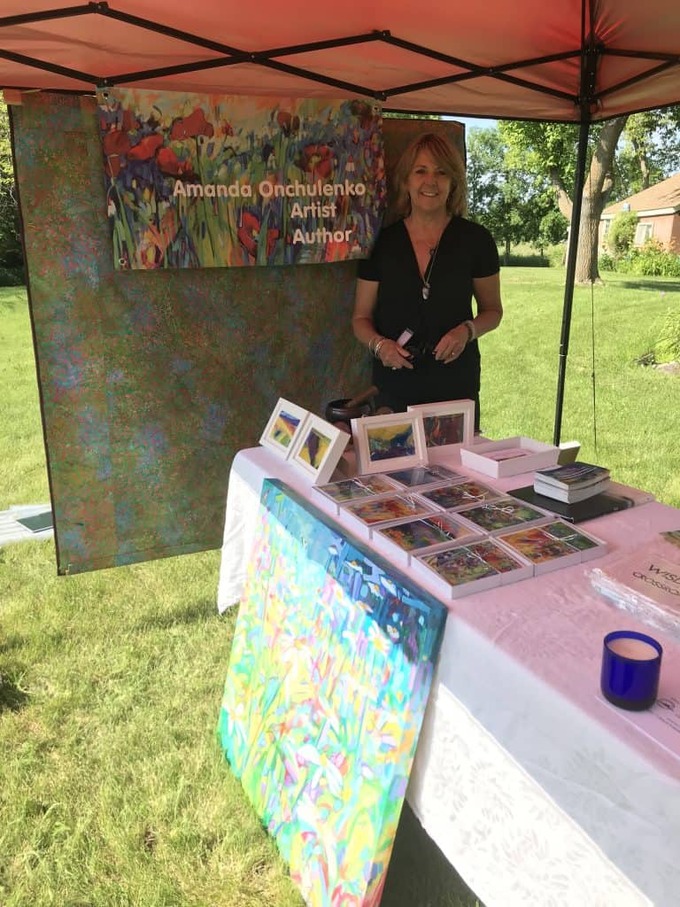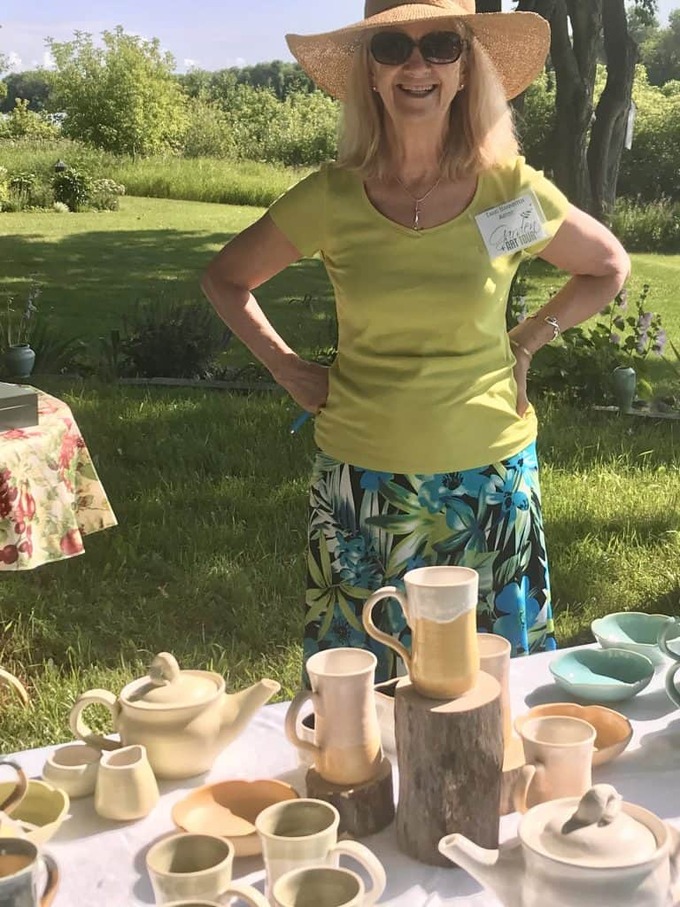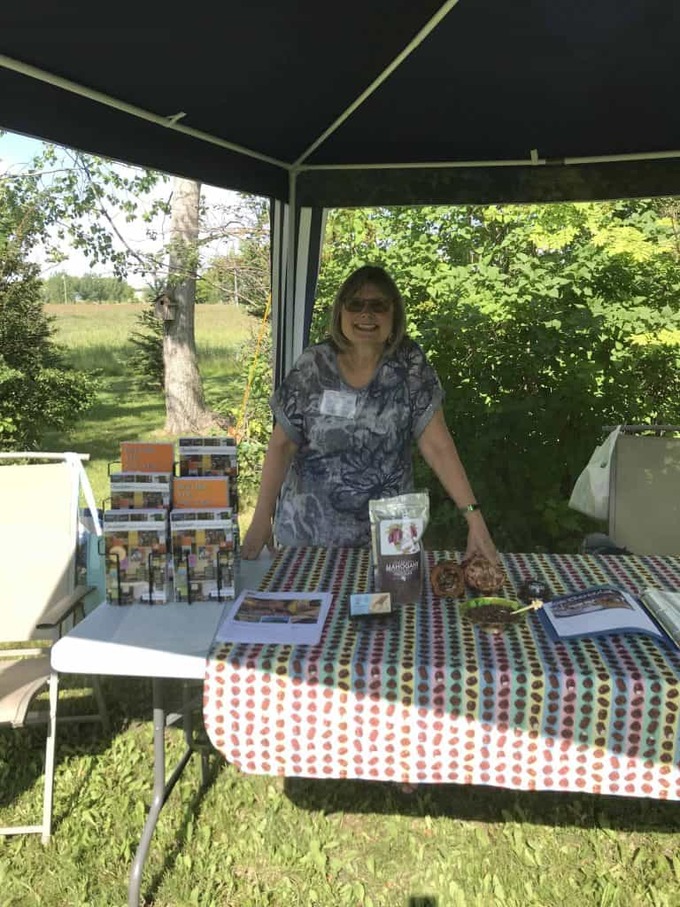 It was an incredible day of friendly garden, art, and chocolate-loving people collectively enjoying the beauty that Manitoba summers have to offer. I wish I'd had the opportunity to actually do the tour and visit the other eight locations on the 2019 Garden and Art Tour. Looking forward to 2020. It will begin with a jungle tour of Costa Rica. What a great way to start the year. Jungle gardens are amazing! I hope you'll join us. 🙂