Hiller Aviation Museum offers something for everyone
As I mentioned in this post, San Mateo County offers a myriad of terrific attractions for people of all ages and interests. The Hiller Aviation Museum is one of those gems.
Located less than 40 kilometres (25 miles) from the city of San Francisco in easy-access San Carlos, California, this 28,000-square-foot facility hosts 15,000 school children each year as part of its educational field trip program and annual Kids' Carnival and Aviation Camps. But it's great for 'kids' of all ages, with drone workshops and an intriguing year-round schedule of events.
I love the way the Hiller Aviation Museum connects aviation highlights of the past to the present, and the future. There is a replica of a 1903 Wright brothers human-piloted aircraft that went on to inspire many future aviators. Another exhibit celebrates the joys and challenges of founder and helicopter pioneer Stanley Hiller Jr., who opened the museum in 1998.
My favourite exhibit at the Hiller Aviation Museum is a state-of-the-art Google Earth Station, in which you take control and virtually land in any destination on the planet that you like. In the photo below, Museum President and CEO Jeffery Bass prepares me for a virtual journey to the Taj Mahal in India that really blew my mind.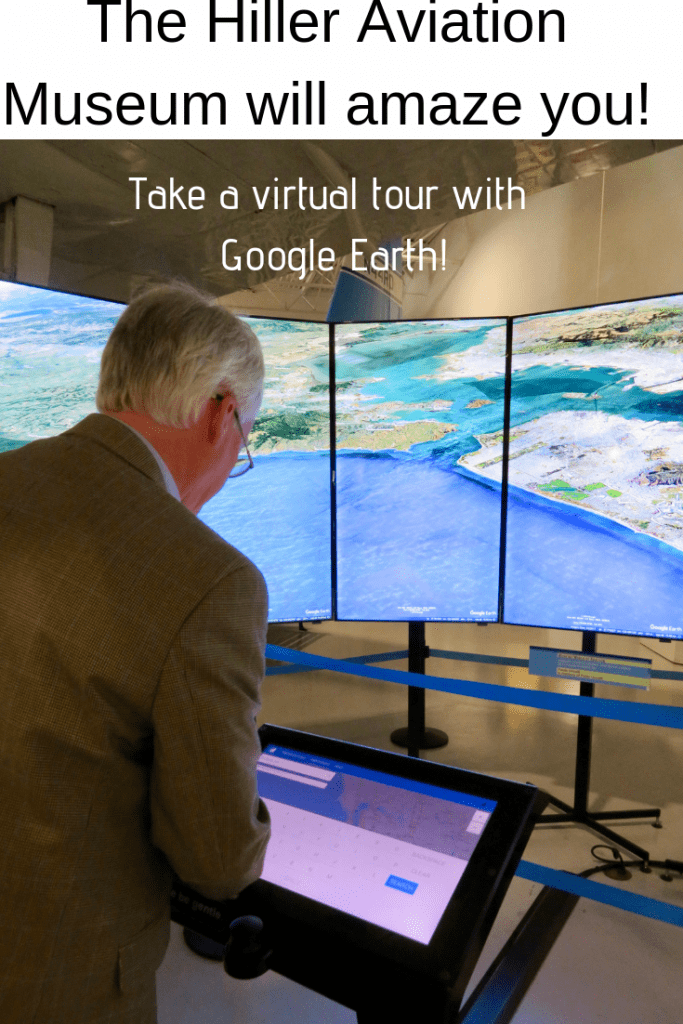 There is also a terrific exhibit on women in aviation and a really cool display showing you stats and live take-offs and landings at the area's 11 airports. Visit the second floor to see the lab area and experience a flight simulator. And don't miss the creatively decorated gift shop for some unique gifts or souvenirs.
My thanks to San Mateo County/Silicon Valley Convention and Visitors Bureau who made possible my visit to their fascinating destination. I would love to return and continue the journey of discovery.
SaveSave
SaveSave
SaveSave
SaveSave
SaveSave
SaveSave
SaveSave
SaveSave
SaveSave
SaveSave