tasting belize-made chocolate–from modern to traditional
It's nice to see the world has been discovering the incredible flavour profiles of Belizean chocolate. Whether it's made in the country where the fruity flavoured cacao is grown, or the chocolate is made abroad with cocoa beans that have been shipped to a growing number of chocolate makers, Belize chocolate is winning an increasing number of international awards and is worth searching for.
As I mentioned in last week's post, I was invited to Belize by the Belize Cacao Consortium who operate the Peini Cacao Plantation. This multi-national company also makes Mahogany Chocolate from their cocoa beans, so I will begin by sharing some information about Mahogany Chocolate (pictured above), originally made in Ambergris Caye in northern Belize, now also being made in the new Peini factory in Punta Gorda located in southern Belize where the cacao is grown. It doesn't get any fresher than that.
Mahogany Chocolate provides the pillow truffles for the Mahogany Bay Resort and Beach Club on Ambergris Caye. Their full line-up of chocolate products can be found at their chocolate workshop in San Pedro, Ambergris Caye and at a growing number of locations throughout the country. The chocolate couverture which is used to make the chocolate bars and bonbons is made at the new location in Punta Gorda. Chocolate workshops are offered from the San Pedro location. Mahogany Chocolate makes two primary bars: the Belizean 72% dark chocolate bar, and the Brukdown 50% milk chocolate bar featuring peanuts, cocoa nibs and almonds. The Brukdown (meaning 'party' in Belizean) bar is a lot of crunchy fun! Being a nut nut, I quite enjoyed it.
exploring belize chocolate
Also located in Punta Gorda is the Cotton Tree Chocolate workshop and retail store. This operation is in stark contrast to Mahogany Chocolate's operation, which is high-tech and sanitized. At Chocolate Tree, a rooster was assisting with the roasting process. Just kidding, but there was indeed a rooster on the counter while the cocoa beans were in the counter-top roaster and cocoa beans were being hand peeled out back.
From Punta Gorda, we made our way to Placencia, which is where I met Lyra Spang, owner of Taste Belize. Lyra conducts chocolate tours to Ixcacao Maya Belizean Chocolate owned by Juan and Abelina Cho, whose cocoa farm is located in San Felipe, in the Toledo District of Belize.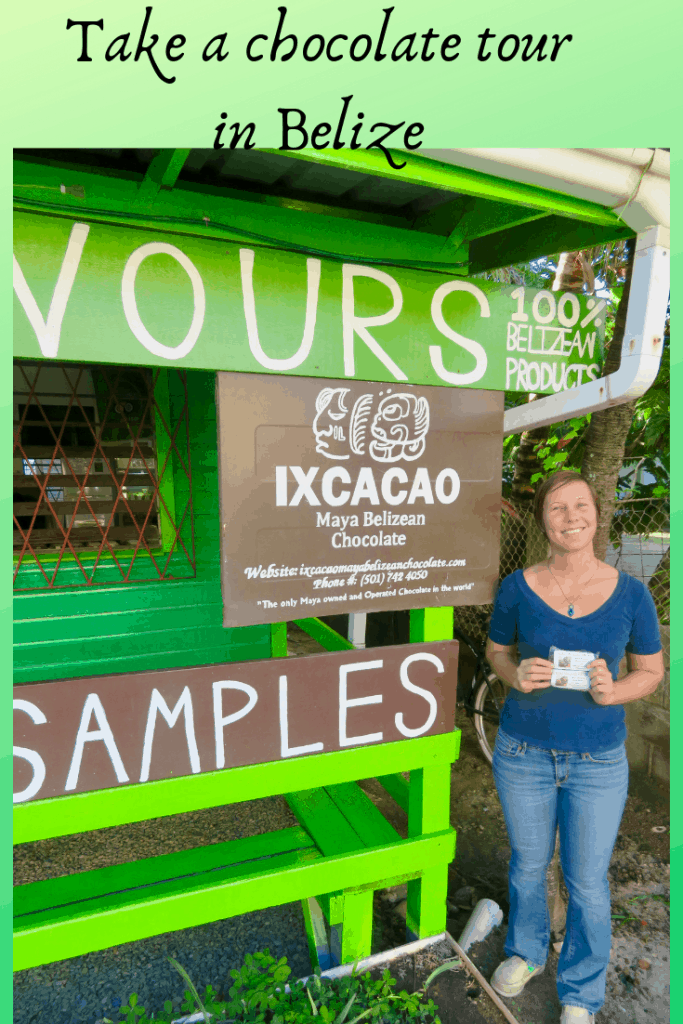 We didn't have the time to go there, but we did taste and truly enjoy the 80% dark chocolate bar from Ixcacao and I would highly recommend the tour with Lyra that visits Ixcacao. Enjoy some free samples at the Taste Belize tasting hut on the Main Street of Placencia Village. You can book the tours online.
Our next chocolate stop was at Lamanai Chocolate Company on the Hummingbird Highway, as we made our way toward Belize City. Here, chocolate is made in the Maya tradition and the cocoa beans are hand ground using your muscle power and the metate (a human-powered stone grinder.) Please take one minute to watch the video at this link below to see it in action. This is a very short video, but if you'd like to see the full version, please drop into my YouTube channel where you'll find the full version of fresh chocolate truffles in the making!
Although we didn't have time to visit them, I can also recommend the chocolate of the Belize Chocolate Company (based in San Pedro) and AJAW Chocolate (based in San Ignacio) who were both kind enough to mail samples to me in Canada. I'm truly grateful for that, as it gave me the opportunity to taste the offerings of all of the major chocolate companies in Belize. Hats off to the Belize Chocolate Company for winning a silver award in the 2018 International Chocolate Awards for its 45% milk chocolate bar. I've enjoyed all of their products and especially loved the "Tea O Broma" aromatic cocoa tea made from the husks of roasted cacao beans. It paired exceptionally well with the award-winning milk chocolate.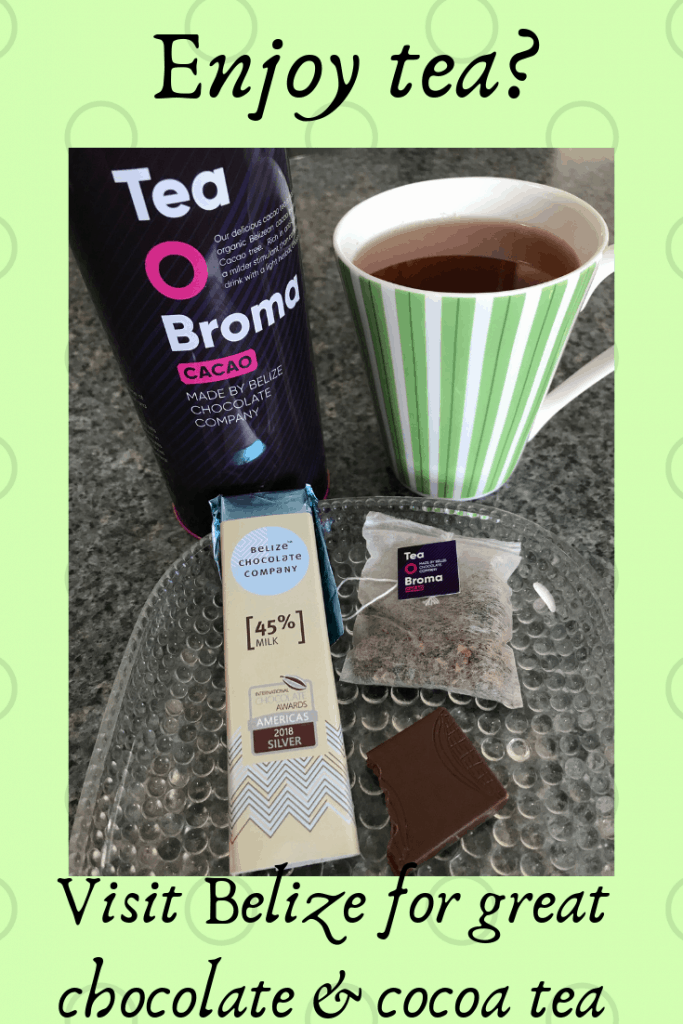 If you happen to be fortunate enough to be heading to Belize and are interested in learning more about Belize chocolate, you might want to time your visit for the Belize Chocolate Festival. The 2023 Chocolate Festival of Belize is being held May 19-20 in and around Punta Gorda in the Toledo District of Belize. You'll be in for one tasty time!