growing cacao in Costa Rica
Have you ever thought about where the cocoa comes from that is used to make our beloved chocolate? Or what it's like to grow cacoa? Having now seen cacao growing in a number of distinctly different regions, I can answer that, and would like to share what I learned on a trip to Costa Rica.
We saw how the Chinese Rose Beetle has been devastating cacao plantations in Hawaii. We saw how rats are a problem in St. Lucia, ants are the primary culprits in Peru, and black pod rot has been a problem for cacao growers in Ecuador.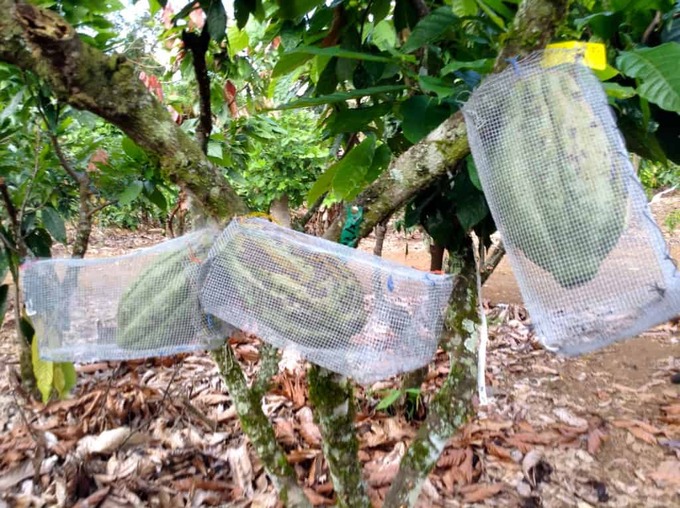 There are also many challenges when it comes to growing cacao in Costa Rica. I visited CATIE (the Tropical Agricultural Research and Higher Education Center) while in this lush Central American country and learned that the experts are finding ways to fight disease and help the cocoa survive and thrive. The netting that surrounds the pods in the photo above helps trap the humidity on diseased pods so that the scientists can isolate the fungus and study it.
The disease known as Frosty Pod Rot or more formally called Moniliasis Disease has long been devastating cocoa plantations in Costa Rica and 12 other countries in tropical America including Mexico. But some progress has been made to battle the disease via ongoing research.
CATIE has been studying cacao's genetic makeup and attempting to develop hybrids of cacao that will be more resistant to disease. I was privileged to be invited to the 70th anniversary celebrations of CATIE and learned much from speaking to the cacao growers and agricultural experts who were present.
In addition to disease, the cocoa plantations battle rodents such as squirrels who like to chew at the pods in order to get to the nectar inside. By planting coconut and guava trees among the cacao, farmers are able to divert the squirrels' attention and have them disturb other produce that is less valuable and easier for the rodents to get at. It's not easy outsmarting the squirrels, as many of us know in attempting to divert them from our birdfeeders!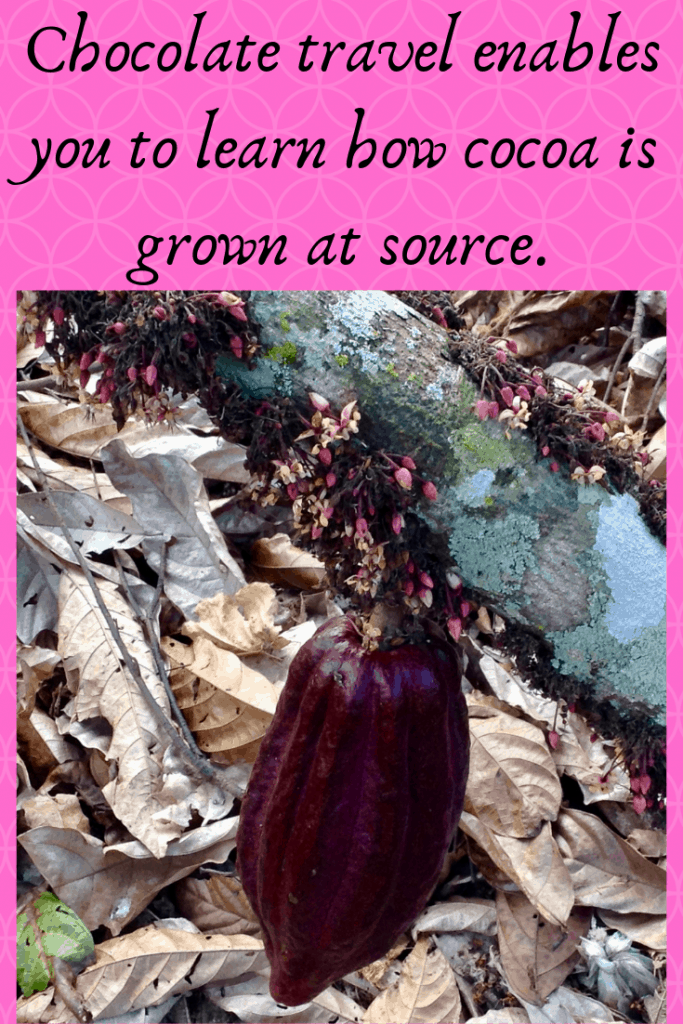 We all love to eat fine chocolate, but until I began my research, I had no idea how difficult it is to grow the cacao that ultimately becomes our beloved chocolate. No wonder artisanal chocolate is so expensive! The finest quality aromatic cocoa comes from Criollo and Trinitario cacao trees that unfortunately are the most susceptible to disease and intruders.
I hope you enjoyed learning about the challenges facing the cocoa growers of Costa Rica. There are different challenges that affect growing cacao in every country. But the determination and innovative techniques used by each country show that positive results can indeed be achieved.