the many flavours of Montreux
In the last couple of posts, I introduced you to some of the cultural and historical highlights I had while experiencing Montreux, Switzerland. In this week's post, it's all about the many flavours of Montreux.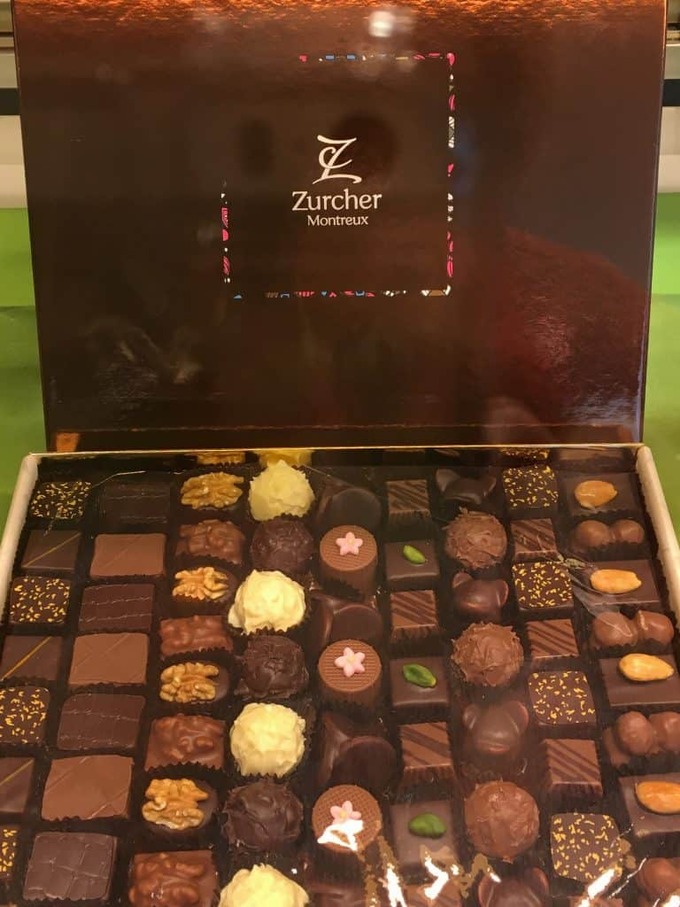 A great place to start is with a visit to Confiserie Zurcher, a comfortable coffee, pastry, and chocolate shop located in the heart of Montreux near the casino. Founded in 1879, Zurcher provides a taste of traditional handcrafted chocolate and pastries that are truly works of art. I found the chocolate to be rather sweet for my liking, but it is excellent for those who prefer the style and texture of traditional Swiss chocolate. There are tables both inside and outdoors where you can relax, enjoy, and people watch.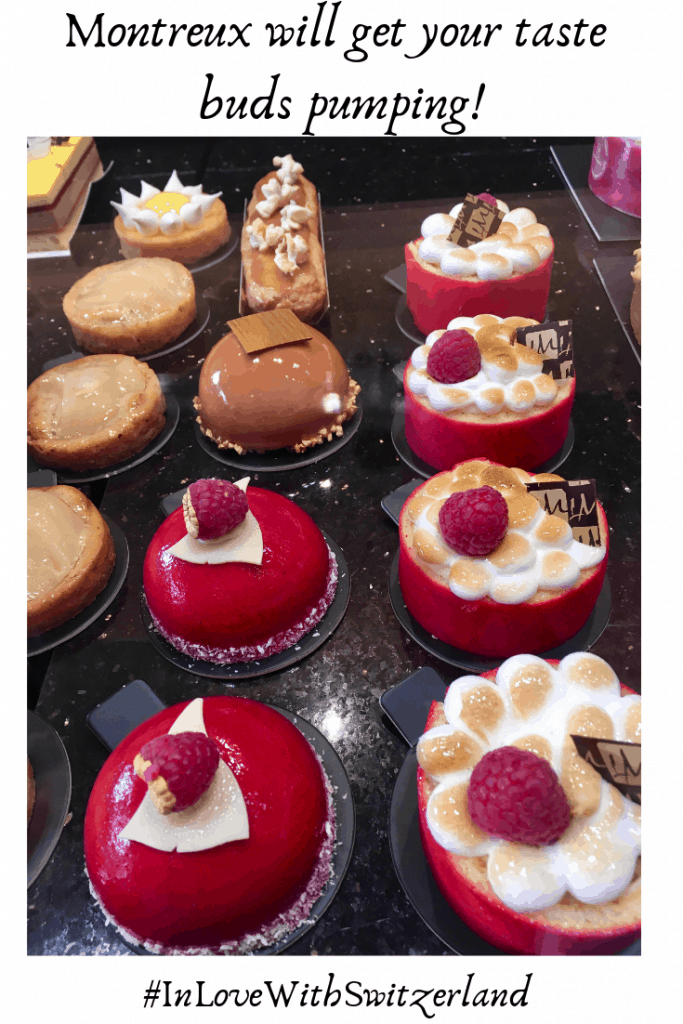 We also visited the Montreux location of Lucien Moutarlier, a member of Relais Desserts International. Moutarlier has four locations in Switzerland, and in addition to the delectable pastries shown above, you will find chocolate bonbons and bars, and a terrific assortment of confections and jams for sale. The taste-tempting photo above shows why Moutarlier refers to himself as an "Artisan du goût" (master of taste.)
But there is far more to the flavours of Montreux that sweet sensations. We also discovered some wonderful restaurants offering terrific contemporary cuisine. One of my favourites is Café Très, a new (opened mid-2016) chic establishment offering some truly contemporary offerings. I think my favourite course was the Prosciutto Cannelloni–prosciutto rolled like cannelloni pasta–stuffed with goat cheese and served with cantaloupe purée. It was remarkable. I paired my meal (which also included a Dorado fish entrèe) with a locally produced white wine that was light and fruity. Something I'd neglected to mention in my previous post about the Chateau de Chillon is that they have a vineyard and produce wine. What a terrific region to visit! Superb wine and chocolate, and innovative cuisine make Montreux a great destination for foodies and chocolate and wine lovers in particular.
the many flavours of montreux switzerland
Stay tuned for the next post, as we continue exploring the Montreux Riviera.