celebrating Manitoba Day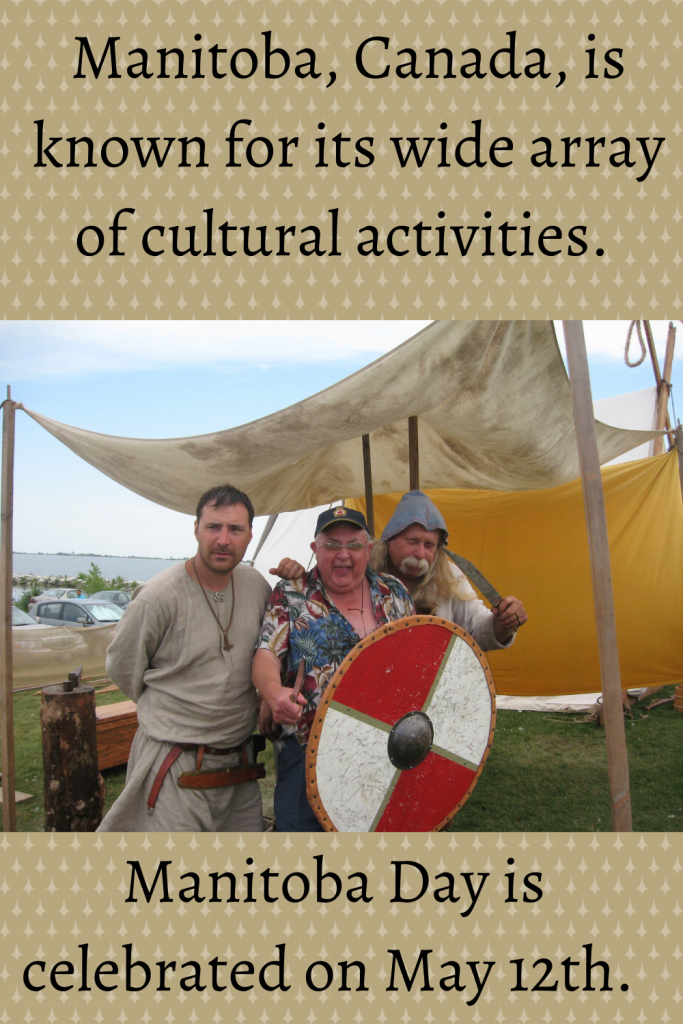 This blog often takes us to exotic locales in search of chocolate and other delectables. But in this post, I'd like to salute my own home turf in honour of Manitoba Day. I was born and raised here. It is my home, and I'm proud of its many attributes.
On May 12th each year, we celebrate Manitoba Day in honour of the official founding of the province of Manitoba and the day it was incorporated into Canadian Confederation– on May 12, 1870. And on May 12, 1966, the official flag of Manitoba was dedicated and raised for the very first time, making May 12th a very important date in the history of Manitoba. because of this double significance to the day, the Manitoba government officially designated May 12h as Manitoba Day in 1986.
It is unfortunate that due to COVID times, all the celebrations that had been planned for the special 150th anniversary of the province in 2020 had to be cancelled or postponed, and we are in limited lockdown mode again on May 12, 2021, the 151st anniversary of our province will again be low-key. I'm sure we'll all look forward to 2022, when hopefully we can celebrate openly, freely, and with all our hearts.
I was born and raised in the capital city of Winnipeg. We can't talk about Manitoba without tipping our hats to the province's capital city. Winnipeg really has come a long way in the past 20 years in adding new top-notch sports and entertainment facilities, a new airport terminal, the Canadian Museum for Human Rights, and the Qaumajug Inuit Art Centre that opened in 2021 adjacent to the Winnipeg Art Gallery.
But since July 1st (Canada Day) of 2007, I've resided in Manitoba's Interlake region I've enjoyed being in a small relaxed community, yet still in the heart of so many exciting festivals and regional events. And only one hour from the city of Winnipeg.
I took you to Camp Morton in this post. It's a fairly remote area that offers a ruggedly natural beach on Lake Winnipeg just north of Gimli. This beautiful picture of the beach inspires me on days when my energy level is on the low side.
In this post, I introduced you the lakeside community of Gimli. Pictured below is one of the re-enactors who live like Vikings for the first week of August each year as part of Gimli's Icelandic Festival depicted in our opening image. Who wouldn't be smitten by a smile from this face? Right now, the 2021 festival is scheduled for July 30-August 2nd, but it is unknown whether an in-person event will be held due to the current COVID numbers that are prohibiting public events in the province at this point in time. That also applies to the Gimli Film Fest, planned for July 12-25, 2021. Visit their site as we get closer to the date to see what is going on with live in-person activities.
Visiting Hecla Island is a must for anyone spending time in the Gimli area. Hecla is a terrific place to explore nature, and the Lakeview Hecla Resort is a terrific place to stay and enjoy the adjacent golf course. This is a sister resort to the Lakeview Gimli Resort. Both properties are running with limited services during the pandemic. Check the site for current details.
In a previous post, we also visited Chatfield, Manitoba, a rather out-of-the-way community in Manitoba's Interlake region that features a terrific country memorabilia museum. It's amazing what a small community the entire province of Manitoba really is. No matter where you visit, you'll always run into someone who knows someone you know. I guess that's why they call it "Friendly Manitoba!" We're all one big happy family.