chocolate appreciation opens you to flavours of the world
I've been to Toronto numerous times, but generally most of my time is tied up in meetings or structured activities–or I'm catching a connecting flight home or to somewhere else. But a highlight of my recreational time in Canada's largest city is always a visit to SOMA chocolatemakers. Have you visited their location at 443 King Street West or the original location in The Distillery District? Both are located in vibrant neighbourhoods with lots of cafes and other things to see. SOMA now has a third factory location that I will profile in another post.
In addition to SOMA's unique chocolate creations which I've previously written about here, I love that SOMA carries a small selection of premium chocolate bars from around the world. On a previous visit, I was looking for bars from Ecuador and Peru and wasn't disappointed. SOMA had bars from Kallari and Republica Del Cacao of Ecuador as well as bars and chocolate treats of their own made from exquisite Peruvian chocolate.
I was ecstatic! All were delicious and unique in their own chocolate profiles. I've featured South American chocolate flavours in other posts, so I won't get into them now. I will say that SOMA's own Twilight Forest Bar made from Peruvian chocolate, Maldon salt, pumpkin seeds and local honey is worth a trip of any length. One of the best chocolate bars I've had, and it's made in Toronto, Canada, and available online for those of you who can't get to Toronto. Visit SOMA's online product list here.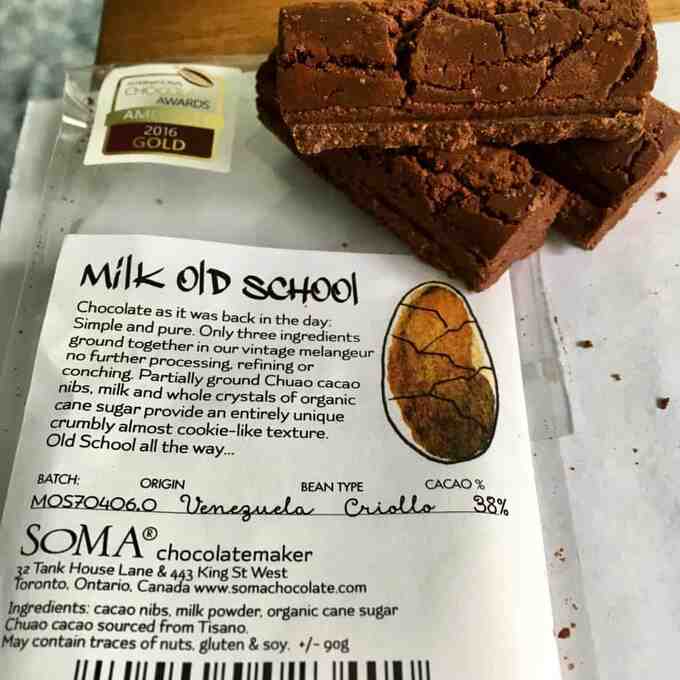 The purpose of this post is indeed to encourage you to look for new and different chocolate flavours wherever and whenever you travel. You'd be surprised where you might find them.
While in the King Street West neighbourhood of Toronto, we had a lovely Italian dinner at a small bistro located at 147 Spadina Avenue called Fusaro's Kitchen Italian Eatery where I purchased a Perugina chocolate bar made in Perugia, Italy and imported by a company in New Jersey, USA … which somehow ended up in a small Italian eatery and grocery store in Toronto, Canada. You'll be surprised to find great chocolate everywhere in the world, including your own city or neighbourhood.
You'll find new and exotic chocolate in all sorts of places if you keep your eyes open for it. And if you can't travel or live remotely, you can still make incredible finds online from chocolate subscription services and clubs like the ones I've profiled in this post. You may know of other sites that do enable you to order and try a wide selection of chocolates from the safety and comfort of your own home.
So let chocolate take you on a joyful journey of exploration around the world, whether literally, by way of chocolate travel and events such as chocolate festivals and attractions near and afar. Or via your imagination through tasting and enjoying the many flavours of fine artisanal chocolate right in your own home by way of chocolate subscriptions, clubs, and online shopping.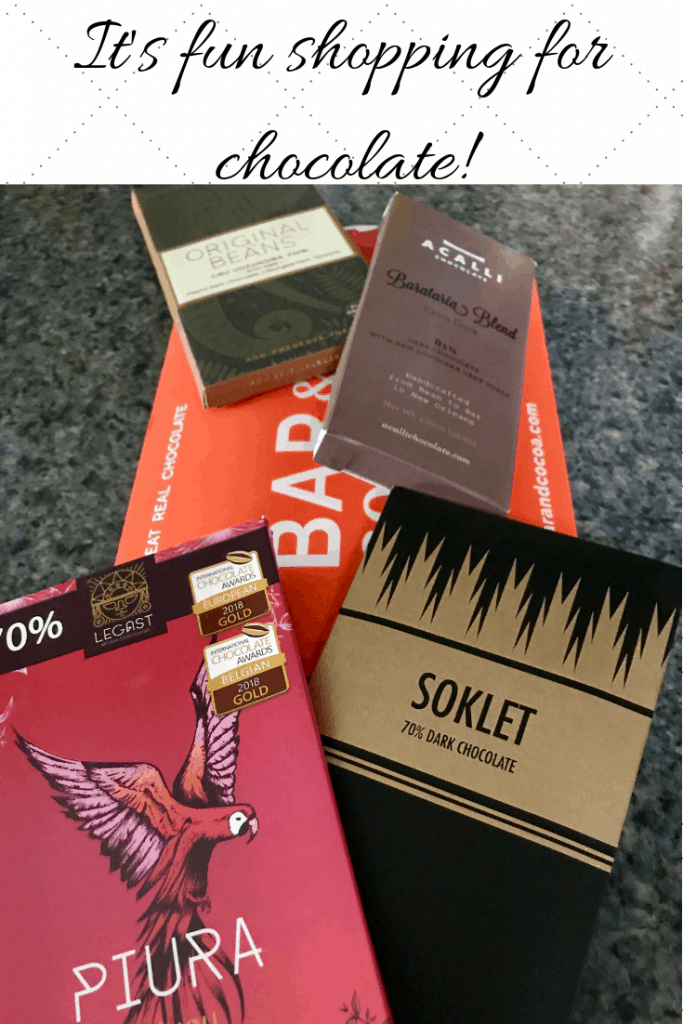 Will you share or keep it all to yourself? Chocolate is meant to be savoured and enjoyed. Let's share some memorable moments of chocolate discovery. Where have you been when you happened upon a chocolate creation you have not forgotten? Tell us, so that we might experience it for ourselves.