exploring the chocolate museum of Bromont, Quebec
Many of you enjoyed last week's post about the fine accommodations that hosted us during our visit to the Eastern Townships of Quebec. This week's post introduces you to a noteworthy chocolate museum you will find while exploring this delightful region.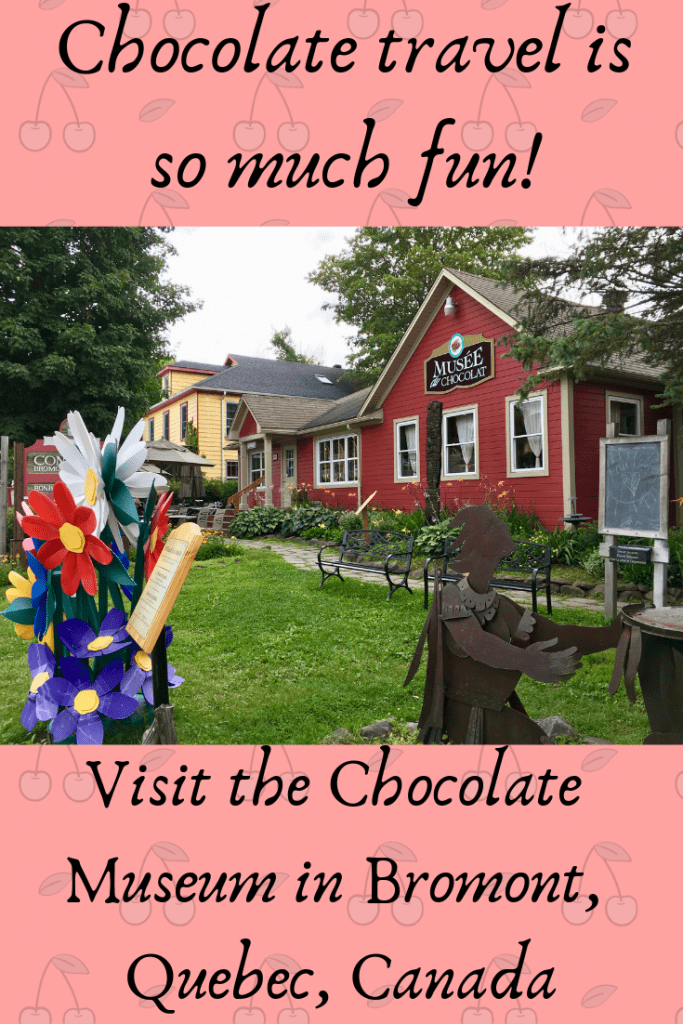 No chocolate lover's visit to the Eastern Townships would be complete without a visit to the Chocolate Museum in Bromont. I was really impressed with La Musée du chocolat de la confiserie Bromont. Co-owner and founder Michel Bilodeau is an avid historian and has put tremendous effort into collecting memorabilia from the world of chocolate.
the chocolate museum in Bromont, Quebec, is a great place to learn about and enjoy chocolate in various forms
I have visited many chocolate museums around the world, but there was something special about the Musee du Chocolat in Bromont. I think it's because it was designed and filled with such passion! Michel Bilodeau is infinitely passionate about each and every artifact in this museum that he and his partner first opened in 1994. With the addition of a café with spacious outdoor patio and chocolate shop that offers a wide range of confections and fine chocolate from around the world as well as chocolate confections and ice-cream made on-site, the building has expanded to 3,500 square feet of space indoors on 4.5 acres of land.
You will find an assortment of chocolate sculptures that Michel has commissioned over the years, chocolate packaging from many confectioners, maps and props pertaining to the world of cocoa production and consumption, and possibly the world's most passionate friend of chocolate, who personally delivers guided tours to visitors.
"I want to share the pleasure of chocolate with people. That is my mission, and why we opened the chocolate museum and why we host our annual chocolate festival, "says Michel. "And that's why accessibility is our main focus. I try to keep the prices of our chocolate down so that all people can afford and enjoy it."
If you are able to time your visit to Bromont during the second half of May, you will be in luck to attend La Fête du Chocolat, an annual event that is held the last two weekends of May and attracts 50,000 chocolate lovers each year. I am seriously hoping I will be able to swing that next year. Hope to see you there!