fab Grenada resorts to please your palate
In the week I was in Grenada, I never had one meal that didn't please–if not tantalize–my taste buds. Indeed, Grenada is a fabulous destination for foodies and lovers of unique resort properties and luxury travel. You'll find very few chain properties in Grenada. What you will find is a vibrant expat community and resorts and restaurants offering the flavours of Italy, France, Mexico, America, and the Caribbean. Each one complements the other, with a "something for everyone" winning attitude that makes this selection of Grenada resorts truly world class.
grenada resorts to check out if you're looking for something far beyond average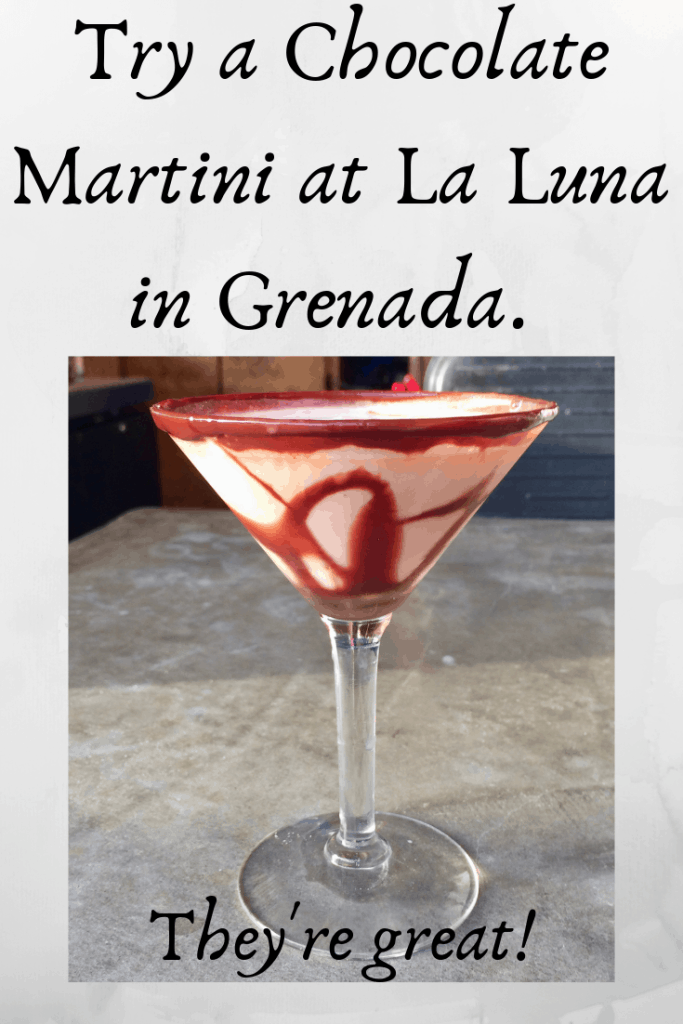 La Luna–This was one of my favourites for location, ambiance, friendly/helpful staff, accommodation options, and great food and drink. Owned by expat Italian businessman Bernardo Bertucci of Calabria, the beachfront infinity pool at La Luna is simply stunning. But if you want your own private hilltop villa, you can have that, too, complete with private infinity pool offering stunning views of the bay. Whether you're hungry or thirsty, La Luna will hit the mark. I loved their own version of the chocolate martini at the beach bar, followed by an amazing Italian meal in the dining room. Terrific wine list including the Rosso and Longo Pietro di Tesauro (vintage 2014) from Calabria that featured legs as long as those you'd find on a giraffe! For dinner, I chose an octopus salad followed by seafood linguini. Both excellent, but the freshly made bread with olive oil for dipping may have been the biggest hit at our table as we certainly enjoyed a lot of it! Two word description: Euro-Caribbean fusion.
Spice Island Beach Resort–This is a very special place as it is owned by a Grenadian family who has a strong presence throughout the resort and as leaders in the Grenadian tourism industry. Sir Royston Hopkin is past president of the Caribbean Tourism Organization, a previous Hotelier of the Year as named by the Caribbean Hotel Association, and a very proud Grenadian. He was knighted by the Queen of England for his lifelong service to the Caribbean hospitality industry, and is preparing daughter Janelle to succeed him as managing director of the Spice Island Beach Resort. Attention to detail is front and centre and you can tell that perfection is the primary goal, from the resort's elegant ambiance throughout the beachfront property, to the chic amenities in the suites, and every item on the five-diamond menu in Oliver's Restaurant. Two-word description: Island elegance.
Petite Anse Hotel–The most amazing thing about Petite Anse Hotel is the stunning view! It's so beautiful that you could just stand on the hilltop balcony forever, taking in the fresh seabreeze and feeling gratitude for this opportunity to experience heaven on earth. Owners Annie and Philip Clift are originally from Britain, friendly animal lovers, and welcoming. This is not a recommended location if you don't have a rental car due to its remote location in the northern parish of St. Patrick's, but it's definitely worth the journey if you're looking for the serenity of a getaway locale that is high on the homey factor. The hotel has a couple of cars that they rent out, but you'll need a local driving permit before you get behind the wheel. If you love animals as much as I do, you'll feel right at home with the dogs and goats who live here, too. There is a fair current at the Petite Anse beach, so you're best off swimming in the pool of the 11-room boutique hotel. Chocolate lovers may want to stay in the beachfront "Cocoa Room" and enjoy sitting on their own veranda overlooking the sea. I really enjoyed the Creole fish served with rice and veggies that we had for lunch. Two-word description: Simple serenity.
Mount Cinnamon Resort & Beach Club–We visited Mount Cinnamon on the night before I left Grenada, and what a sendoff it was! Located on Grand Anse Beach, this casual resort is perfect for a beach party! General manager Mark Kitchen is an uber host who has brought his global knowledge of the hospitality industry and friendly Aussie style to Mount Cinnamon to help this four-star resort achieve the Trip Advisor Certificate of Excellence. It's just like Cheers, where everybody knows your name thanks to the name recognition training that Kitchen has shared with his staff. I am absolutely going to have to go back and have a further look around, as I didn't have the opportunity to see the rooms at Mount Cinnamon as the guest accommodations are located up the hill away from the beach. Two-word description: Artful, eco-friendly.
These are just a few of the Grenada resorts that left a lasting impression with me for their style and originality. This post highlights the True Blue Bay Resort, where I was hosted for my blissful six-night stay on the island. I'm having trouble narrowing down my thoughts to a two-word summary on True Blue as I have so many vibrant memories, but offer this… Two-word description: Casually creative.