best chocolate in Grenada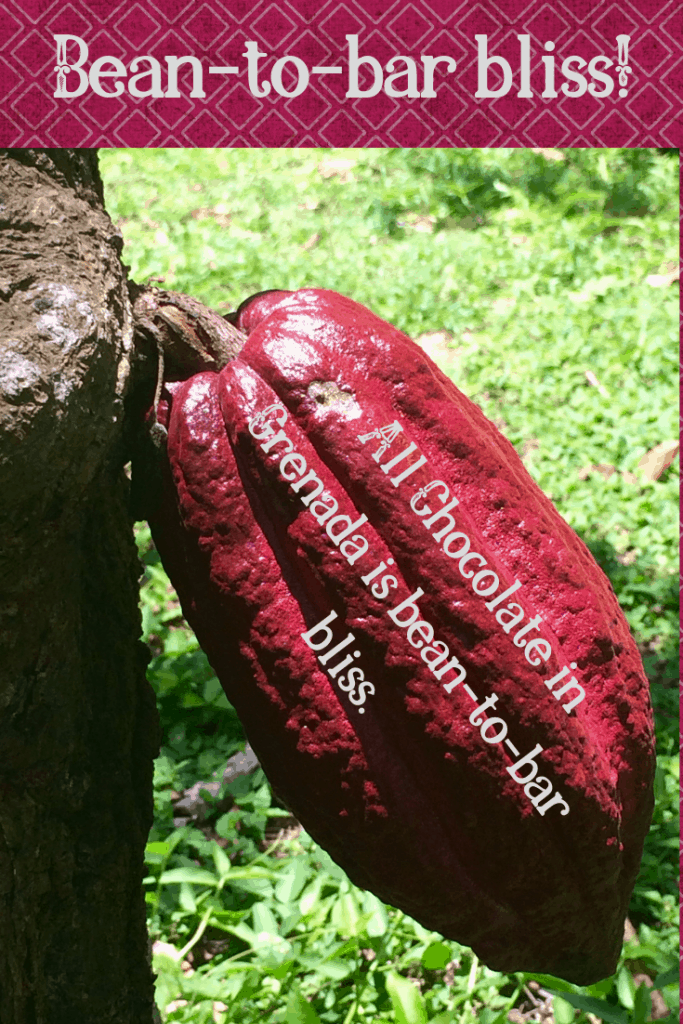 I admit to being blown away by the quality of chocolate in Grenada I had the opportunity to taste while visiting the Grenada Chocolate Festival.Grenadian chocolate is now among the finest in the Caribbean and the West Indies. And it not only tastes good. It is grown in a sustainable fashion on small farms that practice eco-friendly methods in growing, harvesting, and processing their cocoa. This post lists a few of my favourite Grenada chocolate makers and why I think you will be impressed with artisanal sustainable chocolate from Grenada.
best chocolate in grenada
The Grenada Chocolate Company: I'll start with the GCC, as it's been around the longest, and is still the company that people think of when looking for quality chocolate in Grenada. Co-founded in 1999 by Mott Green, an expat who was unexpectedly killed in an electrical accident at the GCC in 2013, the Grenada Chocolate Company pays its growers considerably more than other cacao farmers on the island may receive and is certified organic. The GCC purchases half of its beans via the Belmont Estate and the other half via independent growers. I wish I'd had the opportunity to do a private tasting of the bonbons with co-founder Edmond Brown, as I was so focused on the chocolate bars, I didn't even taste the line-up of filled chocolates that includes flavours such as coconut, citrus fruits, banana, ginger, soursop, and locally made Rum-Rivers truffles. You can purchase Grenada Chocolate Company bonbons (and bars) at their shop at the Belmont Estate and just the chocolate bars at the House of Chocolate as well as selected retailers including the True Blue Bay Resort's gift shop.
Jouvay Chocolate: This brand of Grenadian chocolate is handcrafted at the Diamond Chocolate Factory located in the St. Mark Parish of northern Grenada. I loved making the journey from St. George's up to St. Mark, and upon arrival, seeing the cocoa beans drying out in the sun and being made into chocolate right there on the same property. Jouvay Chocolate is the result of a partnership between approximately 3,000 cocoa farmers who are members of the Grenada Cocoa Farmers' Cooperative and the LA Burdick Grenada Company. Parent company LA Burdick Chocolate is a Swiss-trained, US-based company that makes chocolate at four different east-coast locations. Having toured the Swiss chocolate scene quite extensively when first embarking on my chocolate journey in 2009, I could sense the Swiss presence at the Diamond Chocolate Factory. It was spotless and efficient. Jouvay Chocolate is about as fresh as you can get, and the fact that Jouvay Chocolate is made on quality machinery gives it the edge of being slightly more sophisticated in its texture and flavour. I especially loved the Ginger bar made with 60% cocoa and fresh locally grown ginger. I was happy to include Jouvay Chocolate on the list I wrote for National Geographic Traveler featuring the 10 Best Chocolate Shops in the world.
Crayfish Bay Organic Estate Chocolate: This one is my favourite Grenadian chocolate for flavour and texture. Founder Kim Russell has been a smuggler in the Caribbean, a busker, and musician. He and Guyanese wife Lylette run the Crayfish Bay Estate where seabreeze-kissed cacao flourishes among the fruit trees, resulting in a uniquely flavoured chocolate. But that's not enough to make this chocolate stand out. Kim roasts the cocoa beans in a charcoal roaster that he invented, producing a smoky flavoured chocolate enhanced with natural flavour notes of passion fruit and the mild acidity that I love in a fine dark chocolate. You can search the world over, but I doubt you will find a creamier and more flavour-filled chocolate that hasn't been tampered with (enhanced) in some way. The Crayfish Bay 75% chocolate bar is completely pure and natural, and to my taste, the best chocolate in Grenada. Want to find out for yourself? You can rent the hilltop stand-alone 2-bedroom self-catering open-air unit at Crayfish via their site or on Air BnB. An experience you'll never forget!
I hope this gives you a taste of the fabulous chocolate you will find on Grenada. It is a highly recommended chocolate travel destination where you can feel good about engaging in sustainable travel. If you have the opportunity to take in the Grenada Chocolate Festival held each May, do! It is one of the best chocolate events I have ever attended.
SaveSave
SaveSave